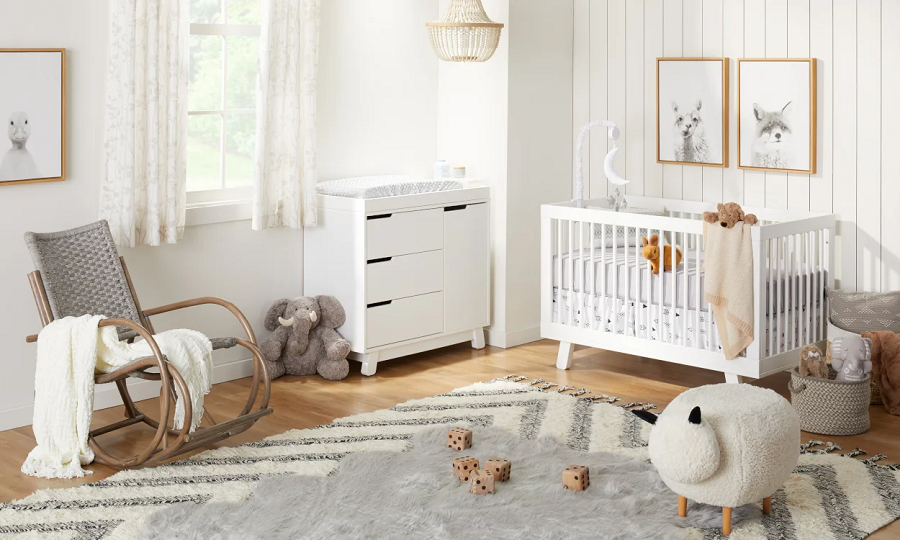 Where to safely keep old baby furniture
Baby furniture takes up a lot of space. Changing tables, cribs, bedding, dressers, high-chairs, rockers, clothes hampers and the rest literally fill your rooms.
Throwing it in the bin or selling it is an option, but what if there's another baby on the way or planned for the future? You face a dilemma. You either leave all your baby furniture lying around the house or you get rid of it and then repurchase it all once the new baby arrives. Neither solution seems ideal.
Self-Storage Offers A Potential Solution
The good news is that there is a third way: self-storage. The idea behind self-storage is simple. The self-storage company will usually come to your home and collect the baby furniture that you'd like to keep. It will then transport it to a secure depot, unload it into a container, and lock it down, giving you to code to access it, should you need.
The good thing about self-storage is that you can collect your baby furniture whenever you like. When it comes to the collection, most self-storage providers give you two options. You can either go down yourself, punch in your keycode, and transport your stuff back in the car or you can get the storage company to drop it off at your home for you. It's a simple process that gives you flexibility at the same time.
Why Store Old Baby Furniture In Self-Storage?
Self-storage helps to solve the problem of old baby furniture in several ways. Most importantly, it helps to declutter your home. You don't want high-chairs, cribs and other paraphernalia creating an unnecessary mess in your home if you can avoid it. You'd like your interiors to retain their sense of normality for as long as possible – at least until the next baby arrives.
You'd also like to keep your old baby furniture safe until you need it again. Keeping it in the shed is a security risk, and putting it in the garage takes up space you might want to use for something else.
Self-storage facilities get around both these issues. Storage companies invest considerably in keeping your possessions safe. The vast majority employ a combination of CCTV, on-site security staff, and perimeter fencing. Each storage unit also has a key which is only accessible by you and authorized personnel.
While all of this might seems a little excessive for keeping baby furniture safe, it's worth pointing out that it is still highly valuable. Cribs, changing tables, high-chairs and so on all costs a lot of money when you add it all up.
You are, of course, free to store baby furniture wherever you'd like on your property. But keeping it at a third-party location frees up space and gives you peace of mind. No longer do your other possessions have to compete for storage space with your baby stuff. All that's gone, and you can use your home as the planner intended. Families living in UK homes often don't have a lot of space to put stuff. Self-storage can be a godsend.