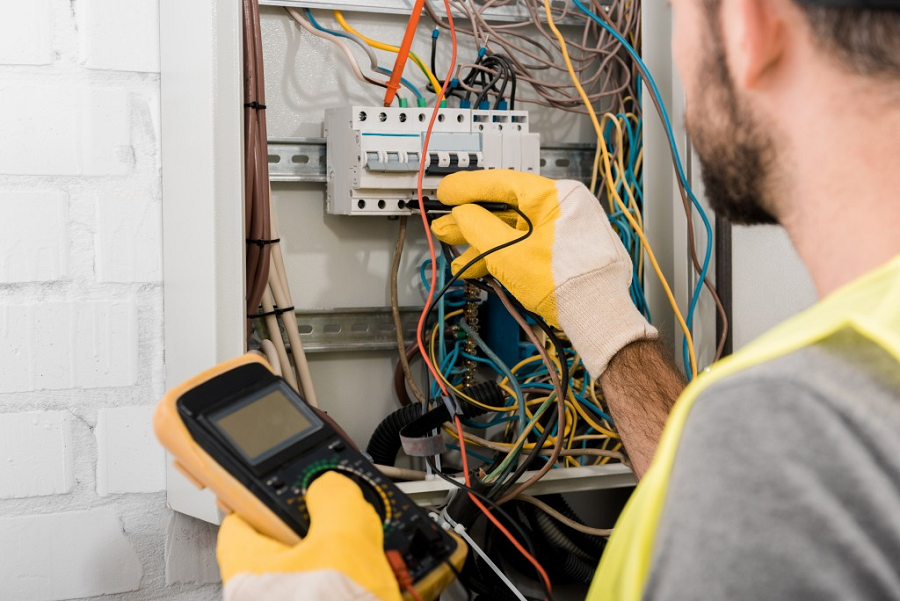 Top 5 Benefits of Hiring a Licensed Electrician
Securing the services of a professional is always the best choice. It can prevent you from mismanaging electrical problems in your home. Keep in mind that electricians ensure you have safe and functional electric systems.
Thus, hiring an electrician is crucial for homes as well as commercial buildings. Apart from that, it also refers to big factories.
In this article, we discuss the benefits of hiring a licensed electrician. Charged with finding the best expert for your building? Continue reading to find more!
1. Experience and Training
If you are planning any type of electrical work in your home, it is important to hire a licensed electrician. Electricians have the experience and training to complete any type of electrical work. They will also be able to advise you on the best course of action for your particular project.
Their training usually involves new equipment training that is much more compatible with electrical work. They are also trained on how to handle the different electrical problems with safety as a priority.
2. Local Building Code Requirements
A local licensed electrician will be up-to-date on the latest NEC requirements. They will also be familiar with the building code requirements for their locality. This is important because the building code can vary from place to place.
A licensed electrician will know how to properly install wiring and equipment to meet both the NEC and building code requirements. Hiring a licensed electrician is the best way to ensure that your electrical system is installed correctly, safely, and in accordance with the law.
3. Proper Insurance
This will protect you in case anything goes wrong during the project. An electrician who is properly insured will have coverage for any damage that might occur to your home or property, as well as any injuries that might occur to themselves or anyone else working on the project.
This peace of mind is worth the extra cost of hiring a licensed electrician with proper insurance.
4. Save More Money
You might think that doing electrical work yourself the D.I.Y. way will save you more money. You are wrong. If you're not familiar with tools, materials, and safety measures, you are off to a mistake that you have to redo the work. In the end, you spend more money.
Hiring a licensed electrician will do the job in one take as they know the ins and outs of your problem. This results in less time and money spent on the job.
It is also good to know that in case the problem happens at a not-so-good time of day, you don't have to improvise, but you can call an emergency electrician.
5. Safety and Security
Electricity is considered a hazard if not installed properly. With a place like your home or business, you will want a professional electrical contractor who knows safety standards to do the job.
You will feel more secure if you know that the person who handled your electrical is someone who trained and got certified for the job.
Considerations Before Hiring a Licensed Electrician
Before you hire a licensed electrician, you should ask the electrician for references and check them out. Make sure that the electrician has a good reputation and is reliable. You should get a written estimate from the electrician before hiring them.
This will help you know how much the job will cost and avoid any surprises. Plan your schedule, there might be some important pointers that your electrician will tell you about. You should be right there when they arrive.
For more information, take a look through our blog posts to discover more insightful information.