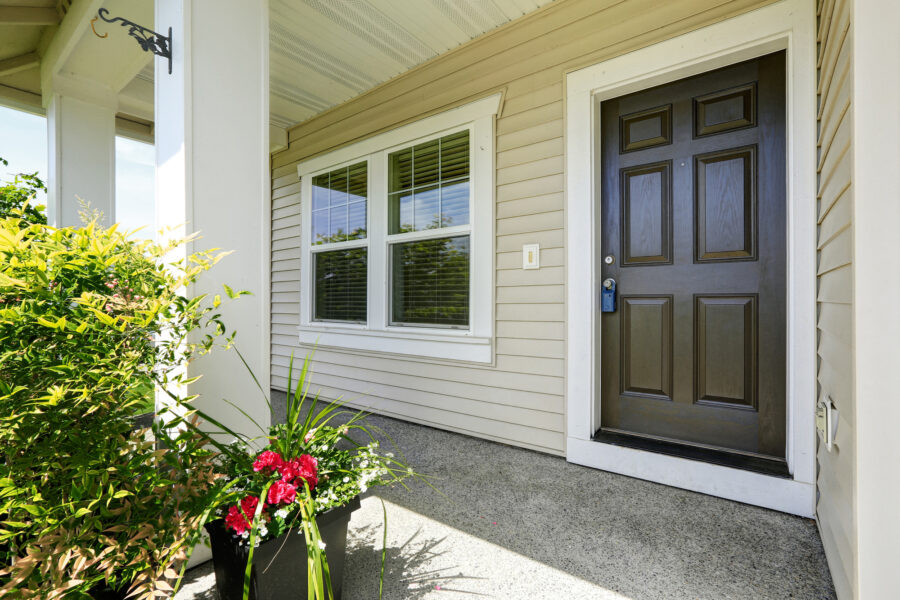 The Best Exterior Paint Color Combinations for Upping Your Home's Curb Appeal
The Best Exterior Paint Color Combinations for Upping Your Home's Curb Appeal. But that's just the tip of the iceberg.
Painting your home also increases the value of your property and protects it from damage. However, you can only reap the benefits of home painting if done right. When painting your home, you have to use the perfect exterior paint color combinations to get it done right.
Let's be honest: choosing two or more hues that perfectly blend is not a piece of cake.
But with this brief guide, choosing paint color combinations for your home's exterior will become easy-peasy. Continue reading to learn more.
Straw and Sage
This color combination is perfect if you want a balanced curb appeal. By starting with the neutral shade in straw, you can create a welcoming palette. The sage green color makes the traditional architecture look more appealing. This color combination also makes your house look classy all year round.
Red and Black
If you have a small home, this exterior paint color combination would be the best. In this color combination, you can paint the doors and windows black and the rest of the exterior red. But for a classy appearance, you can use a white trim for your shutters.
Gray and Blue
Gray paint is a neutral color that perfectly blends with any style of home. Besides, the color is an excellent complement to bricks. In this color combination, you can have the major parts of the exterior painted with grey. But for the shutters, you can use blue paint.
The benefit of this color combination is that it creates a tone of sky and sea.
It is the exterior which attracts visitors to your house. it is always better to check for painting services in your home or office so that it looks attractive from outside, it is the paint which differentiate your home from neighbours.
Green, Cream, and Burgundy
If your home is Victorian-style, this paint color combination for your home's exterior is the best. This combination creates a dramatic and yet warm, welcoming appearance.
When blended perfectly, this color combination makes your home outstanding within the neighborhood.
But for these exterior home paint colors to last for long, ensure to use the best types of paint.
Charcoal and Lime
This paint color combination creates a bold statement on modern houses. To get it right when using this combination, you must start with a strong neutral and then include a bright pop color on your front door.
If you have a small house, a charcoal and lime paint combination will make the house outstanding.
Black and White
Despite black and white being the most common paint combination, it never goes out of style. Whether you have a new house or an old house, this combination looks classic forever. Besides, it perfectly pops up against a green landscape.
Choose the Best Exterior Paint Color Combinations
Choosing the perfect exterior paint color combinations can be challenging. But with the right tips selecting a combination that matches your style becomes easy.
Did you enjoy reading this article? For more great content, please keep checking our website.