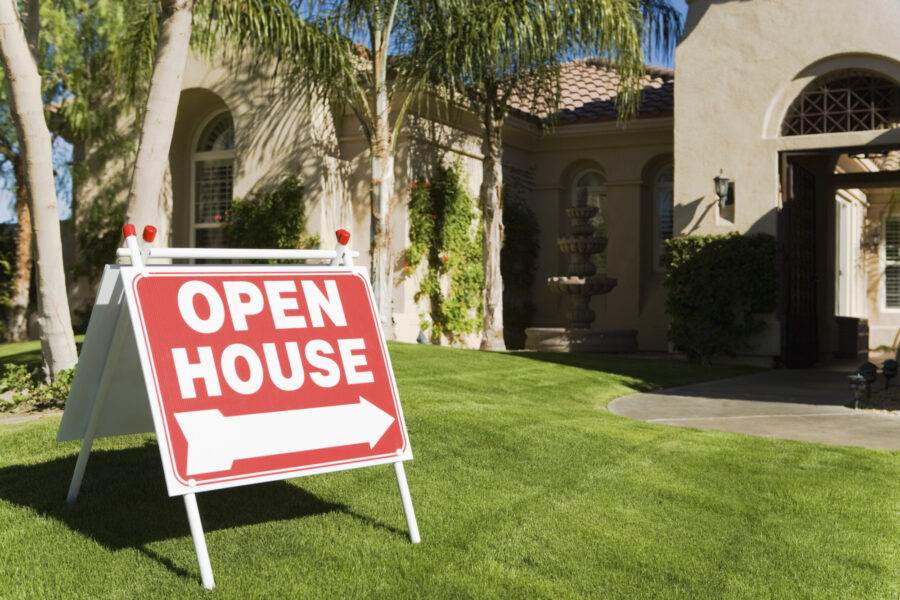 Selling Your Home? 7 Ways to Ensure a Fast House Sale at the Best Price
Selling your home may seem like a simple enough task, in theory, especially if you know your home is worth the asking price. But in reality, it's a little more stressful. In fact, moving rates as one of the most stressful experiences you can ever endure. 
Now, if this sounds a little too dramatic for your liking, there are ways to ensure a fast house sale, at a good price, so that you don't have to endure this type of stress. 
Want to learn more about how to sell a property without it sitting on the market for months at a time? This blog is your go-to.
1. A Fast House Sale Is All About First Impressions
If there was ever a time that first impressions mattered, it's when you're trying to sell your home. Think about it from the perspective of a homebuyer (remember, you were there once). The first impression of a property speaks volumes about your own perception of it — both externally and internally. 
If you want to make a great first impression, you'll need to focus your attention on the exterior of your home, first. You might have heard this phrase before, but your curb appeal is crucial — most of the fastest house sales rely on it.  
And remember, it's the little things that count. This means your home exterior should look well-maintained. Work on your front yard so that it looks inviting. Mow the lawn, cut back overgrown greenery, plant new flowers or shrubbery, trim hedges, and low hanging tree branches.
Take a look at your home's exterior. Does it need a repaint? Do the windows need repairing or replacement? What about your front door and entranceway? You want to create an inviting lead-up to your home that tells prospective home buyers that they're buying a well-maintained property.
2. Focus On Repair Work and Cleaning
Most of the time, you won't find a home buyer that's looking to purchase a "fixer-upper". They're looking to buy and move into a property that requires as little work as possible. 
This is why repair work and cleaning should be a big part of preparing your home for a fast sale. In other words, you want to carefully scope out your property and consider what areas need maintenance, replacing, or basic repairs. 
This might include basic tasks such as replacing lightbulbs, repainting your window and doorframes, replacing chipped tiling, or old carpeting. 
Once you've completed these repairs, it's just as important to spring clean your home like you never have before. You might even want to hire professionals for this task so that you know your house is sparkling when it comes time to show it off.
3. Banish Bad Smells
If there is one thing that puts off any potential home buyer, it's lingering smells inside a home. In fact, this is rated as one of the biggest deterrents when looking to buy a home. 
You want to make the effort to ensure your home smells like it did when you first bought it. In short, it shouldn't really smell like anything in particular.
Bad smells could come from sewerage, clogged drains, poorly placed bin disposal, rotting wood, mold, dampness, and cigarette smoke. Old carpeting and drapes can also hold onto unpleasant smells. 
Where possible, you want to assess where any of the unwanted smells in your home could be coming from and do your best to remove the source.
4. Open Up the Space by Decluttering
It's no secret that an overcluttered and overcrowded home can detract from the actual size and space it offers. This is the last thing you want when trying to create a good impression. A home buyer should be able to gauge an accurate representation of the size of your home when viewing it. 
So, before you stage your home for viewing, do your best to declutter every single room. You might want to sell off or store large, bulky items of furniture. Clear out your shelving of personal paraphernalia such as photo frames, etc. 
The key is to make your home look impersonal (to an extent) so that potential home buyers can envision their own lives and possessions in the space.
5. You've Got To Spend Money To Make Money
Not only does this concept apply in business, but it also applies to selling a home to a certain extent. If you're looking for a fast home sale at the best possible price, you might need to spend a little money on making your home as inviting as possible. 
Whether this includes spending money on professional help when it comes to home staging or investing in a few simple home upgrades. This could include replacing your kitchen countertops or cabinets. You might need to hire a landscaper to makeover your garden or spend money on repainting your home exterior. 
Regardless of the task, it's inevitable that you'll need to spend some money in order to earn the profit you're hoping for! 
6. Work With the Right Agent
You don't always have to go the route of selling your home with an estate agent. However, it makes a world of difference in the timeframe of selling your home. As well as fetching the right asking price. 
The truth is, experienced real estate agents have all the right contacts and knowledge to make a fast home sale happen. They understand the local housing market, know what your potential home buyers are looking for, and understand pricing structures. 
And remember, take your time when hiring a real estate agent that's the right fit for you. You don't have to settle on the first option that you find. 
All Things Home Improvement at Your Fingertips
A fast house sale is contingent on a number of factors. But ultimately, it comes down to the effort you put into preparing your home for sale. Remember that first impressions count and it all starts with your home's curb appeal. 
If you're on the hunt for home improvement tips in preparation for your home sale, check out the rest of this blog for more. We offer articles on all things cleaning, interior design, pest control, plumbing, and more!