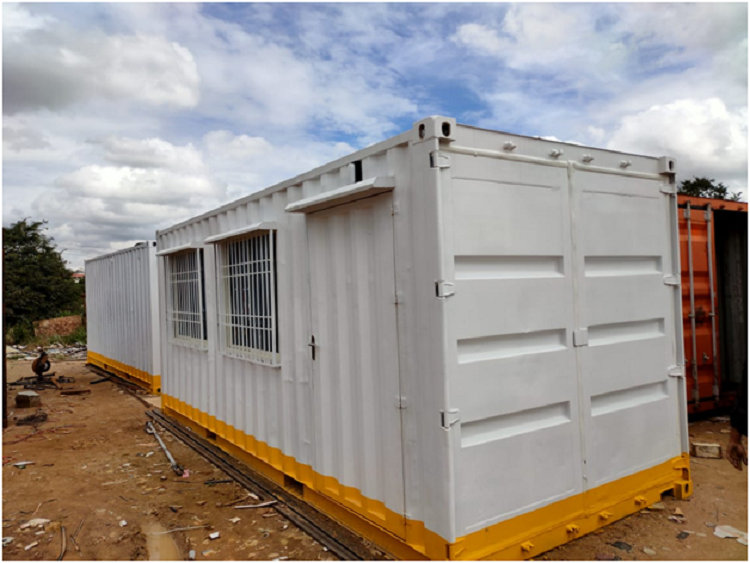 When it comes to the manufacture and supply of prefabricated portable office cabins, SAMAN POS has established itself as a leading household name. With established clients in India and a couple of oversea countries, our brand is growing while we continue to etch our name in the minds of many potential customers.
We provide a full range of customized portable structures while considering critical factors such as layouts, designs, sizes, and budgets. Over the years, we have always maintained a high level of professionalism, as we work closely with our clients to ensure we manufacture and deliver a cabin office that is tailored to their needs and requirements. Our team of experts is equipped with the skills to visualize your ideas and come up with a stunning structure with great functionality.
If you are thinking of getting a prefabricated office, and you are unsure of what to expect, here are some of the features you would love when you order one of our fully customized container houses.
Aesthetically Appealing Interior
As a reputable organization with years of experience under our belt, we understand the need to have a visually appealing office. Every client is different and will have different tastes and expectations, but we always have an eye for excellence, ensuring we will deliver an aesthetically symmetrical prefab structure. We make use of top-quality raw materials to give you an interior that sparkles and dazzles.
Our partnership with other specialized manufacturers makes it possible for us to come up with different innovative interior designs to meet the specific business needs of our clients.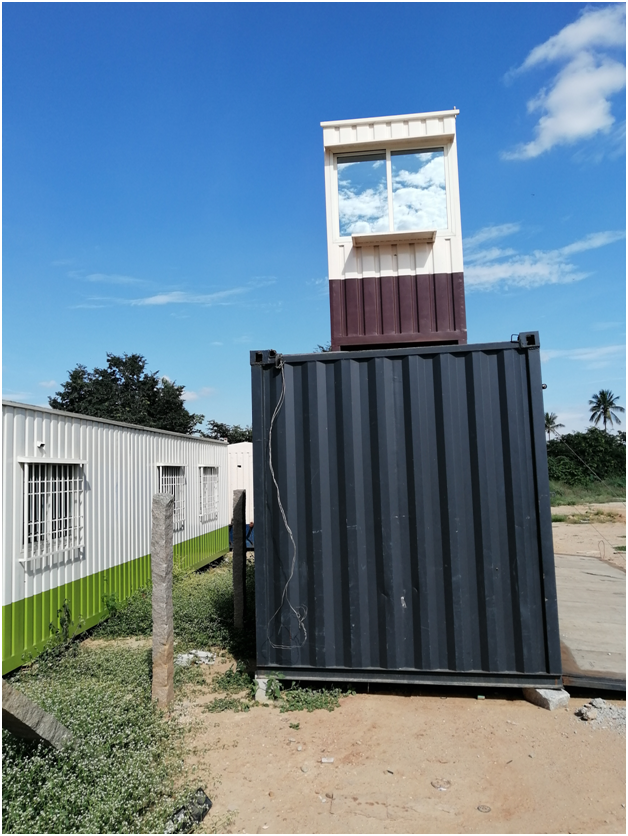 Maximum Flexibility Guaranteed
Depending on your business needs and expansion trend, you might want to make significant changes to your prefab structure in the future. With traditional buildings, this can become a monumental task. However, our office cabin offers you all the flexibility you will ever need. If you ever decide to alter the design of your structure for whatever reason, all you will have to do is add some detachable features and pre-built add-ons.
For instance, if you decide that you want to expand your structure to give more room to employees, you don't need to demolish any part of your cabin. You can easily detach the wall and add pre-built elements according to your requirements.
Increased Revenue
One of the proven ways to increase revenue and achieve a massive return on investment is to start new office branches in more strategic locations and cities.  If you were to buy traditional office spaces or build one from scratch each time you want to situate your office in another area, you might have to spend a fortune before achieving your aim.
The office cabins offered by SAMAN POS India make life much easier for all businesses that thrive on expanding their operations to new parts of the country. You don't have to spend a considerable sum of money on getting a space, hiring workers, hiring architects, and going through all the rigorous procedures involved in setting up brick and mortar offices. You can now travel to any part of the country and set up your office and commence operation in a matter of days rather than weeks or months. Thanks to our prefabricated structures, which allow stress-free and pocket-friendly business expansion.
Easy Maintenance
Regularly maintaining traditional structures can pose lots of rigorous challenges. You will also need to spend a significant sum on hiring technicians to fix damaged cables, repaint your structure, and carry out other periodic maintenance work.
The office cabins produced by SAMAN POS are made from durable materials that can withstand a range of harsh conditions. The structures are solid, resistant to wear and impact, allowing you to enjoy your prefab structure without the need to carry out any comprehensive maintenance work on them.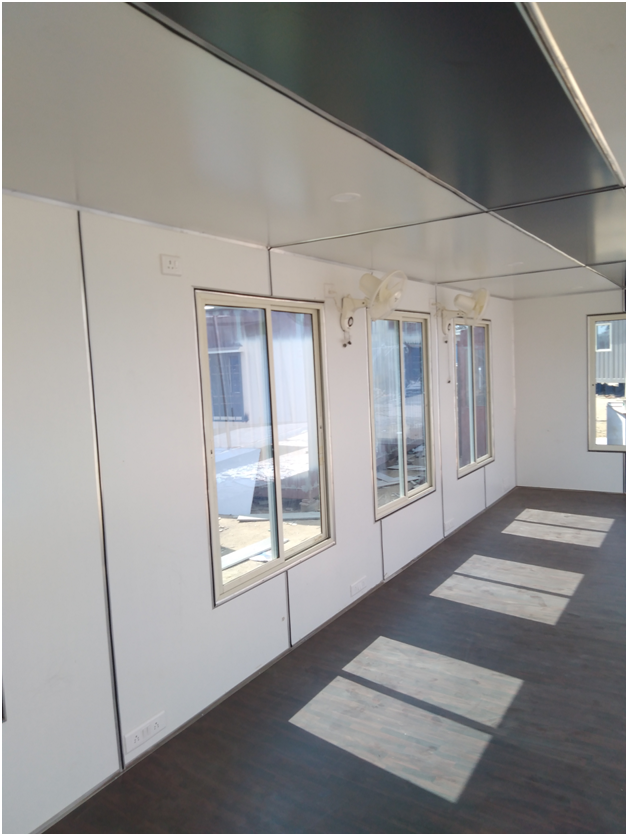 We Deliver In Record Time
Time is one of the most crucial factors when it comes to setting up a business and making money. Constructing a traditional office space can take several months to complete and become fully operational. This delay could result in the loss of potential customers and revenue to your competition.
Choosing our cabin office means you won't have to go through unnecessary stress and delay in setting up a fully functional office. We can manufacture and deliver your movable office to your preferred location in a matter of weeks rather than months. Your structure will offer you lots of flexibility, and you will be able to add lots of features, add-ons, and elements if you wish to expand your office in the future.
Eco-Friendliness
There has been an active campaign over the years to preserve our ecosystem. The problem with traditional construction is that it pollutes our environment (land and water bodies) with various harmful substances. It is also a source of noise pollution in our environment. Traditional on-site construction also causes disruptions to our ecosystem by releasing toxic gases, dust, and debris into the atmosphere.
At SAMAN POS, we have joined the green initiative by ensuring we only make use of eco-friendly raw materials that have little to no adverse effect on the ecosystem. Our products come pre-built, so there is no need to organize any on-site work. You will only need to get them assembled, and you are good to go.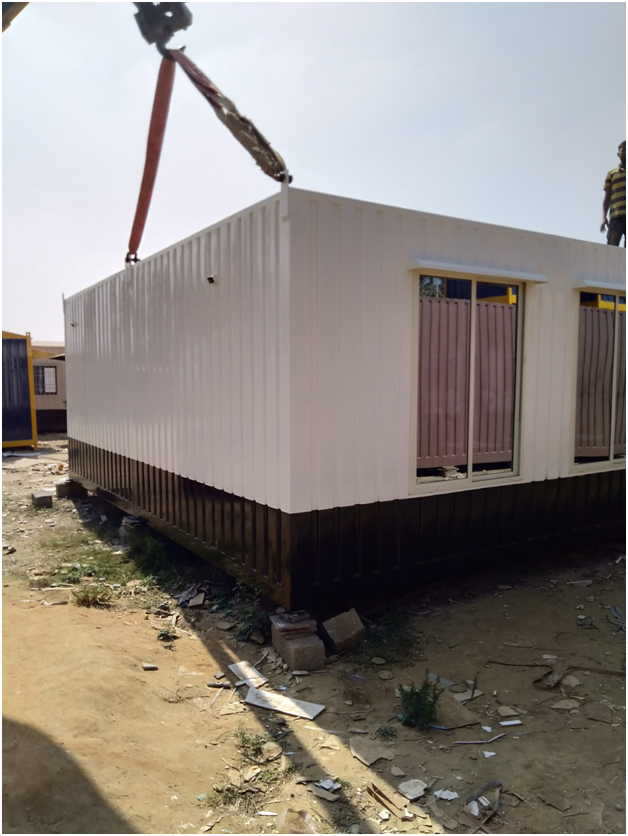 Weather-Resistant
While business is sure to increase its productivity, reach and revenue by opening branches in various parts of the country. One notable problem it is bound to encounter is the issue of unfavorable weather conditions in some of those locations. At SAMAN POS, we have worked hard to ensure you never have to endure severe weather conditions because our container office does that for you easily. Our prefab buildings are built to withstand extreme weather conditions such as floods, cyclones, earthquakes, hailstorms, heavy downfall, and summer, making it possible to run your business smoothly rather than worrying about external, non-productive factors.
We manufacture all our products using proven and certified ACP materials as well as a sophisticated manufacturing procedure. Furthermore, when you order any of our container offices, you will be getting a product that has been tried and tested to offer maximum protection against fire and electrocution.