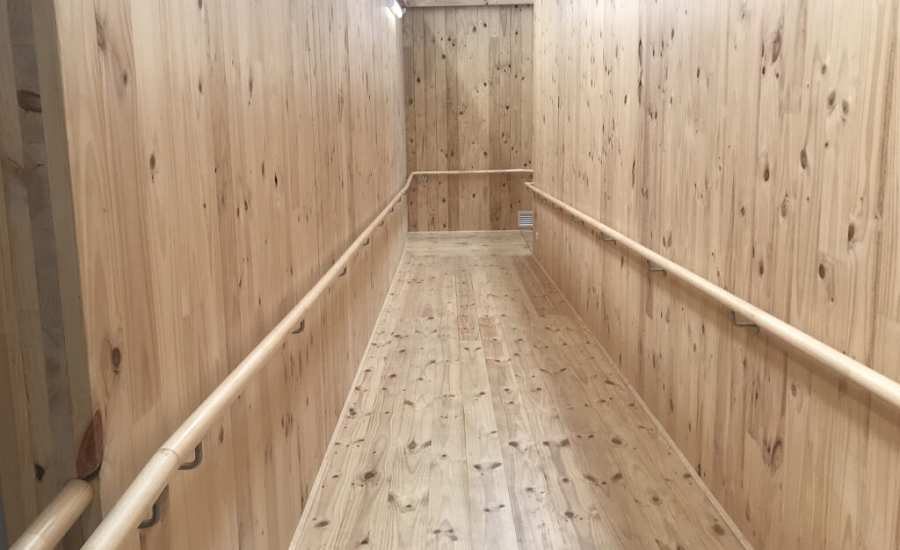 It's pine – but not as you know it
If you're planning to build your own house, adding on to an existing structure, or doing any sort of design-build project, it's essential that you choose the right material to ensure your project goes smoothly and looks good in the end. Wood products are your best bet, as they're more flexible than steel or concrete and easier to work with than stone. XLAM wood products make the best choice, as they're durable and resistant.
Glulam – the glued, lacquered beams that Box™ uses in their post-and-beam structure – but have you heard of XLAM? It's an exciting new timber product that has huge potential, particularly in medium-density developments.
As a design-build company in Auckland, New Zealand, we are keen to align ourselves with young, innovative Kiwi companies and these large cross-laminated structural panels are made using technologies developed in Nelson. Good old radiata pine has never looked so tempting! We love that these substantial panels are incredibly strong, offer decent insulation, and are made from sustainable wood. With no need for timber or steel framing, they're great time savers too – an economy of the cost that developers, in particular, will appreciate.
XLAM has been called green lumber because it requires fewer toxins to create than traditional wood. The process used to make these cross-laminated timber boards also creates zero air emissions, while a traditional lumber mill will typically emit around 100 different volatile organic compounds (VOCs) and other pollutants into nearby communities. Because they come from a sustainable source, these panels are environmentally friendly. They are also noncombustible and resist mold growths.
As a building material, cross-laminated timber is perfect for larger buildings and complexes that need to meet specific design requirements. Because it can be used in large and small buildings alike, XLAM offers endless design possibilities. In addition to meeting any aesthetic goals you may have, cross-laminated timber is strong enough to support balconies, making it perfect for outdoor spaces or even multi-story homes.
The XLAM is precisely cut, within the millimeter, so it fits together beautifully. Apertures for services, such as light switches and the like, are CNC routed at the factory before the material gets to the site. That means the design has to be accurate from the start. As residential architects, Box™ believes we are up to the challenge.
It's not untested technology since Europe has had something similar for 40 years or so. Box™ is currently building with XLAM in the South Island of New Zealand.