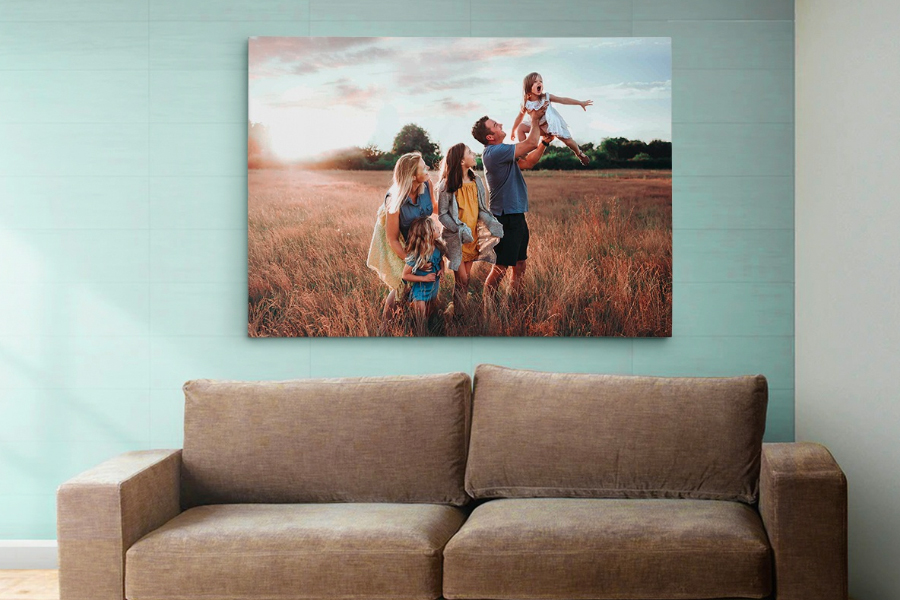 How Technology And Innovation Are Changing Canvas Prints and Custom Printing
Canvas prints are more popular today than ever, especially in the tech world. And yet there is nothing new or revolutionary about custom printing and canvas prints. 
The canvas printing industry has been here for the longest time, enough time to witness the progress from dial-up to 5G, but the technology has not changed a lot. There is no point in re-inventing something that works just perfectly.
The ideology behind canvas prints is to keep up with the times without having to change. This is a story of small changes that can perfect everything.
Canvas prints is a new classic made possible with the modern technology
It would not make sense putting canvas prints and cutting-edge technology in the same sentence in the past. Sure, what would a home décor or a simple artifact do with state-of-the-art technology? However, today things are taking a different shape.
It turns out that canvas prints and traditional techniques are not being left behind. The long-standing popularity of canvas prints is proof of how the industry can keep pace with technological advances.
You can now upload photos with confidence
Many have changed in canvas printing, and we owe it to advancing technology. For instance, nowadays, if you upload a photo on a canvas printing website, there are measures taken by the website to ensure you get the print format that you intended. That means the system in place will ensure that the print format you are ordering is appropriate for the image size you uploaded.
The website has a more complex analyzer tool that will measure the pixel count of the file you upload. Additionally, the website will also offer a list of formats that can be printed into high-quality canvas photos.
Two decades ago, this kind of technology was nonexistent. In most cases, people would upload their photos to canvas websites only to get low-quality canvas prints. Without appropriate technology, photos were printed in completely outsized formats.
Innovation is improving accessibility
In most industries, innovation has been known to improve accessibility. Custom printing has been an exemption to the rule for many reasons. For many years, ordering a canvas print was tiresome for most people – you would spend a lot of time on your desktop just to have the right photo delivered to the canvas printing company. The upload process and image processing were slow compared to today.
Today, with the advent of smart devices and the 5G network, it is now easy to upload and order your photo in just a few seconds. You can have the photo printed into a canvas print as fast as possible. 
Whether you want the canvas print presented to your spouse's birthday that is hours away, you will have it delivered on time. All you have to do is upload the photo from your phone gallery and create a canvas print while you wait in a traffic jam.
Safe and sustainable components
The traditional solvent-based inks have now been replaced with other less harmful alternatives with the advancing technology. Today's production facilities use solvent-free options like latex inks that are non-toxic, hypoallergenic, and easy to handle. 
Using these less-harmful inks means the modern canvas prints are less harmful to pets and children.
Final Thoughts
The canvas printing industry has gotten better with time, thanks to the advancing technology. Technological advancement has powered most of the changes we see today in canvas printing. And, as time goes by, we should expect more improvements in this field. Currently, the key to more appealing canvas prints is the timeless quality they showcase.