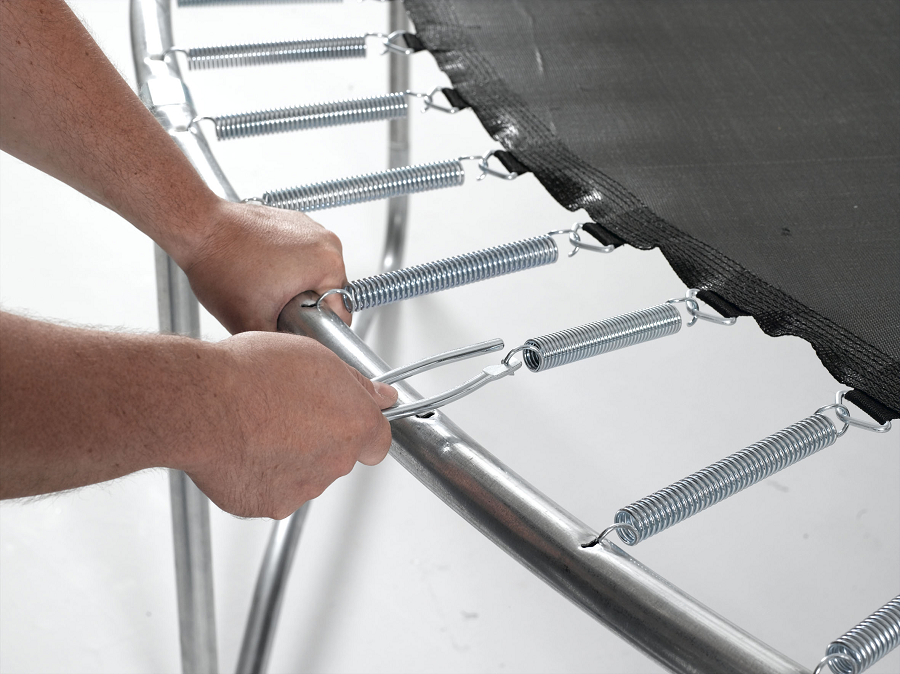 Read To Know Briefly About Trampoline Springs
ACON is the finest bounce in the industry. In order to increase the bounce produced by the trampoline's real springs, Synergy Design+ focuses on identifying the structure's key leverage points and making use of them.
The replacement trampoline springs for sale are made of galvanized spring steel and are long-lasting. The trampoline springs' quality and performance have also changed over time, like with everything else. ACON trampoline springs come in three different varieties at the moment:
Air Springs: Mostly used in any old round and also 16 sport trampoline models
HD Premium Springs: These are updated springs meant for 16 HD sport trampolines
X-Springs: This is used in all types of new line-up trampolines
The X-Springs introduced in 2021 are at the top of their game with higher performance and also better corrosion resistance, even if they are all of the highest calibers and constructed of galvanized spring steel. But Acon's springtime growth is far from finished.
The weight that can stretch the springs slowly degrades them. As a result, the springs are affected by the jumpers' weight and how often the trampoline is utilized. Additionally, leaving any heavy items or potential snow loads could result in straining. By regularly shifting the springs' location, you can increase their longevity.
There is no set period of time when you must buy replacement springs. The first indications that the bouncer needs to be replaced are when you (or your children) realize that "something is wrong" or that "the bounce feels a little different from last year."
Pay close attention to coils when examining the trampoline springs. You can tell if spring is stretched by how it looks or by contracting and stretching it. The spring has to be replaced if it feels flimsy and is simple to bend. It is also necessary to order new trampoline springs for replacing the rusty ones if there are any signs of rust.