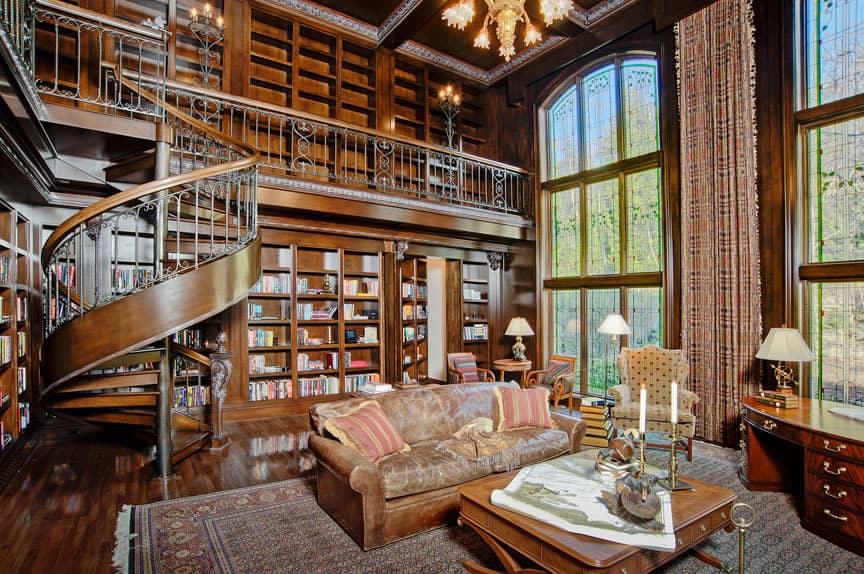 How to Create the Home Library of Your Dreams in Five Simple Steps
Imagining your dream home can be a fun way to while away the hours. For some, a walk-in closet a la Sex and the City's Carrie Bradshaw is the ultimate in chic; for others, they long for a basement cinema to kick back and watch the latest blockbuster movies. If you're a bibliophile and have been lusting over a library like the one the Beast gives Beauty in the popular Disney film, here's how you can turn your spare room into a bookish paradise in five easy steps.
Clean and Clear the Space
Whether it's a loft space, spare room, or garage you're converting into a library, you need to thoroughly clean it out. If it has been used for storage, this may mean finding a new space to keep your belongings or passing them on to a charity shop. Empty the room completely so you can give it a deep clean – a dusty library might sound romantic, but you don't want to be sneezing when choosing your next read!
Decorate for Your Needs
Once your room is clear and clean, it's time to decorate. Light, bright colors are ideal if you plan to use your library as a workspace, whereas if you want a reading hideout to snuggle down in on a winter's night, darker shades can create a cozy feel. 
Fix and Fill the Shelves
Libraries are simple spaces to set up as they are focused around one major piece of furniture – bookshelves. Your budget and taste will determine what you opt for. You could choose luxury shelving options such as fitted floor to ceiling shelves with a moveable ladder to help you reach the higher levels. These bespoke shelving units are more expensive but will make the best use of your space and provide a professional finish. Cheaper shelving units such as those available from flat-pack furniture stores can work well if your budget is tight and allow you to choose between classic, minimalist, and industrial styles. Fill the shelves with your favorite books – order by color or author, it's up to you!
Let There Be Light
Reading lamps and mood lighting can create the dreamy atmosphere necessary for a perfect library, but if you are looking for upmarket elegance why not go all out with a chandelier? Candles also create a magical ambiance (but be careful and never leave a candle unattended).
The Finishing Touches
The focal point of the room is in, so now it's time to make the space as useable as possible. A comfortable reading chair is a must for any library, as is a side table to rest your coffee cup. A desk is ideal for students and home workers who want their library to double up as an office – the room revamp is also a perfect opportunity to update your technology with a new computer such as Lenovo workstation laptops. Throws and rugs can soften the space and give a homely feel. 
Ta-da! Your own library is now complete. Time to settle down with a good book for a well-earned rest. Happy reading!