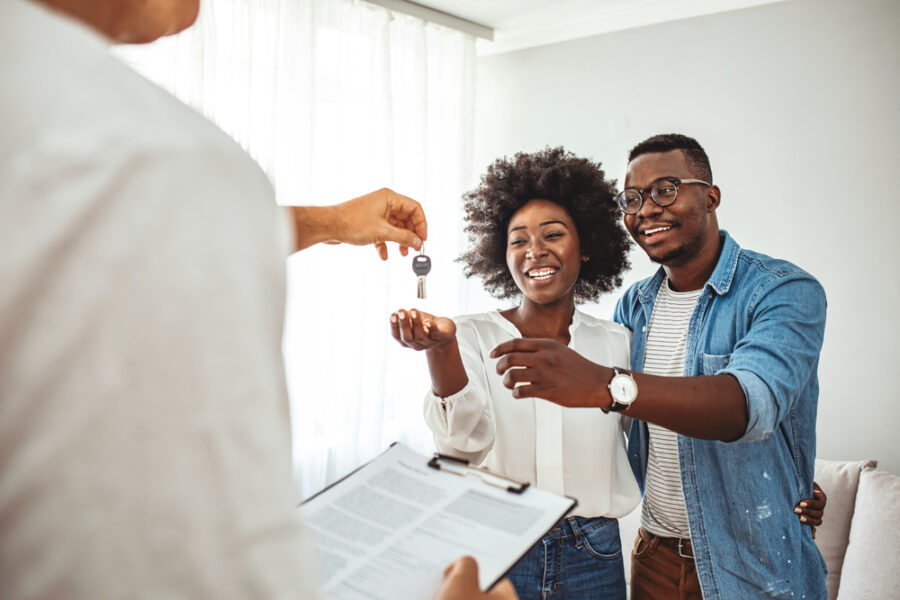 6 New Homeowner Tips You Can't Afford to Ignore
In 2022, about 5.5 million homes are forecast to find new owners. Are you one of the people who have already snapped up one of these homes? Thumbs up!
Purchasing a home is a substantial investment, possibly the biggest expenditure you'll incur in your lifetime. After a grueling house hunting and closing process, you're now the proud owner of your first home.
But that's not all. As a first-time homeowner, there's still a long ride ahead. To help you have a smooth ownership experience, we're sharing handy new homeowner tips.
Let's get started!
1. Purchase Adequate Home Insurance (If You Haven't Already)
The majority of new homeowners don't have to worry about home insurance since they bought the homes on a mortgage. And before a mortgaged house is closed, the buyer must purchase home insurance.
But if you bought your home in cash (about 30 percent of all homes sold in a year are paid in all cash), no one will ask you to purchase home insurance else the deal falls through. It's entirely your choice to insure your home or not.
Well, here's the deal. The first thing you must do after buying your first home is to get home insurance. Although coverage terms vary from policy to policy, home insurance typically covers events like fire, burglaries, and windstorms. So, in the event that a fire damages your property or a burglar breaks in and steals your valuables, you'll receive financial compensation.
2. Purchase Flood Insurance
Whether you purchased your home through a mortgage or in cash, it's prudent to look into flood insurance.
Did you just say you already have home insurance so you don't need flood insurance? That's a common new homeowner mistake.
For starters, homeowner's insurance doesn't typically cover flood events. However, it's possible that you can have flood coverage added to a home insurance policy during purchase.
Flood insurance protects you from financial loss in the event of water damage. This can be caused by overland flooding, sewer backup, or burst pipes.
Your cost of flood insurance will largely depend on your home's flood risk. If it's located in a region that usually experiences flooding, your premiums will be higher. Use this flood insurance calculator to get an estimate of what you could pay.
3. Don't Go Ham on Renovation Right Away
If you bought an existing property, chances are there are some repairs or improvements you'd like to make. Perhaps you'd want an addition, too.
While it's necessary to renovate the home, don't rush to execute all the projects at once. Start with the essential, low-cost renovations, then proceed to those that are more capital intensive.
This way, you won't have to worry about committing a lot of money into renovations yet you just acquired the home. Plus, you might change your mind on some renovations as you go along, so dragging on will give you plenty of time to determine whether you really want to go ahead with those projects.
While on renovation, not every project is worth doing. Like most homeowners, one of your primary goals is to increase the value of the property. Focus on renovation and remodeling projects that will add good value to your home.
4. Keep an Emergency Fund for Your Home
Homeownership is synonymous with emergency expenses. Things will break, often when you're least prepared.
To avoid being caught financially unawares, a savvy homeowner keeps an emergency fund. So, when a toilet won't unclog or the shower won't stop leaking, you won't need to take out a payday loan to pay the plumber.
How much is enough for a home emergency fund? Well, it depends on the size of your home. A bigger home means there are more things that will break, so you'll need to arm yourself with a sizeable emergency fund.
5. Get Familiar With Your Neighborhood
You obviously did plenty of neighborhood research when house hunting. But how much do you really know about the neighborhood beyond the fact that it has all the amenities you wanted?
For example, do you know which health clinics operate on a 24-hour basis? Do those clinics accept your health insurance? With such information, you'll know where to go in case of a medical emergency strikes at night.
Getting familiar with your immediate neighbors is also a good practice for new homeowners. Even a simple introduction is enough to build some rapport. After all, you never know if you'll need to turn to your neighbor during an emergency.
6. Make the Most of the Tax Benefits of Owning a Home
Don't be like those first-time homeowners who start taking advantage of tax benefits a couple of years into their ownership. If you ask them why they'll tell you they weren't aware of any such benefits!
Homeowners are entitled to a raft of tax benefits right from the first year of ownership. For example, if you mortgaged your home and you're married, you can deduct the interest you pay on up to $750,000 worth of mortgage. If you're single, the limit is $375,000.
There are deductions to be made if you're paying property taxes and private mortgage insurance. Home office expenses and necessary home improvements can also be deducted from your taxes.
Ensure you're well-informed about all the tax benefits you're entitled to. Your real estate agent can help you with this.
New Homeowner Tips for You
All things considered, buying a home is a savvy move. You've set off on a journey that can be as fulfilling as your best dreams or as troublesome as your worst nightmares. With these new homeowner tips, though, you're ready to be a happy homeowner.
Keep an eye on or blog for more homeownership advice.