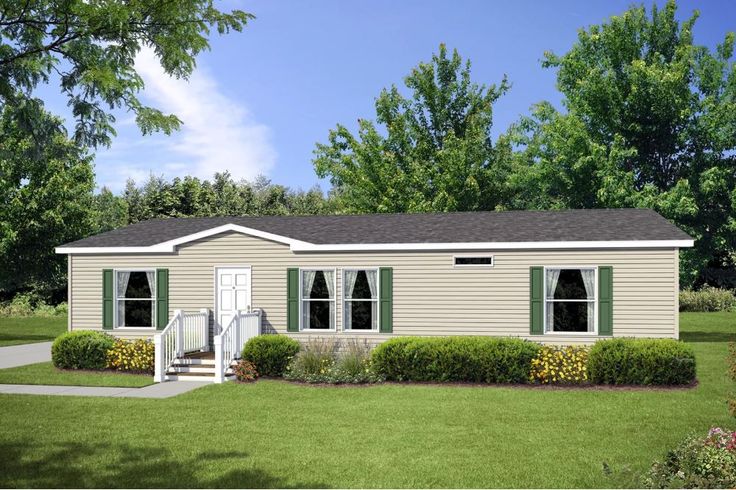 Your Checklist For A Successful And Smooth Manufactured Home Purchase
Buying a manufactured home entails making various decisions on different aspects before you sit down with a manufactured house expert to custom-order the new house. There isn't any short answer to the most commonly asked question, 'how to buy a manufactured home'? Many factors contribute towards helping you make an informed decision, like your family requirements, purchasing power, etc.
Manufactured Home Buying Checklist: What To Know?
Manufactured homes are the best and most affordable options for those who cannot buy expensive condos, apartments, or villas. 
Understand The Financing Part Of Manufactured Homes
Financing for a manufactured home might vary depending on what type of home you want to buy; a single home or family home, or even a townhome. Lenders considered manufactured homes to be personal property instead of real estate. This is why manufactured home loans need higher credit scores, interest rates, and down payments.
Get A Land Before Buying Manufactured Homes
Manufactured homemakers understand that people crave a beautiful and comfortable space. This is why they provide opulent fixtures followed by luxurious upgrades like granite countertops completed with hardwood floors. Before you buy a manufactured home, make sure you have land where you can install the same. This is because manufactured home builders don't sell their homes along with grounds.
Researching On The Land Is Mandatory
Remember that buying land for your manufactured home might need you to pay upfront. You might also have to dig into extensive research about the zoning laws and local deed restrictions. Once you have bought land, it will prove beneficial, especially when you have to obtain a conventional mortgage and minimal interest rates. 
Maintaining Manufactured Homes And What Goes Into It?
Like any other house, manufactured homes deserve all your love and care to ensure they remain a haven for their inmates. Once you install the house on your chosen foundation, you must conduct a regular inspection on it to look for leakage and rust. 
Add re-touches of caulking around the windows and vents. Also, apply long-lasting roof coating and run an annual foundation check besides regular cleaning for the interiors, gutters, HVAC systems, etc.
When buying manufactured homes, perform your best research to ensure the investment is worthwhile. You can invest in the best-manufactured home by understanding the purchasing know-how and maintaining them.