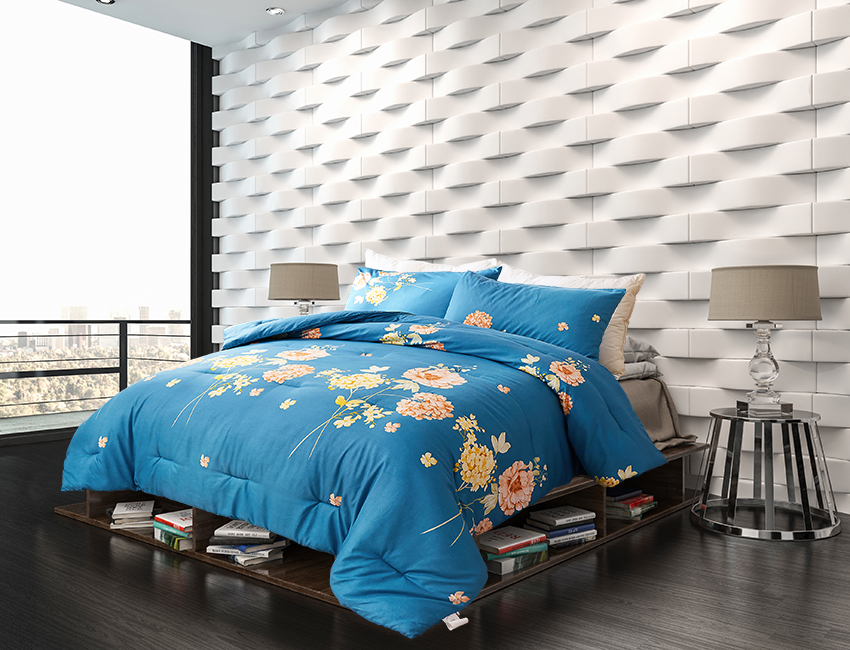 Why Is It Important To Check For 400 GSM When Buying A Comforter?
When buying a comforter set, many people choose based on the price and not on the quality. Little did they know that they will end up putting their money to waste if they choose substandard comforter sets. A high-quality comforter set may be expensive, but you will get your money's worth.
How will you be able to find out if the bedding set is of high quality? Is the price alone could be enough basis? Does expensive always equate to luxury? What are the things you have to consider when choosing high-quality beddings? Below are the things you have to keep in mind:
Thread count – The thread count measures the density of the fabric. A high thread count means lesser air circulating, thus, resulting in a warmer sleep. What is considered a high thread count? A thread count 350 up is considered high. It means that it is densely packed, giving you a plump and smooth drape.
Weight of fabric – The weight of the fabric is measured in GSM or Grams per Square Metre. Go for a comforter set with a high GSM as the higher the GSM, the denser the fabric. A GSM of 150 to 350 is considered medium weight, while a GSM of over 350 is considered heavy.
bedroom decoration ideas, the choice of a comforter set is crucial. It is a must to keep in consideration not only the style and design but, most importantly, the thread count and weight of the fabric. If you know these values, you can easily identify the best weight of bedding to buy. You might think that heavy bedding means discomfort, but it's the other way around. You'll feel more comfortable and luxurious when using heavier linen. Not only will it bring a different level of comfort, but it is also durable and can withstand laundering and daily use.
For interior design ideas, go for high-quality materials like luxurious beddings. They may cost more upfront, but you will end up saving money in the long run.