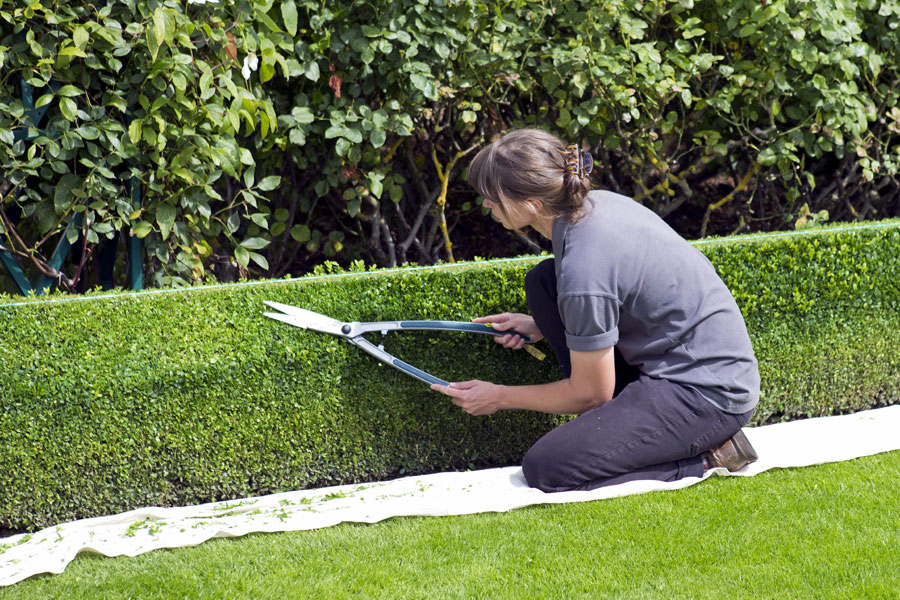 Why is Holly So Often Used in Hedging?
Hedges are a versatile addition to any garden. Offering a natural screen that provides privacy for your home and outdoor space, hedges can also be used to frame aspects of your garden and help reduce noise levels from surrounding areas, making it a fine option for your next landscaping project.
Because there are so many great options for hedging, the biggest issue is selecting the right plant to create the hedging for your home!
While most people associate holly with Christmas, it is quickly becoming one of the most popular plants for hedging in the UK. Available in a range of species, holly has all the characteristics you could want for a garden hedge while being very affordable, so it's no surprise is used so often in hedging.
Let's take a closer look at why holly is so often used in hedging:
Aesthetically Appealing
Holly provides a wonderful aesthetic when used as hedging, especially as it's commonly used for ornamental hedging. It's a beautiful plant that provides lush evergreen foliage in a variety of contrasting colors, with different species of holly offering a slightly different aesthetics.
For example, English holly is known for its dark green leaves and red berries produced during autumn, while silver holly has distinct creamy edges on its deep green leaves. No matter which holly you select for hedging, it's guaranteed to add beauty to your outdoor space.
Low Maintenance
One of the biggest issues with hedging is maintaining them, with regular trimming requires to keep them under control. Also, some require precise conditions to grow properly, which means many plant species are not suitable for the UK weather.
Therefore, any low-maintenance plants are typically preferred for hedging, with holly being one of the easiest shrubs to maintain. For example, English holly grows in almost any weather and soil type, so will thrive anywhere in the country, while it grows at a relatively slow pace so you won't need to trim too often.
Plenty of Options
English holly is closely associated with Christmas so is the most widely recognized holly for hedging yet there are many options available. Holly comes in hundreds of subspecies and many of these are ideal for hedging, making it easy for homeowners to find the perfect holly hedging for their garden.
For instance, English holly is a great option for UK gardens as it's very low maintenance and can grow in almost any soil type. It's known for flowers that develop into red berries come autumn – you can even clippings to create your own Christmas wreath.
Japanese holly is a great option for anyone looking for lower hedging. Growing to around 1m, this type of holly is perfect for creating compact and stylish borders around the garden. It produces eye-catching white flowers that turn into blackberries in autumn and has beautiful oval-shaped leaves that are different from the jagged leaves of other holly plants.
These are just a few of the holly hedging options available, so it's possible to find a holly hedging that is perfect for your requirements.