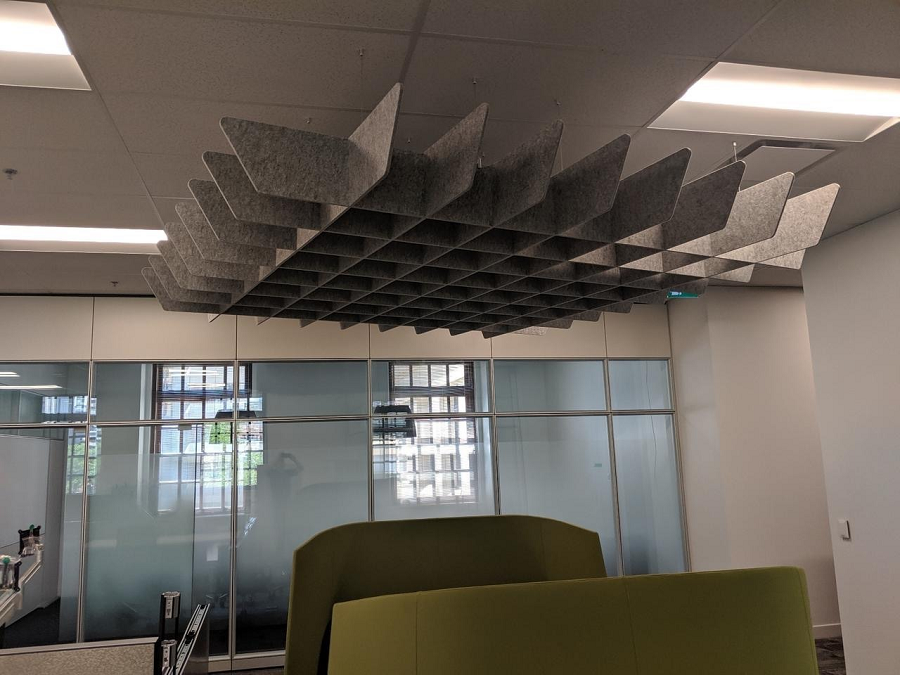 Why Acoustic Panel Are Widely Chosen In Recent Times?
Are you a night-shift worker? Does your sleep mean a lot to your mental soundness? For many of you, these questions might have arisen the thoughts of reasons for your sore eyes. The hectic lifestyles and work schedules must have caused quite a distress to your psyches.
To add on, if your bedtime too gets hindered by noises from outer surroundings, it could turn to a frustrating situation.
To cope up with this, you might need something that could solve your problems of soundproofing as well as aesthetic appeals. Acoustic panels ceilings can be an answer to that. Basically, sound-enhancing materials these panels when inscribed in ceilings provide you various benefits. Some of which you may want to know:
● Appealing visuals
The first question your family has when you start discussing a change in the house interior is it's aesthetic appeal. The concern is understandable. And to work in that aspect, acoustic panels come in diverse variations, colors, and forms. The home decor is something no one would like to compensate for and the catchy acoustics that offer eye-soothing, as well as Acoustically serene surroundings, are the reasonable choice for that.
What you see the first visual as your eyes open in mornings, gives an opinion to your subconscious mind. To choose that visual, you must get colors and textures of all kinds.
● Noise modulation
Yes, you read it right.
Apart from curbing sound, the acoustics also give your room the luxurious property of Voice enhancement. So when guests visit you, the never-ending conversations would be all smoothly heard of, as your ceilings complement your ears to an audible voice. You can even boast of your acoustic explanation, that you came across here.
The scattered voices, or your clattering utensils, your ears would feel it like a melody in a ripple effect. This entices people to go for such ceilings than the conventional ones.
This also might help with your work experience. A lot of you must have come across the Influencers on social media. The one thing that separates the best from the rest is their clear and chaos-free Voice.
No one wants to hear a commotion in their brains.
● Maintenance-free and secure
One of the prime factors that act in favor of acoustic ceilings is their easy-to-wipe surfaces. With a wipe cloth or a soft brush, almost all marks by your little ones can be cleared out. Not just that, in fact, dust concentration is found the lowest at acoustic panels given their smooth, seamless mineral wool surfaces.
Keeping all of this apart, the acoustic panels have been Certified as fire-resisting, fungi resisting, and long-lasting wall decors. As a result, if any mishap tends to occur you get a guarantee that some part of your house is unscathed.
● Affordability
When acoustic panels look after your needs so well how could they lag behind in cost factor? They have the cheapest installation charges given their simple structure.
Hence said, you might want to add on your workplace to the list of places apart from your home for the installation of acoustic panels. Dampening noise to increasing appeal, they do it all.