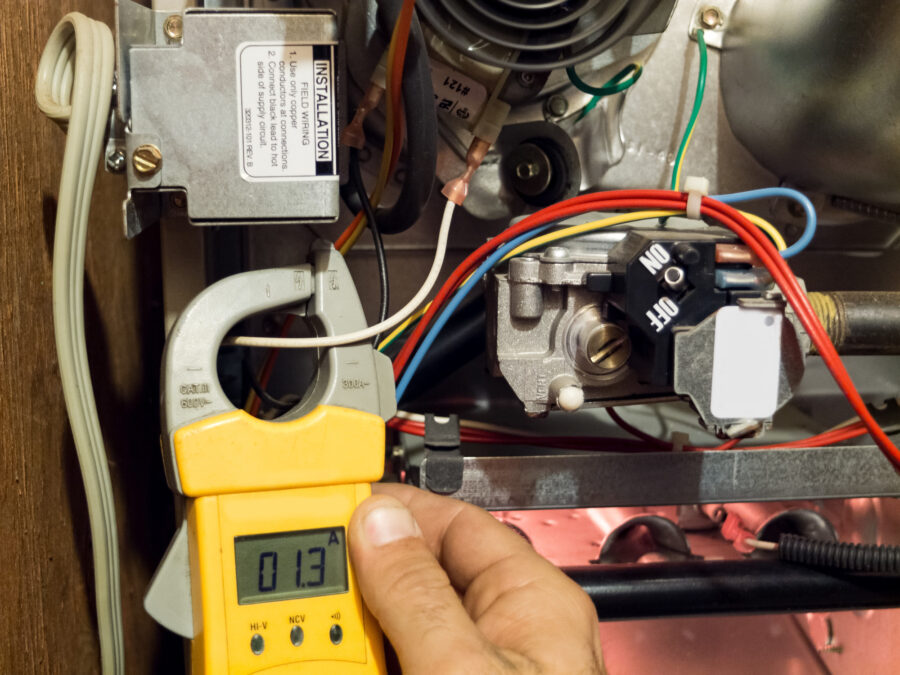 When To Call a Professional HVAC Repair Service
This past summer broke records all over the country. You probably had to rely on some kind of air conditioning unit to stay cool.
About 88% used some type of air conditioning while 66% of Americans used central air to keep cool.
We're heading into fall and the colder, darker months of winter. That usually means that it's time to think about how you'll heat your home this winter.
It's more important than ever to keep your HVAC system running smoothly. You'll need to know if and when it's time to call a repair service or if you can handle repairs on your own.
It's the difference between having heat and air conditioning when you need them most or having the HVAC unit break down on the worst day of the year.
Keep reading to learn when you need to call a professional repair service and how to find the best one in your area.
The HVAC System Isn't Heating or Cooling
The first sign that something is wrong with the HVAC system is that it's not heating or cooling.
There could be a blockage in the vents or there's a coolant leak in the system. A professional repair service can diagnose and address the issue.
You Hear Strange Noises
An HVAC unit shouldn't make sounds like squealing, clicking, or grinding. It's a sign that a part broke down or there's something wrong with the system.
Don't wait to call a repair service because the problem can turn into something much worse quickly.
Seasonal Maintenance
Spring and fall are the best times to have seasonal maintenance done on your HVAC unit. Professional repair services will inspect and test the system.
They'll make minor repairs and adjustments to keep your system optimized and efficient.
Regular maintenance prevents breakdowns during the most crucial times of the year.
The HVAC System Shuts Down and Powers on by Itself
Does your HVAC system seem to have a mind of its own? Your system is supposed to power on and off according to the thermostat.
 When the system turns on and off by itself often, it's a sign that the system is short-cycling. Short cycling is a sign of a larger problem with the system.
Call a professional repair service to check the system. Common reasons for short cycling are air filter and coolant problems.
DIY HVAC Repairs and Maintenance
Everyone is trying to save money these days because of rising costs. There are times when you can do HVAC repairs on your own and when you need to call a professional repair service.
If you experience any of the above situations, you may want to try to repair the system yourself to save some money.
You could end up making mistakes that cost you more money because you don't really understand how an HVAC unit works, even if you check out dozens of YouTube videos to learn.
HVAC systems are complicated electrical systems. They require specialized tools to diagnose and repair units.
Not to mention that your HVAC unit is under warranty. If you perform repairs or replace parts on your own, you could void the warranty.
Since it's an electrical system, you could seriously injure yourself and damage your property.
If that feels limiting, know that there are some things that you can do to maintain your HVAC system yourself. These tips will ensure that your system is efficient and you're keeping yourself and your family safe.
For starters, the HVAC system gets full of dirt and debris that impact efficiency. You can keep this area clear of leaves, and vacuum debris from the unit.
Another easy task you can do yourself is to replace the air filter. This alone can cause your unit to be inefficient because air can't flow from the vents through your home.
You should replace the unit quarterly unless you run the air conditioning constantly during the summer. If that's the case, then replace the filter monthly.
The vents themselves can get full of dust and debris. You should clean the vents periodically to prevent allergens from circulating throughout the house.
How to Find the Best Professional Repair Service
Since you need to contact a professional repair service, you want to make sure you get the best HVAC repair service in your area.
Ask your personal network for referrals and recommendations. If someone you know and trust had a great experience with a professional repair service, you can be confident that you'll have a good experience.
Another source is online reviews and home directory sites like Angie's List. Customers are likely to leave comments about their experiences with different service companies.
You'll know which ones are reliable and which ones can help you in emergency situations.
Visit the websites of providers in your area. You want to make sure that the company you work with can help you repair your unit.
Not all service providers offer emergency services. Some only work with specific brands of HVAC units.
You'll want to check the service provider's license and experience. Remember that HVAC systems are complex, and you might need the help of a plumber or electrician to fix the problem.
A repair service that has a network of professionals like Lyons AC and Heat can make sure that you get the service you need.
You want to check the quality of service and ease of scheduling appointments. The right company is one that you can depend on all year long.
It's Time to Call an HVAC Repair Service
When should you call an HVAC repair service? In the majority of situations, it's best to call a professional repair service to handle HVAC problems.
They'll save time, and money, and keep the system safe and efficient.
Are you ready for more home improvement tips? Check out the other great articles on the blog today!