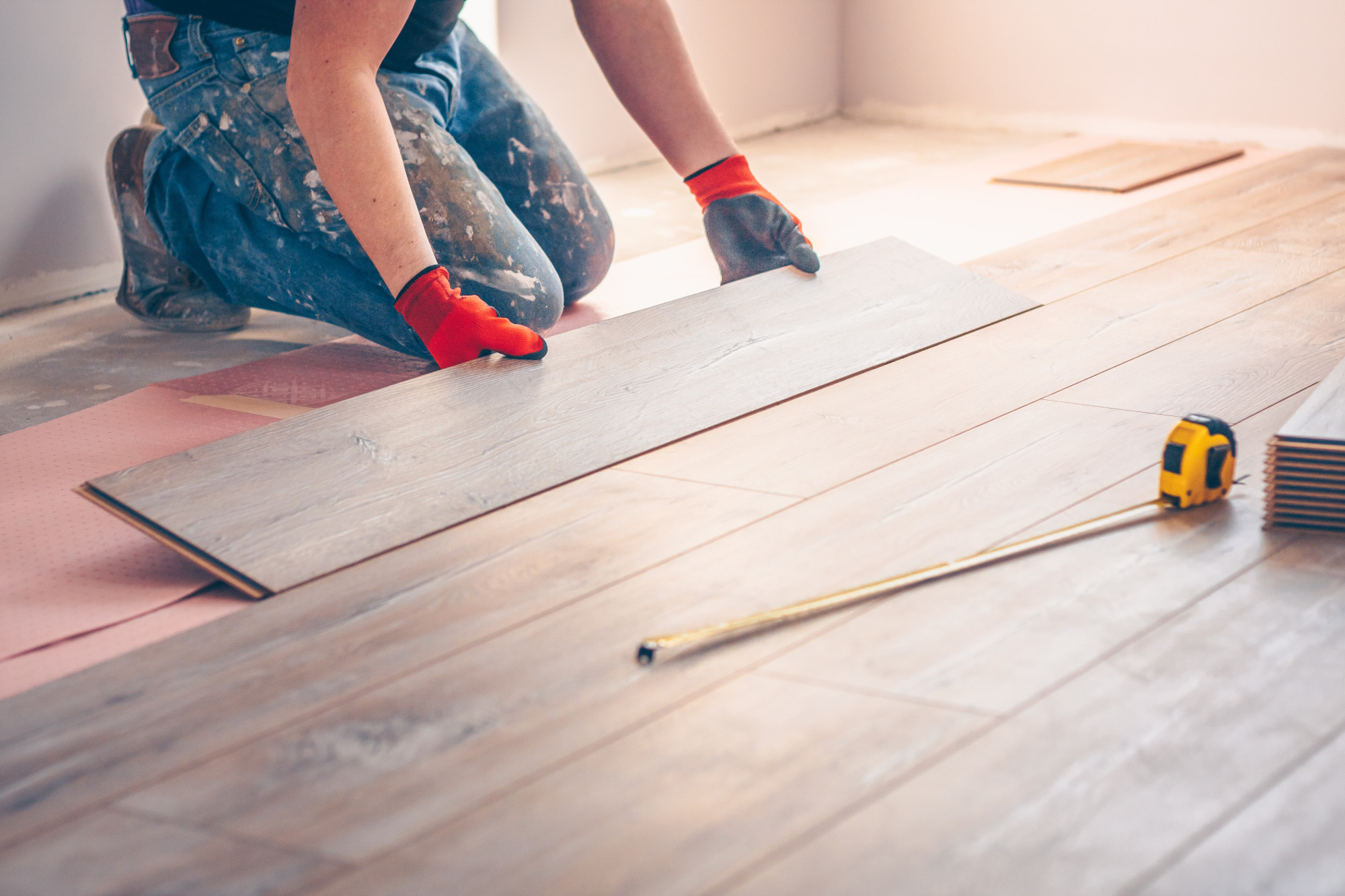 Vinyl Plank vs Hardwood Flooring: Which Should You Choose?
Are you seeing for a new floor for your home? Hardwoods are always popular, but now there are alternatives giving it a run for its money.
One of these is vinyl plank flooring. It's moved on from the bad rap it had in the past to become a serious alternative to hardwoods.
Journey with us as we briefly explore the vinyl plank vs hardwood debate, and give you our verdict. 
Vinyl Plank vs Hardwood Flooring: What's the Difference?
Hardwood flooring is pretty self-explanatory. It's a natural, hardwearing flooring material made from slow-growing hardwood trees. There are many varieties on the market, including oak, maple, ash, birch, and walnut. 
Vinyl plank flooring starts life a little differently. Modern varieties, known as luxury vinyl plank flooring, have a backing layer of stiff vinyl. The top layers are the wood design, and two layers to prevent scratches and scuffs.
Luxury vinyl plank flooring is now one of the most realistic alternatives to hardwood flooring on the market. 
Pros and Cons of Vinyl Plank Flooring
There are several advantages to vinyl flooring that make it appealing, especially for families. These include:
Fairly easy DIY installation

Affordable compared with hardwood

Available in a huge variety of styles

Easy to clean
One of the biggest additional advantages of vinyl plank flooring is that it is waterproof. This makes it great for families with young children or pets, and in bathrooms and utility rooms.
There are some disadvantages to vinyl plank flooring, including:
Big variations in quality

Hard to remove, as glued down

Can't be repaired or refinished

Doesn't add to the value of your home
With careful shopping, it's possible to find high-quality vinyl plank flooring. An important point in the vinyl plank vs hardwood battle: it won't increase your home's value like hardwood will. 
Pros and Cons of Hardwood Flooring
Hardwood flooring is often felt to be the best type of flooring if you can afford it. Reasons for this include:
Beautiful, natural appearance

Adds value to your home

Hardwearing

Can refinish and repair
However, there are some disadvantages to hardwood flooring. These include:
More expensive than other options

Not a DIY project
Hardwood is not easy to work with. To get a high-end finish, it's important to hire an experienced contractor.
What's the Best Type of Flooring for Your Home?
The best type of flooring for your home is one that you can afford, and that meets your needs. 
If you're deciding between vinyl plank or hardwood flooring, consider your family situation. If you're on a tight budget, vinyl flooring will always be the more affordable option. It's also more versatile than hardwood.
If you've got the budget, then hardwoods are a great choice. Not only are they luxurious flooring, but they are also a great investment.
Vinyl Plank vs Hardwood: The Verdict
There is no clear winner in the vinyl plank vs hardwood battle! They are both great flooring choices. The decision will come down to budget, personal preference, and where you are putting the flooring.
If you've enjoyed this home improvement article, head over to our Interior Design section. We've got tons more articles, regularly updated, with more hints and tips for getting the best out of your casa.