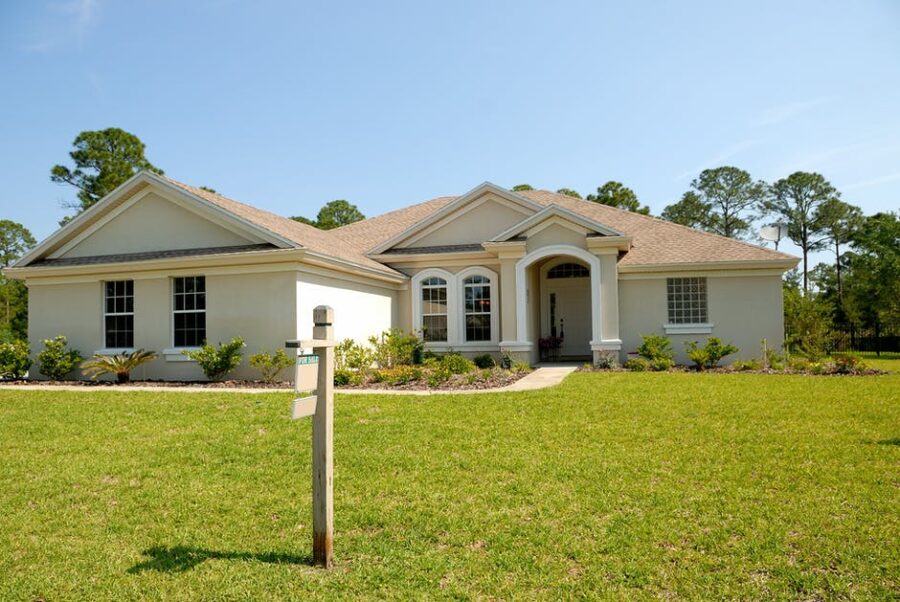 How to Put Your House on the Market and Sell It
The median home price climbed to $350,000 in May 2021. It was a 24% increase from May 2020.
You might want to know how to put your house on the market to take advantage of the massive increase. Home sales prices show no signs of slowing down anytime soon.
That doesn't mean that you're going to get a ton of offers and a bidding war over your property. You have to make sure your house is attractive to buyers.
Read on to learn the top tips for putting your house on the market so you can get the best price for your home.
1. Hire a Knowledgeable Agent
Since it's such a hot real estate market, you might want to cut corners to maximize your profit. The obvious choice is to sell the home yourself instead of using an agent.
That cuts out the commissions, but you cut yourself off from valuable expertise. Working with someone who knows the local real estate market ensures that your home sells faster and at a higher price.
2. Know Who's Buying
As a homeowner, you should do a little research into likely buyers of your home. That information prepares you to stage the home and write up a listing that appeals to those buyers.
For instance, your home might appeal to Millennial buyers. They want things like a lot of outdoor space, sustainable appliances, and low maintenance. Check out more information here for what Millennial buyers look for in properties.
In this case, your pictures will emphasize the backyard, while the text of the listing emphasizes new sustainable appliances.
Understanding your buyer also prevents you from investing in the wrong upgrades. You don't need to remodel the bathroom if your buyers don't care about it.
3. Get a Home Inspection
Most home sellers don't bother with a pre-sale home inspection since the home is going to get inspected anyway. You'll get a head start on major issues that will come up before the sale closes.
You'll be able to address these issues before you list the home. That allows you to get more money for the home.
It's possible to decide to move forward with the listing without fixing these problems. You'll have to adjust your pricing and disclose these issues.
4. Improve Curb Appeal
Curb appeal is the first impression that people get when they look at your property. It usually happens from the curb or street.
There are minor things you can do to improve curb appeal. Add planter boxes with bright colorful flowers. Season flags and decorations also add to curb appeal.
Clean up the yard so there aren't weeds taking over. You might want to put a fresh coat of paint on the door and make the walkway welcoming.
5. Stage the Interior of the Home
The interior of the home shouldn't be neglected. Remove your personal items from the living room and bedrooms.
Do what you can to let in plenty of natural light to create a bright and open space. Make sure that the home isn't cluttered with stuff.
You want to let buyers imagine themselves living in the home. That's hard to do when they trip over your stuff.
6. List Your Home
When is the best time to put your house on the market? Spring and summer are generally the best times to sell. However, in this market, you want to get your home listed before interest rates jump back up.
At this point, you and your agent will write the listing. Get professional photos done to make your home more appealing to online home shoppers.
Get ready for another influx of things to do.
You should be prepared to have a place to go when your agent has someone who wants to take a tour of the home. The agent is likely to hold an open house, too.
Knowing this in advance can help you set boundaries with your agent. For instance, you might be able to agree that the open house is held on a weekend when you're planning to be away.
7. Go Over Offers and Accept the Best One
Hopefully, you'll get a lot of offers on your home. In the current market, it's common for homes to have multiple offers and bidding wars.
Reach each offer carefully with your agent. Look for contingencies on the purchase, if buyers are willing to waive certain requirements, and cash buyers.
8. Closing Costs and Taxes
Buyers and sellers have to deal with closing costs. Buyers pay the real estate agents' commissions and fees.
Sellers typically pay transfer taxes, title insurance, any outstanding liens, and recording fees. They can be as low as 3% or as high as 8% of the sales price.
Be sure to weigh any potential taxes due from the sale of the property. If you lived in the home for more than two years and made a significant profit you might owe capital gains taxes.
The IRS taxes capital gains above $250,000 profit for single filers and $500,000 for married filers.
9. Get the Closing Documents Together
Putting your house on the market takes a lot of paperwork. You'll need to keep track of these documents and keep them in one place.
You'll need your homeowner's insurance policy, tax records, home inspection report, survey and certificate of occupancy, mortgage documents, and your contract from when you bought the home.
Check with your real estate agent to make sure you have everything you need.
How to Put Your House on the Market to Sell Quickly
Now that you know how to put your house on the market, you're ready to get down to work. Start by hiring the best agent.
They'll guide you through many of the tips for putting your house on the market listed in this article. They'll ensure you get the best deal for your home.
Check out this site often for the latest real estate and home improvement tips.