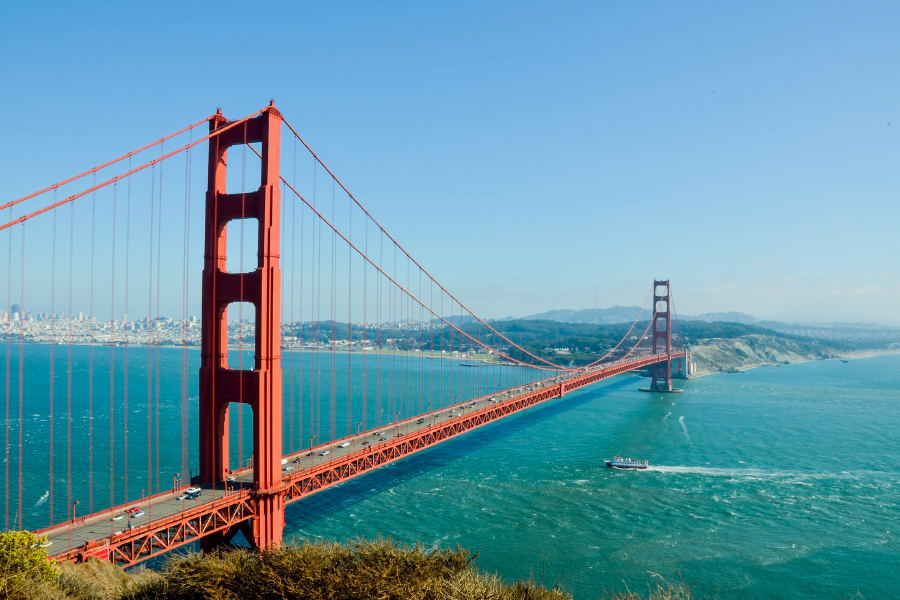 Top 7 Cities in California for Apartment Buyers 
California is, generally, considered one of the most desirable states to live in, and for good reason.  California has a very good quality of life statistic, which a lot of people want to chase. However, real estate in California tends to be quite expensive, which puts a stop to a lot of people from moving here.  Thankfully, even though houses are out of reach, apartments are fairly reasonable in some cities. In order to help you find an apartment for yourself, we've put together a list of the top 7 cities in California for apartment buyers.
1. Douglas City
Douglas City, found in California's Trinity County, is a spot that flies under the radar of most people. But it has a few things going for it when it comes to buying apartments. For one, real estate here is fairly cheap compared to California's average, and the cost of living is below the national average. This makes it a perfect location for buying an apartment, whether you're looking to move into one or invest in a  rental. Of course, if you do want to invest in rental properties, remember that becoming a landlord comes with a few considerations. As such, this isn't something you should do without research and careful consideration.
2. Rancho Cordova
Rancho Cordova is widely considered one of the best places for buying an apartment in California. While it's more expensive than Douglas City, Rancho Cordova also offers a lot more opportunities in the long run. This includes jobs as well as real estate investment opportunities. Rancho Cordova has a very strong renter market, so investing in rental properties here is a very good idea. Of course, even if you don't want to rent them out, this means that apartments are easily available in the city. And when you do find an apartment you like and buy it, remember to properly research your movers before hiring them to ensure the safe transfer of your belongings. Amateurs can damage your belongings quite badly, so make sure the movers you hire are reliable.
3. Yuba City
Yuba City can be found near Sacramento, but it's a much smaller city overall. This means that you can find apartments for much cheaper than you would in Sacramento, but still enjoy Sacramento's amenities. Yuba City's cost of living is slightly above the national average, but nowhere near  Sacramento's cost of living. And with Yuba City being only 45 minutes away from Sacramento by car, you can enjoy all of Sacramento's amenities without directly living in it. However, if this is your first time buying an apartment, we recommend you keep an apartment checklist handy. Buying an apartment for the first time can get overwhelming, and having a checklist to stay organized is a great way to avoid this.
4. Winchester
Winchester makes it to the top 7 cities in California for apartment buyers because of a few reasons.  Firstly, it's the perfect middle ground between large and small cities when it comes to real estate prices. Additionally, the cost of living in Winchester is slightly below the national average. So, if large cities are too expensive but you don't want to compromise on cheaper real estate, consider Winchester.  Another thing Winchester has going for it is a recent surge in the job market, making it even more attractive. However, experts from Affordable Reliable Moving Company note that you should rely on local movers when moving to Winchester. Because they're familiar with the city, local movers can make sure your things arrive undamaged and on time.
5. Blythe
Blythe makes it to the list of the top 7 cities in California for apartment buyers because it's, by far, the cheapest city on this list when it comes to real estate. Compared to other entries on the list, you can find apartments in Blythe for half the price of any of the cities on the list. In addition, the cost of living in  Blythe is below the national average, which also makes it a very affordable place to live in the long run.  So, if you're looking for somewhere that's both cheap to live and has cheap real estate, Blythe is the city for you.
6. Elk Grove
Elk Grove is another city in Sacramento County, and as a matter of fact, it's one of the largest cities in the county. However, despite its size, the city has remained relatively affordable when it comes to real estate. However, we should note that the cost of living in Elk Grove is quite a bit higher than the national average. On the other hand, the average salary in Elk Grove is also quite a bit higher than in other cities. And if you plan on buying an apartment here, we recommend working with a real estate agent. A good realtor will be able to help you through every step of the process, which is invaluable.
7. Stanton
If you're looking for a place with a small-town feel, then the city of Stanton is the choice for you. Real estate in Stanton is a bit more expensive than most entries on this list, but the cost of living is lower than the California average. All in all, Stanton is a great compromise between the price of real estate  and the cost of living. But what mainly brings people to Stanton is the laid-back, small-town feel the city offers to its residents. 
Top 7 cities in California for apartment buyers – conclusion
Despite the crazy prices usually seen in California's cities, there are quite a few places in California that offer fairly affordable apartments to those who are willing to look. With that said, you will likely have to compromise on some things if you want a cheap apartment. But, either way, if you choose the right city,  you can easily get yourself an apartment in California. However, we recommend carefully researching the neighborhood and city you're interested in before committing. We hope that this list of the top 7  cities in California for apartment buyers helps you out, and we wish you a good day.