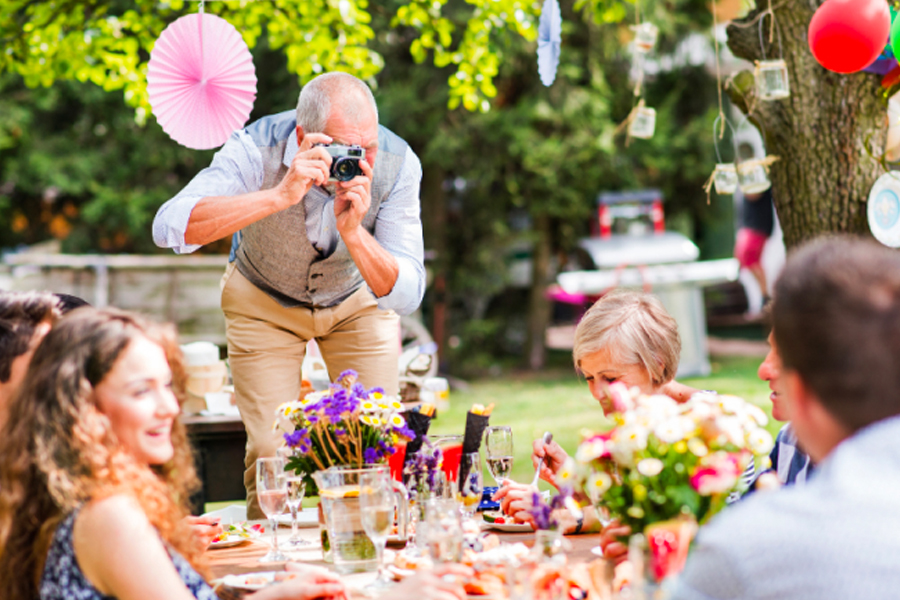 Tips for Throwing the Perfect Garden Party
Garden parties began all the way back in the 1860s when Queen Victoria reigned. They used to be exclusively for the upper class, but today, anyone can plan their own garden party (even without a traditional "garden!).
Are you planning a garden party? You want to make sure that you give your guests a great time, but this can be stressful if you're not quite sure what you're doing.
Rest assured that it's not quite as difficult as you may think. Keep reading to learn the basics of what you should know. 
Make the Space Comfortable
Whenever you have an outdoor gathering, you need to start preparing your garden for seating that guests will enjoy. It should be an open option to promote conversation, but it still should be comfortable enough that people will want to spend some time out there enjoying the open air.
Check out collections like https://www.harborclassic.com/collections/seward to see what sort of options you have for outdoor furniture. 
Always consider how many guests you plan to have and what types of seating options would be most appropriate for your group.
Choose a Seasonal Menu
While traditional party food is always a good idea, choosing seasonal food (including fruits or vegetables that are fresh) will add another layer to any dishes you create. 
Shopping locally and choosing ingredients that are as fresh as possible is your best bet. You should always hit up local farmer's markets if you can to get the best produce available before you start cooking.
Don't Forget the Games
Party games are always fun, and when you're throwing garden parties specifically, there are so many different outdoor games that you can play and enjoy.
You might want to bring back old childhood activities if you think your guests will enjoy them, such as blowing bubbles, hula hoops, or corn hole (also called bags). 
If you have the space, you can also play more "adult" games, like badminton or croquet. You should definitely create a party playlist to play during certain games to increase the liveliness! 
Have a Plan B
You always hope for perfect weather on the day of a garden party, but sometimes Mother Nature doesn't cooperate. So, just in case this happens, you should have a backup plan of what you'll do in the event of rain.
You can still be outside if you prepare places where your guests can stay dry. Tarps, umbrellas, or even tents can be an option.
Alternatively, you may decide to take the party indoors if there is thunder or lightning, so think about where you can set up inside if necessary. 
Throw the Best Garden Party Today
The most important part of throwing a successful garden party is to invite people you like being around, and have a good time.
Guests will naturally make themselves comfortable if you set up the space well, so pay attention to your seating options, menu, and games to have a great time with your friends or family members.
If you found this article helpful, be sure to take a look at our blog for more party tips.