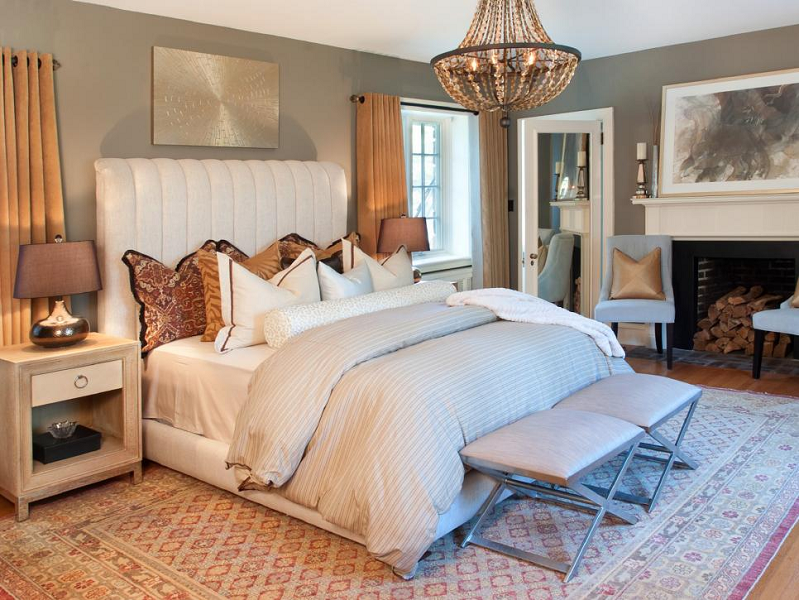 Tips For a Comfortable Bedroom
In your home, if there is one room that needs to be comfortable, it's your bedroom! A comfortable bed, a cocooning decoration, and well organized space: this is what you need for restful nights.
Because you deserve the best, here we will give you 5 tips to make your bedroom a real nest that you won't want to leave.  All you need are a few good essentials for your bedroom.
Opt For Bedding Worthy of the Name
Did you know that humans spend at least 1/3 of their lives sleeping? So we might as well do it in a comfortable way! And for that, it is advisable to choose your bedding well and especially to think of changing it every ten years so that it is always as effective.
For comfortable nights, just like in a hotel, do not hesitate to bet on advanced bedding technologies. For example, pocket springs offer outstanding support and ideal sleeping freedom, so as not to be disturbed by the movements of your partner.
Some mattresses are also equipped with a mattress topper that makes the mattress very soft and cradling. A real plus"to sleep like on a cloud.
Choose Soft Colors
To create a soothing atmosphere conducive to relaxation and sleep, make sure to choose colors appropriate to the room. Avoid colors that are too bright, such as red, which is a little too aggressive for an environment dedicated to rest.
We prefer soft shades such as neutral colors that can be used in monochrome to give relief or we bet on pastel colors for more character without disturbing the sleep.
The ideal color for a bedroom? The blue which helps to relax and which has calming properties. It is also a timeless color that will be easy to use no matter what your decorating style is, whether you prefer a charming atmosphere or a Scandinavian style.
Correct Position of The Bed
In a bedroom, you should never put your bed anywhere you like. Even more so if you are a Feng Shui enthusiast! Its location is ultra important: to enjoy a good sleep, it is not recommended to place it in front of a door. The best solution would be to put it against a wall and simply have a nice view towards the outside.
Use Rugs
To create a cozy atmosphere and bring comfort to your bedroom, do not hesitate to play with materials. You will not make a mistake if you focus on the softness of rugs and use one or more in your room.
You can also go with a long rug that will be installed on both sides of your bed to keep your feet warm as soon as you get up. If you prefer a large rug, install it under your bed (under the whole bed or from the middle of your bed) leaving about 50 cm on each side.
As for style, the longer the strands of the rug, the softer and more comfortable the rug will be. Why not try a shaggy model or even an imitation sheepskin? You will then combine a decorative accessory with soft comfort!
Get The Right Storage Space
Finally, keep in mind that a comfortable bedroom is also a tidy and organized room so that your vision is not disturbed by mountains of objects.
So play the minimalist card by storing your things in suitable furniture. You can therefore buy a chest of drawers, a wardrobe, a piece of furniture for your shoes and especially a dressing set.
Thus will allow you to organize your clothes and accessories and to have everything within reach when needed. You will also find expandable models that will perfectly fit your needs and your space for an optimized storage and a comfortable use of your room every day.