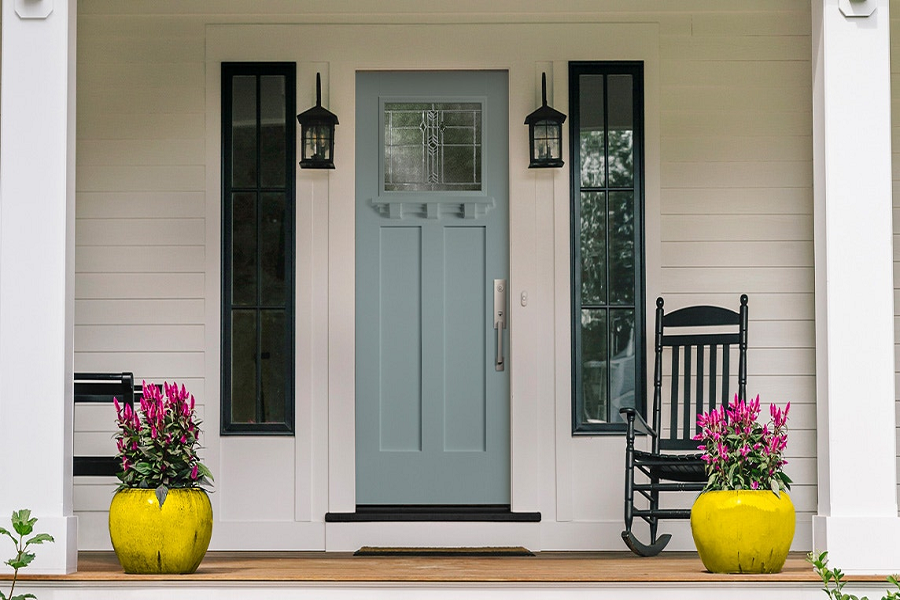 The Components of a Modern House: Does Your Choice of Entry Doors Really Matter?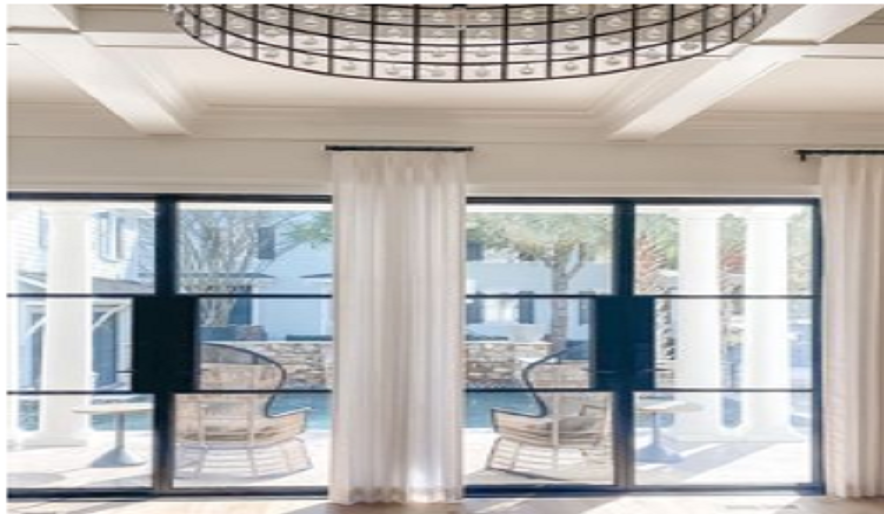 We all know about the importance of making a good first impression, and a high-quality front door can do just that. Front doors are an essential part of any home—they're a focal point for your entire home and can add to your home's value.
When choosing a new front door for your Ohio home, the number of different suppliers, manufacturers, and types of products can get overwhelming. Perhaps you already have an idea of the kind of entry door that you want, but you don't know much about the different possibilities or prices.
Here's everything you need to know about choosing a good entry door:
Entrance doors are your home's first impression
The color of your entrance door is extremely important and communicates a lot about the ambiance of the rest of your home. Other things that play a key role in creating a great first impression are the door's texture, material, design, and style.
One of the first things that anybody who visits your home notices is the front door. It communicates a lot about the person who lives inside—what are their design preferences, favorite color, or even cleaning habits? It's important to give off the best first impression that you can warm your visitors up to the rest of your home.
Entrance doors add value
You can use a high-quality entrance door to add value to your home in many ways. That makes it even more important to choose the right material and design when replacing a door during a home makeover or renovation.
A high-quality door that helps you save costs, in the long run, will be appealing to any potential buyers, bumping up your home's market value in an instant. They're sure to be impressed by your home the moment that they walk up to the entrance if you keep your front door in great shape. They'll also have the knowledge that they won't need to replace the front door any time soon, especially if the design is timeless and classy.
Front doors boost curb appeal
A beautiful new front door is going to be your home's shining star from the outside. It can also help you draw attention to any other design components in your entryway, and the right front door can help you boost its aesthetic appeal.
If you'd like to enhance your curb appeal even further, you can add simple upgrades like new hardware to your door. Some aesthetically pleasing lighting above or around your doorway can also serve as a gorgeous accent to all the unique features in your home. A little panoramic can also go a long way! Place some potted plants and add a little color through some flowers to really make your entryway a place where people can feel welcome.
The material matters
There are so many materials that you can use for your front door, but the best options would be steel or iron front doors.
Steel
Steel is a cost-effective and versatile material that offers a ton of flexibility when it comes to design choices and lasts much longer than glass or wood. The material also doesn't contract or expand and doesn't get affected by different climatic conditions. You can paint this material to mimic others, such as wood grain, but raw steel doors can be equally as aesthetically pleasing if you're into the modern industrial vibe.
All steel doors have a wood frame on the inside that's coated with high-density insulating foam and are usually a component of a pre-hung system.
Iron
Iron front doors are similar to steel due to their versatility and beauty. These unique doors can be customized to create any shape or design that you want, no matter what your home's aesthetic might be. You can always find something that perfectly fits into your house's architecture and interior design! These gorgeous doors leave quite the impact on any visitors or passersby due to their elegance and sophistication.
Get the most beautifully designed entry doors in Ohio!
Looking for a place to get the perfect entry doors for your home? Pinky's Iron Doors has got you covered! They've come up with numerous beautiful steel and iron door designs over their three decades of experience as a door manufacturer and designer. They aim to create long-lasting relationships with their customers by providing high-quality products and services. Whether you're looking for wrought iron doors, barn doors, or French doors, they've got it all.
Leave them a message or call (844) 843-6677 to learn more about their products.
About the author
Michael H. is an experienced architect who has been in the field for more than 15 years. He specializes in designing modern houses for clients across Ohio and loves working with Pinkies due to their high-quality items and contemporary designs.