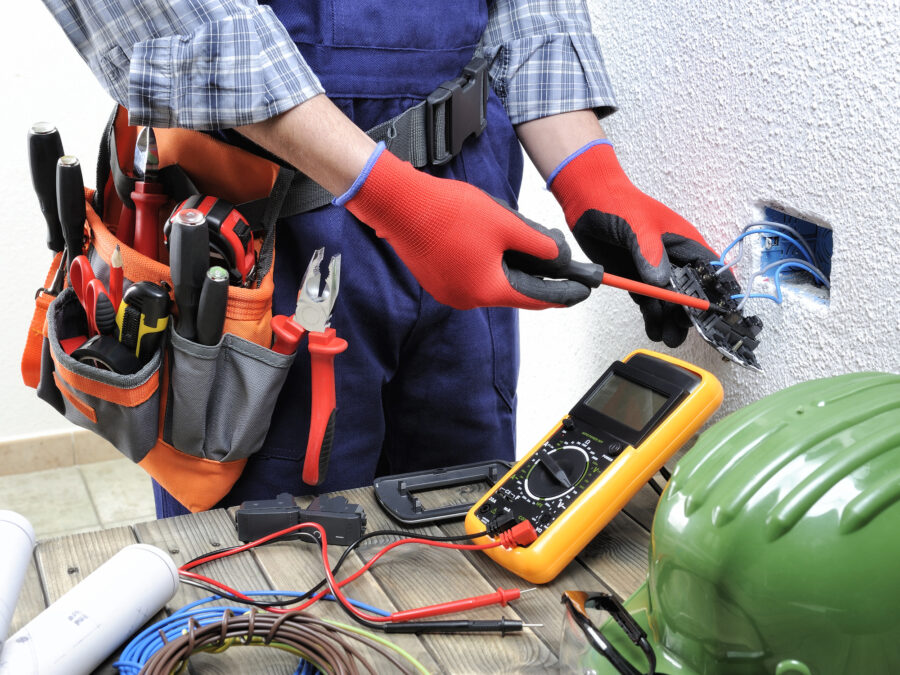 The Best Electrical Contractor Tools
Electrical contracting brings in over $170 billion every year, in the United States. 
There are tens of thousands of electrical contractors working every day. If you want to get work done in the electrical contracting field you are going to need tools. Electrical tools are used on a regular basis because they cut the amount of time and effort that goes into every action down. 
Here are the best electrical tools for you to use if you're becoming an electrical contractor, or are just starting to work in the field. 
Tools and Equipment
Contractors favor electrical tools and equipment because of how much time and energy they save. In any contracting field, time can equal a lot of money. The faster you get a job done, the quicker you can move on to the next job, and the amount you make increases. 
There are standard, non-electrical tools that you'll need as well. These could be considered basic contractor tools, such as various pliers and items like tape.
Here is a short list of the tools you should always have on you or in your toolbox:
Digital multimeter

Circuit finder

Voltage tester

Long nose pliers

Diagonal and side cutting pliers

Wire strippers

Electrical and fish tape

Screwdrivers and nut drivers

Tape measure

Level 

Cable ties
This is a list of the basic tools that you should have on hand. Now let's take a look at the electrical contractor tools that you should keep around. 
There are different types of electrical tools and equipment used for electricity purposes at your home, you can check for ses.com.sg, they are best in electrical fitting at your home.
Electrical Tools
When purchasing and using electrical tools, like drills, it is always a good idea to use the same brand. The reason for this is as long as the tools are the same brand you can often share batteries between them. The same interoperability does not exist between tools from different companies or brands. 
This reduces the need of having multiple batteries of various sizes and styles on hand at any one time. You can also save money by purchasing bare tools, which don't come with a battery because you won't need one. 
The most common electrical hand tool you will need is an electric drill. A standard battery drill can have a ton of different options, so make sure that you understand how yours works. You should also always have a headlamp and flashlight ready, things can get dark fast. 
Power Tool Brands
For electrical tools, most electricians use Dewalt with Bosch and other companies coming in behind. Dewalt is favored because it offers high performance and long battery life along with rugged construction. You're going to be hard on tools, make sure you pay for quality or you'll spend a lot more over time. 
Electrical Tools For You
Whether it's installing a power grid in a building or doing repairs on a fuse box, electrical contractors are always busy. Choose the right electrical tools for your job, and you will have the best chance of success. 
If this article was helpful to you, please take a moment and check out our website for more information.