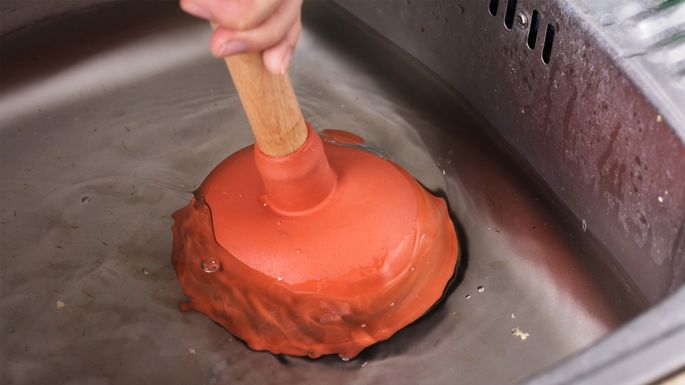 How Much Does It Cost To Get A Plumber To Unclog A Drain?
No matter how careful you are, there will come a time that you will deal with clogs in the drain. Sometimes a plunger and elbow grease can do the magic, but most of the time, the only way to unclog is to hire a professional plumber.
If you are one of these homeowners who are wondering how much does it cost to get a plumber to unclog drains then you have just landed in the right place.
The cost to hire professional plumbers to fix clogged drains will depend on the method and tools and they will be using. In case you didn't know, plumbers are using different tools for different problems.
Hydro jetting
Occasionally clogs that are very tough are usually made up of grease and grimes together with other materials such as tree roots. If this is the main cause of the problem performing hydro-jetting is the best solution.
Plumbers who conduct this process usually charge $350 to $600. But sometimes, the length of the pipeline that's clear will affect the cost.
Sewer Snake
Sewer snake can remove all the hair and other things stuck in a drain. As a matter of fact, it is more powerful than the regular plumbing snake the most homeowners had.
Nevertheless, the cost to hire a plumber to snake your clogged drains will depend on the problem's location and the sternness of the backups.
However, the estimated cost for small household clogs is from $100 to $275. Though this will include the work in the kitchen, laundry room, bathroom, and toilet.
Camera inspection
If a sewer snake and hydro-jetting don't work a plumber will conduct a camera inspection. This method can offer accurate photos of what is going on in the drain. What's more, it will help the plumber come up with the solution possible.
The price of camera inspection will differ widely. However, it is often between $100 and $700. The average cost tends to be between $250 and $500 however the final cost will depend on the pipe's length.
Nevertheless, some plumbers give discounts if works are combined for instance camera inspection and snake. If you really want to save you can ask the plumber in your initial conversation for a quote.
Conclusion:
Having clogged drains is common. However, it can be still a serious problem especially when not fix immediately. Knowing how much does it cost to get a plumber can help every homeowner budget for a clogged drain.