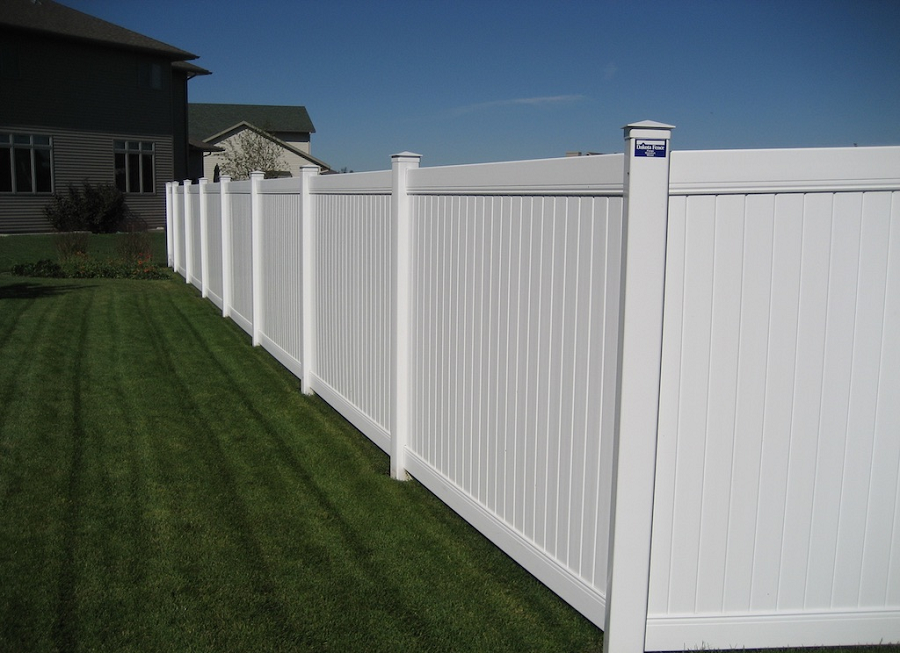 How Long Will My Fence Last?
The lifespan of a fence depends on a number of factors including but not limited to the quality of the material used, design, and the color. When choosing a fence a person should consider factors such as the purpose of the fence, the style of your home, and the climate of the area among other factors. Different fencing materials have different durability and longevity. Below is a highlight of fencing options that one can choose from:
Metal fences
One major advantage of metal fences in comparison to other fencing materials is their durability and longevity. Metal fences offer a wide variety of options to choose from. One can choose a chain-link, a wrought iron or an aluminum fence. Chain-link fences are common in the US majorly because they are low-priced and durable at the same time. These woven wire mesh and steel posts can serve both residential and commercial purposes. Despite being cost-effective, they do not compromise on the quality and reliability and are not affected by climate. If the client's main focus is durability, then the galvanized steel-coated types of chain links will serve the purpose. However, some people find metal fences as lacking in aesthetic value; while others are discouraged by their see-through characteristics.
Nortex Fence is renowned for customizing the design, thickness, color, and style of metal fences to meet the client's needs and preferences.
Wood fences
With proper care and maintenance, wooden fences can last for as long as 15-20 years. However, they cannot last as long as metal fences. There are several types of wood fences that one can choose from with cedar, spruce, and pine being the most common. Cedar is the longest-lasting type of wood; it can last for a span of 15-30 years. One can however increase the longevity of a given type of wood by treatment and staining. Treated spruce and pine can last as long as 20 years with treated cedar lasting up to 40 years. One should however put into consideration the fact that moisture does interfere with the lifespan of a wood fence. Wood staining or treatment is hence essential to protect the wood from moisture and pests thereby improving the longevity of the fence. In addition, filling the pole holes with concrete or gravel during installation helps in keeping off moisture and hence preventing the wood from rotting. Re-staining the fence every four years is an essential maintenance measure for wood fences.
The client can have a customized cedar fence created by Nortex Fence, a top-notch fence company in the US.
Vinyl fences
These are popularly known as a PVC fence. Recently, these types of fences have become common in the United States. Made of synthetic plastics, they are durable and long-lasting and can be used for both residential and commercial purposes. PVC fences are appealing to the eye, cost-effectiveness, and easy to clean. They also do offer a wide range of options to choose from. However, the durability and longevity of vinyl fences can be compromised by environmental factors such as extreme heat or cold conditions. Despite this, modern technology has innovated UV stabilizers such as titanium dioxide that help in protecting vinyl fences from harmful sun rays hence improving their durability and longevity.
In conclusion, chain-link fences are the most durable however any properly maintained type of fence can last for over 15 years. If undecided on the type of fence to install, one can visit the Nortex Fence & Patio for expert advice on a durable and long-lasting fence that can suit their needs and preferences.