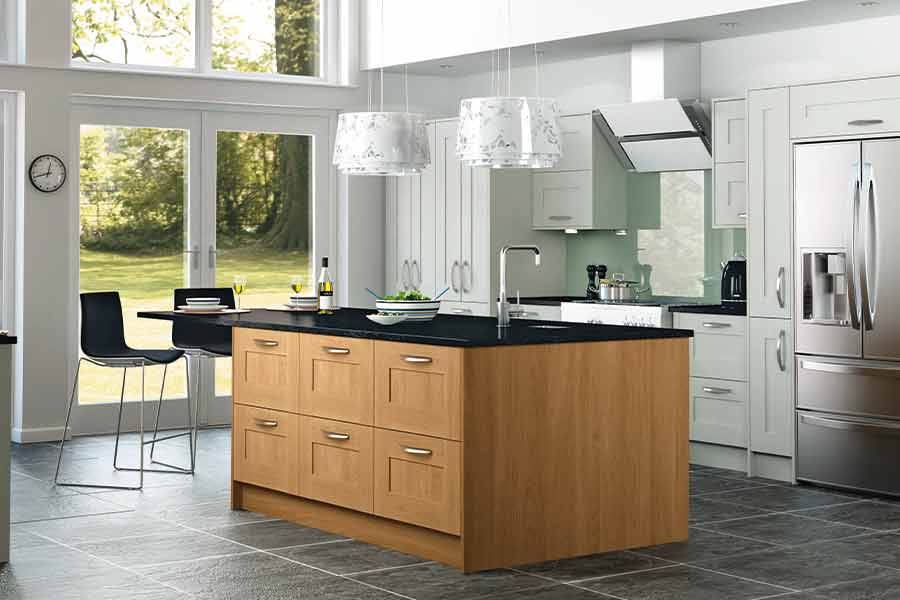 Kitchen Nightmares – Avoid These 5 Mistakes When Giving Your Kitchen a Makeover
Giving your kitchen a makeover entails both serious effort and cash. Unlike renovating any other room in the house, kitchen renovation must be a solid marriage between aesthetics and practicality. While the kitchen should look pleasant and welcoming, it's important the makeover you provide it facilitates your cooking. It must be big enough for free movement, kitchen door replacement should be wide, and the layout must be intuitive. If you fancy working in your kitchen, it would reflect in the food you prepare.
Just avoid these five mistakes when giving your kitchen a makeover and you'll end up falling in love with your cooking space.
Bad Layout
A kitchen must facilitate workflow: getting ingredients ready, actual cooking, plating, and serving. The kitchen space must have zones that facilitate proper workflow. These zones include food prep, storage, and clean-up.
The storage zone houses the pantry and refrigerator, along with cooking utensils and the ingredients. This must be located close to the kitchen entrance so that transporting heavy groceries becomes easy. The preparation zone has the sink and main countertop. You would be primarily chopping and cutting vegetables here.
The cooking zone houses the hood, hob, an oven, and these must be located close to the preparation area. Once the meal is over, your preparation area turns into your clean-up space, where you could wash the dishes and dispose of food scraps.
A poor kitchen layout will be all over the place, which means an inefficient cooking experience for anyone who uses the space. Also, keep door width in mind when considering kitchen door replacement.
Inadequate Countertop Space
Increased countertop area means more room for preparing food and placing utensils and appliances. Use larger base cabinets so that there is enough countertop space. This would ensure no cramping in a corner while preparing food.
If your kitchen still doesn't have enough room, consider erecting a kitchen island. The ideal place to put it up is directly opposite to the kitchen stove so that shifting food and other items between them is seamless. However, make sure the island isn't too big or small, as the former would mean restricted movement and the latter would be of very little actual use.
Inadequate Kitchen Storage
Besides your countertop, your kitchen should have enough space in general to store utensils, crockery, and appliances. The correct thing to do will be building more pull-out drawers and cabinets as they provide a clean, uncluttered look to your kitchen. Just make sure pulling out a drawer doesn't lead to hitting a cabinet or another drawer.
If you do not fancy traditional storage methods, you could opt for the kitchen pegboard. A pegboard helps you install rails and hooks to hang your crockery and utensils inventively.
Dim or Poor Lighting
A well-lit kitchen sets the ambiance and mood. A poorly lit kitchen augments the risks attached to cooking, such as cutting and chopping vegetables. And if your kitchen is going to be a recreation space for your guests, dim lighting won't just cut it.
It's, therefore, imperative to put money and effort into kitchen ambient lighting. At times, food could be prepared underneath wall cabinets. If that's so, under-cabinet lights must be sufficiently bright to illuminate your whole counter so that space is both cozier and safer to work in.
Poor Ventilation
If you are a huge advocate of eating raw or minimally cooked food, then ventilation shouldn't be much of an issue to you. Else, there is always the likelihood of smells from the kitchen spreading to other rooms in the house. It's, therefore, vital to have proper kitchen ventilation to make sure odors (if any) stay within the kitchen and the air circulation inside the house is not affected.
A range hood set up above the kitchen stove would significantly help filter out these smells. Opt for a variant with a silent motor and regularly change the filters. Also, keeping the windows open would assist with circulation.
If space isn't at a premium, try designing your kitchen in a way there are exclusive "dry" and "wet" areas. The wet zone must be located to the outdoors, so that smells could be whipped away without having to use a range hood.