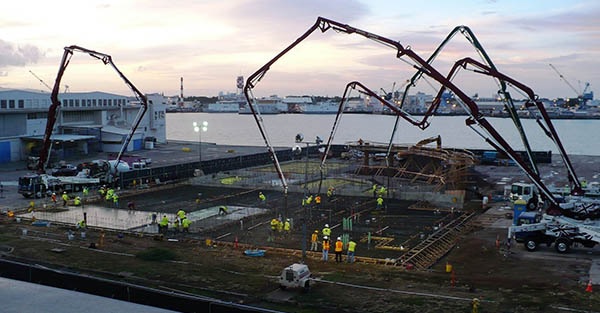 Discovering the Secret to Nan Inc.'s Success
The name of Nan Inc. is a well-known one in the construction world of Hawaii. The company is located in Honolulu, Hawaii and it has been operating there for the last thirty years. This makes it a young firm in construction terms, due to which its success comes off as rather remarkable. It takes a long time for companies to reach the pinnacle of success that Nan Inc. is enjoying within three decades. Hence, it is not surprising that people want to discover its secret. The good news is that you just need to look at the company's founder to find your answer.
Named Nan Chul Shin, he was born in South Korea and changed his name to Patrick Shin upon moving to the USA. Even though he had to live in a one-bedroom apartment with his siblings, he was happy because he was helping his brother run his fish business in New York. Luck seemed to favor him because he received a scholarship to Bowling Green State University, giving him the chance to do his majors in business administration. He now had the education to establish a business, so he set about to get the experience needed.
This he got from a construction company in Hawaii where he worked for two years. Then, Patrick Shin decided to launch his own firm in the form of Nan Inc. in 1990. He single-handedly set up the company and it was his commitment and determination that helped him in transforming it from a small business to one of the biggest names in construction. He had started with just one employee and now the company has more than 500. His first project was installing a road sign, which wasn't much, but he did it with the same level of professionalism that he gave to his later projects.
This helped in building the company's reputation and while Nan Inc.'s name was flourishing, so was his own. Patrick Shin not only became known as a successful construction contractor but also as a genuine and caring philanthropist. How Nan Inc. owner serving people? To give back to the people, he did fundraising campaigns, sponsored events for this purpose, set up numerous charities, and also made donations to a number of existing charities. He supported all kinds of causes and continues to do so because he wants to serve the community and help Hawaii in progressing and developing in the future.