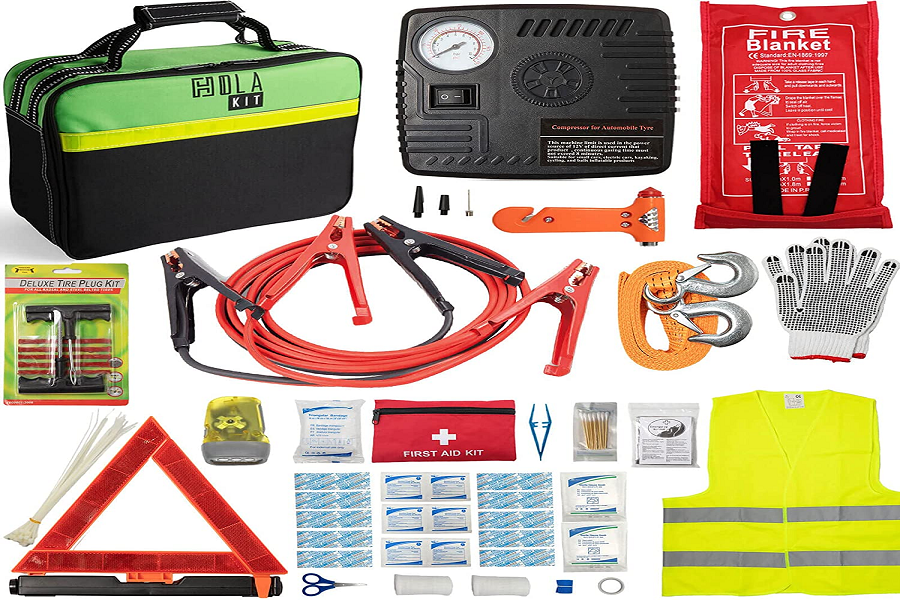 Car Safety Kit Essentials for Long Journeys
Nearly 80 percent of adults plan to take a road trip this summer. With so many people hitting the road, it's vital to have everything you need.
Wouldn't you feel more comfortable navigating the road if you felt you had everything you needed during your journey? Even though you're going on a solo getaway this doesn't mean you can't make sure you're prepared for any eventuality.
Car safety kit essentials for long journeys are what you need to be looking for, and here is everything you need to know about them.
What's in Your Car Safety Kit?
Road trips are a great way to see the country and spend time with family and friends. But, before you hit the open road, it's important to make sure your car is in good working order and that you have a safety kit on hand.
Car safety kits should include a first-aid kit, flares or reflective triangles, jumper cables, a flashlight, and a bag of sand or cat litter (for traction if you get stuck in the snow). It would help if you also had a plan in place in case of an emergency.
Make sure everyone in your party knows where the safety kit is located and how to use the items in it.
Spare Tires and Changing Tools
Before undertaking any long journey by car, we need to check the vehicle's tires. Inflate all tires and have enough tread depth. It is also a good idea to bring along a spare tire, in case.
If a tire needs changing while on the road, it is important to know how to do it.
First, we should park in a safe place, out of the way of traffic. Then, the wheel should be loosened with a wrench before removing. The spare tire can then be put in place and tightened.
Jumper Cables and Roadside Assistance
Jumper cables and roadside assistance can be a lifesaver if your car breaks down. It is used when the battery of our car dies down. We can get some power for our car batteries from other passing vehicles if we have a jumper cable.
There are businesses that offer auto transport services for cars that are stranded. You can click here to know more about their services.
Keeping Your Car in a Good Condition
If you're planning on going on a long journey, it's important to make sure your car is in good condition. This means maintaining your car and checking that everything is in working order.
Check out shops that are selling car safety emergency kits to know more about the things that you should have in your car.
Prepare Your Car for All Your Travels
If you're planning a long car journey, make sure you have a car safety kit with all the essentials. Include items like a first-aid kit, jumper cables, flares, and a flashlight. Having a safety kit will give you peace of mind on the road.
If you enjoyed this article, check out our other great content.