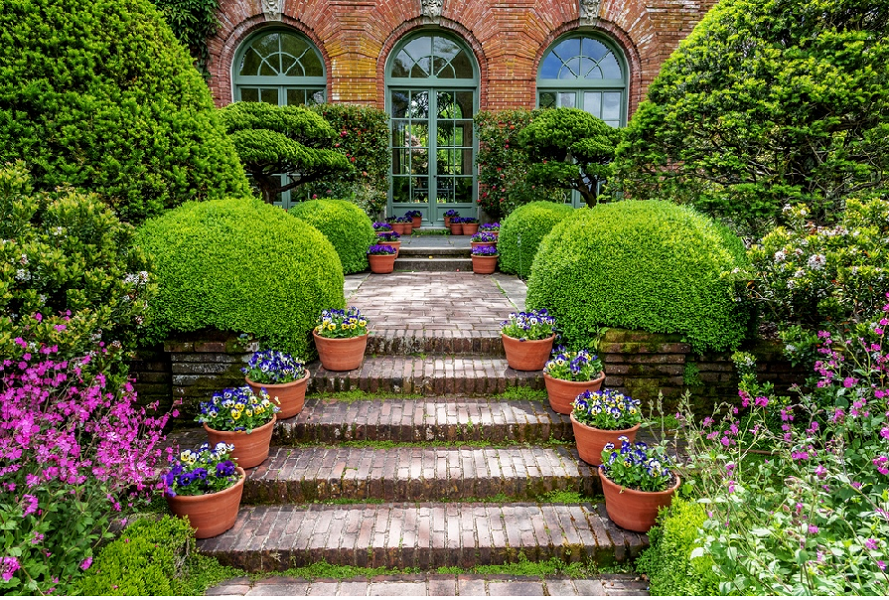 Affordable Renovation Projects To Improve Your Garden This Summer
As we move closer to the summer months, we can begin to make plans for property renovations and redesigns that can only take place during the warm, reliable weather. This means that, with the chill winds and persistent rain, homeowners can get outside their homes and begin working on projects that would otherwise have been impossible during winter.
Garden spaces are one such project to undertake. And, after an extended period of cold weather, especially in the UK, they are likely to require a significant amount of upkeep too, cutting back the plants that have overgrown and addressing those items that have blown away. While you're out there in the sun, there are a number of affordable renovation projects that you can add to your list, all of which will brighten and improve your garden this summer.
Rise Up
Garden spaces are too often designed without vertical consideration. Flower beds and lawns are kept neat but, ultimately flat, and this prevents a garden from ever feeling cosy. It also leaves your home and natural space without much protection from the weather too.
Gather your pots and shelves, as well as bushes and trees, and begin to build vertically in your outdoor space. This simple consideration will increase the amount of growing space and help your garden space to feel far more prosperous and potentially vibrant.
Rethink Your Shed
Dusting off your old shed and clearing it of long-forgotten sports gear is a great way to begin getting more out of your garden. This is because it opens the door for a new outbuilding, one that isn't solely confined to storage but one that can host gatherings, become a summer respite, or even the headquarters of a new project. There are a number of options for garden outbuildings, including decadent log cabins for those wanting to indulge, and they are more affordable than ever before.
Add Colour
Garden spaces are often absent of colour and, aside from the flowers that bloom seasonally, homeowners steer their designs toward terracotta and stone aesthetics. This, however, need not be the case. With only a small amount of paint, flower pots, garden furniture, and even outbuildings can be given colourful brilliance, entirely changing how your garden space is presented.
Many designers are turning to the outdoor aesthetics of cultures like Mexico, those who pride themselves on stunning exteriors crafted from bold, eye-catching colours. However, we shouldn't forget that some colours, such as black, can be used to cleverly conceal certain elements of a garden too!
Upcycling Project
Taking something old and making it new is incredibly satisfying. Old pallets, for example, have become very popular as vertical garden planters, and hessian coffee bean sacks have become stylish containers for growing in too. Furniture that is not salvageable for use inside the home can be repurposed for your garden instead!
The opportunities for free or low-cost materials are everywhere and, with a little creative thinking, you are likely to soon find yourself inundated with new potential garden features.