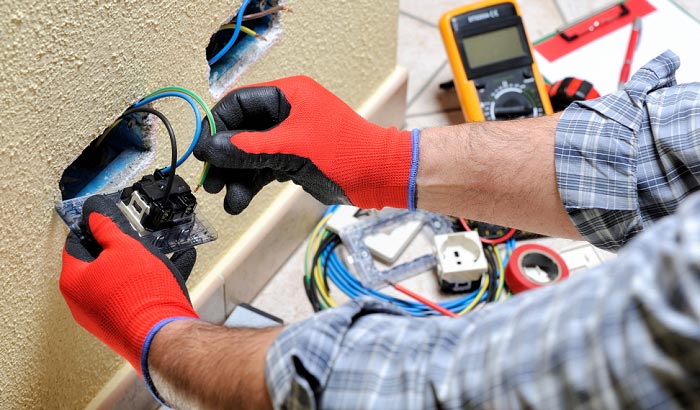 8 Tips When Hiring An Electrician
Hiring an electrician Leesburg VA isn't as easy as choosing the first company you see advertising the cheapest services in the area. Electrical work no matter how small is a serious task that should only be done by a trained, qualified, and licensed individual. If the job is left to just anyone, the results can be damaging and downright disastrous.
If you are planning to hire an electrician for a job, take the time to read through and consider the following tips:
Tip 1: Research The Cost
A great way to know if an electrician is overcharging you for their services is to do some research. Of course, the cost of each project may differ depending on the materials and labor needed, but the quoted price should never be too low or too high than what you've seen during your own research.
Tip 2: Ask Friends And Family For Recommendations
Narrow down the list of potential electricians by asking for personal recommendations. Friends and family who have worked with a credible electrician in the past will be glad to share their experiences with you.
Tip 3: Consult With Several Companies
Don't take the first bid. Get at bids from at least three different electricians so that you can compare and contrast the prices and services they offer. There are cases where companies lower their initial bid when they find out clients are considering other electricians, this tip can help you save some money.
Tip 4: Request For A Final Estimate When Possible
Many homeowners often choose the lowest price but don't fall for that trick. There are many times where the cheapest bid does not include a long list of additional charges. Avoid this by asking for a final estimate, having this document will help you when the bill arrives and a serious price discrepancy has occurred.
Tip 5: Read Reviews
The internet is a very useful tool today. Read up on all the potential electrician Leesburg VA companies to see which one has the best reviews from real customers.
Tip 6: Ask For References
Now that you have the top contenders for the job, ask the electrician for references. Not everything we see and read online is correct. Sometimes it is worth it to double-check with real references to be sure about the company you are about to hire.
Tip 7: Licenses And Insurance
Work with professionals who are properly licensed within the state. Also, ask about the company's insurance policy so that in case an accident occurs in your home, you will not be held liable in court.
Tip 8: Permits
A big advantage of working with local licensed professionals are their connections. Sometimes electrical work requires local permits before the project can start. Hiring the right company with established practice in the area can help you secure the proper permits without much hassle.
Take the hiring process seriously and avoid rushing to hire just any electrician. Taking time to research and vet the electrician ensures that the work done on your home is high-quality, dependable, and most of all safe.
If you need an electrician Leesburg VA, contact us at Cedar Electrical Services today. We will make sure your electrical circuit at home or office is safe and in optimal condition.