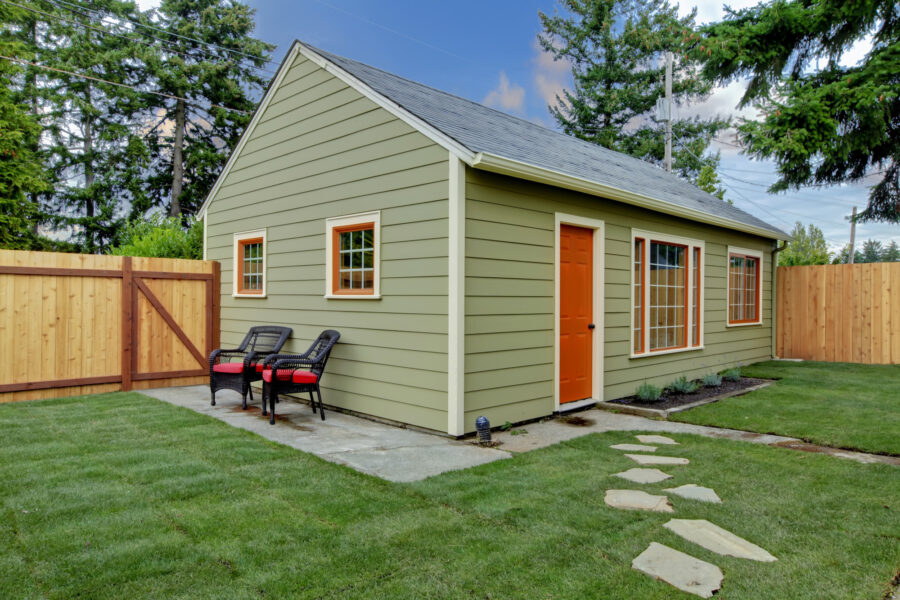 8 Tips on Choosing ADU Contractors for Homeowners
Your in-laws are moving in to help with the kids, but where will they live? For many families, building an ADU can be a fantastic solution.
ADU stands for an accessory dwelling unit and is usually a standalone unit, separate from your main home. It's ideal for grandparents or guests since it allows everyone more privacy.
But before building your ADU, you need to find a contractor for the job. Choosing ADU contractors can be a big task since there are so many out there!
To get started, keep reading to find eight helpful tips for choosing an ADU contractor for your next project.
1. Ask Friends and Family for Recommendations
When thinking about options for ADU contractors, getting personal recommendations from a neighbor, colleague, or relative is a great starting point. Many of us have built ADUs, so it makes sense to start with people you know, as they're sure to give you a recommendation you can trust.
A Google search can help as well, but keep in mind that the first or second contractor on your search results isn't necessarily the best—it just means they've invested heavily in SEO.
2. Read Online Reviews
By reading online reviews, you can learn more about what previous clients thought of each contractor. While all ADU builders will list testimonials on their website, you also want to look at third-party sites like Yelp or Google's reviews.
Pay close attention to what clients say about the company's professionalism, punctuality, customer service, and experience. While no business is likely to have perfect reviews, you can still gain useful insight to find out whether or not a contractor is right for you.
3. Check Their Contractor's License
An essential step before hiring is to always check for the company's contractor license, via the National Association of State Contractors Licensing Agencies. This will let you see if the company is operating legally and whether or not they've ever received violations.
Since your builder will be operating in and around your home, this is an essential safety step.
Be sure your contractor has all required insurance and contracting approval on both the state and local levels too. If you're in California, Actonadu.com is a good option.
4. Get a Written Estimate in Advance
You're sure to have a limited ADU construction budget, so price matters! To ensure you can maximize your budget, it's a good idea to get estimates from a few different companies before deciding who to hire.
Each business should give you a written (not verbal) estimate, with a line-by-line breakdown of all expenses. This will include things like materials cost, building permits, and labor costs.
If a contractor is not willing to give you a detailed, written estimate, then walk away. You also don't usually need to pay for an estimate either.
5. Check If Their Style and Technique Matches What You're Looking For
When building and designing an ADU, there are plenty of styles out there. So, to be sure you get what you want, take the time to see if a contractor's aesthetic matches yours.
You can do this by browsing their website for photos of their previous work. Or, if you can't find anything, reach out and ask if they'd be willing to share their portfolio.
Any legitimate business is always happy to share this with you.
6. Ask About the Company's Punctuality
You can't wait around for months for your new ADU to be ready, so we recommend asking your contractor about how soon they can start (and finish!) your project.
Also, ask them about their track record with punctuality—do they have a history of completing jobs on time? Some contractors can be as slow as molasses, so don't take the risk!
Of course, delays due to weather or materials are always possible, but most builders will put a buffer of a few days into their schedule to account for this.
7. Can They Design Your ADU?
Another key tip—not all contractors can both design and build your ADU, as some can only do the construction.
In that case, you'll need to hire an architect. Some people find it can be more convenient to work with an ADU contractor that can both design and build, but the choice is yours.
8. Trust Your Instinct
Our final tip–always trust your instinct! Hiring a contractor is a big expense, so you need to be sure you spend your money wisely.
If an offer seems too good to be true, it probably is. Or, if you're not sure you'd be able to work well with the company, it's best to walk away before spending any money.
This is also important since there are a lot of scammers out there, especially in the construction industry.
Choosing ADU Contractors Is Easy With This Guide
Once you're ready to get to work on your big project, choosing ADU contractors will be much easier with the help of this guide. Take your time to do plenty of research and you're sure to find the right builder for the job!
After you've found someone you like, both parties will sign a contract and then construction can begin. Before you know it, your beautiful new ADU will be ready for use!
Did you find this article helpful? If so, please read on to find more informative content.