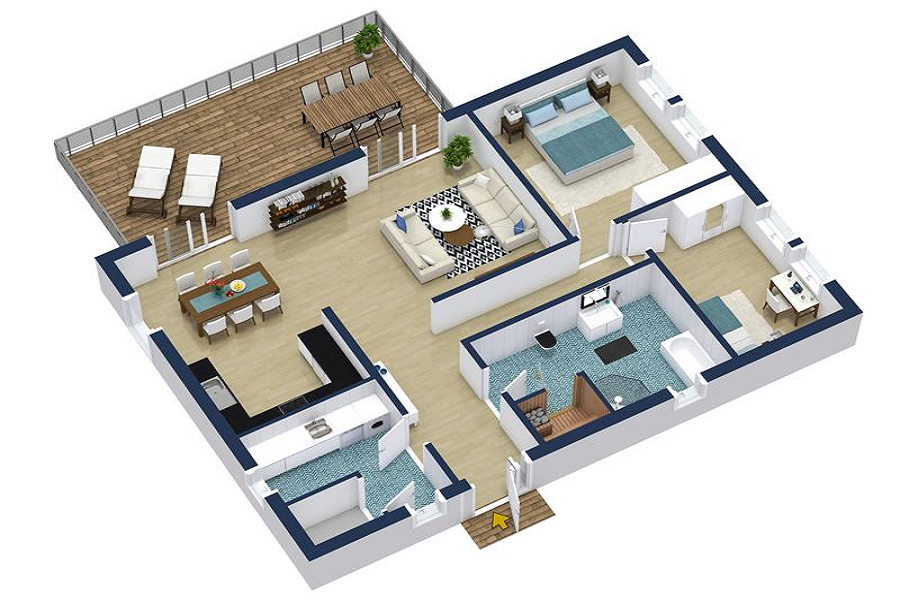 3 Ways to Make Modern House Floorplans Work for You
90% of homeowners say they'll remodel their house at some point, and almost 40% of them are remodeling in the next 2 years. So if you're already a homeowner, there may be big changes coming up!
Even if you're just designing a home to move into, it's important to get the floorplans right. For the best results possible, you want to pick something that's comfortable and modern. That way, if you want to sell in the future, your property won't look outdated.
Here are 3 ways you can make modern house floorplans work!
1. Go With Open Floorplans
Open floorplans will never go out of style, and they're one of the easiest floorplans to work with. After all, the only major work you have is to knock down all the walls!
You'll still have the same square footage, but it'll feel a lot bigger. Not only that, but it'll be brighter too, as it'll let in more light throughout your home.
You don't have to knock down every single wall either. Many homeowners opt for an L-shaped design that includes the dining room, living room, and kitchen lumped into one space.
2. Put Washers and Dryers Upstairs
Traditionally, washers and dryers went downstairs or in the basement. But this was because the plumbing wasn't so reliable.
Nowadays, we've got excellent plumbing, so why not make your floor plan work for you? By placing your washer and dryer upstairs next to your bedrooms, you'll have more space downstairs. And you won't have to go far to put clothes in the machines, then fold and put them away.
The only exception is if you live somewhere that's muddy or sandy. Or if your family leads an active lifestyle, this may not be a good idea either.
3. Avoid Placing the Dining and Family Rooms on the West
Many homeowners fail to consider how the sun moves throughout the day, so they end up placing rooms in not-so-ideal places. One of the biggest mistakes is placing the dining and family rooms on the west side of the house.
Most families spend lots of bonding time in these areas, so it's a real pain to have the setting sun pierce your eyes. And it's a shame to shut out natural sunlight if you need to draw the curtains early every afternoon. So choose the north or south for these rooms!
Even if you're looking at manufactured homes with premade modern home floorplans, you can pick ones that'll make dining at home a more pleasant experience.
Choose From the Best Modern House Floorplans
When renovating, making modern house floorplans work in your favor can make a huge difference. Make sure to consider outside elements and design your renovations accordingly. It'll improve your quality of life if you do!
And if you're ever stuck on a floorplan for your house, it can be worth your time to consult with an interior designer. They're sure to give you lots of helpful tips!
Explore more of our blog page if you want to read more about real estate and related topics.