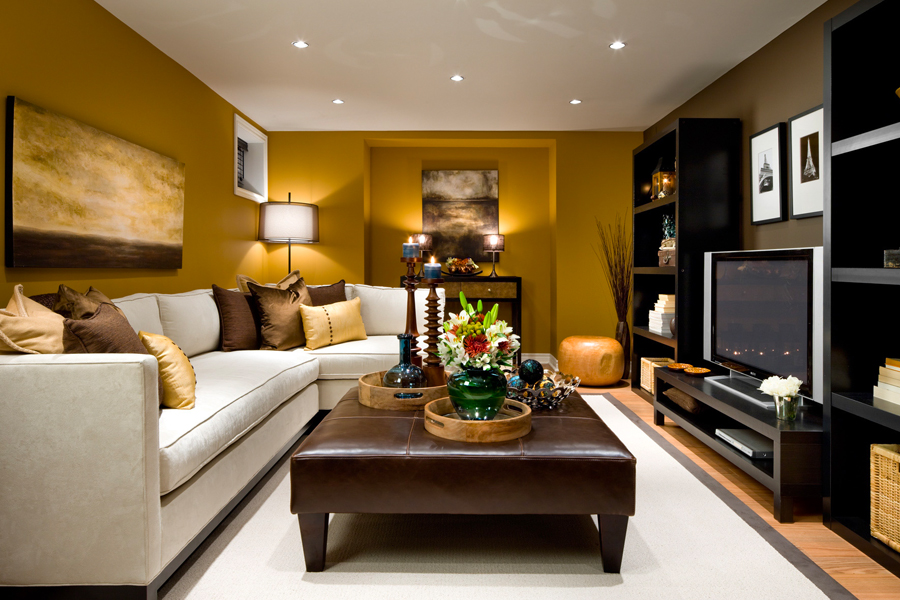 10 Living Room Design Ideas to Transform Your Home
The living room is the important point of the home. It is where you relax, socialize, and live. If your living space just isn't cutting it anymore, a few simple changes can turn your living space from bland to beautiful.
Keep reading for our top 10 living room design ideas.
1. Add in Some Art
Art is one of the easiest ways to transform the feel of a space. Not only does wall art add some interest to those blank walls, it is also a way to add some decor without taking up floor space. 
Pick some art that you enjoy that matches the overall vibe you are going for.
2. Upgrade Your TV
A TV is the centerpiece of most American living rooms. An old, ugly TV is sure to be noticed. 
Try upgrading your TV to something sleek and stylish, that will look great in your space. The Frame by Samsung is a great TV when in use, and when not in use turns into a beautiful piece of wall art, making it great for people who want to make the most of their living spaces.
3. Bring in a Fresh Rug
Rugs are an amazing way to refresh a living room. Soft, comfortable, and available in any variety of patterns and colors, rugs match any home decor style. Samad Rugs are a great place to get started. 
4. Upgrade Your Lighting
A dim living room is no fun. To turn things up a notch, bring in a few new lamps to help brighten up your space. 
To really change things up, consider adding some custom lighting strips, such as Philips Hue, for the perfect ambient light for any situation.
5. Add Fresh Plants
Plants are a fun and fresh way to bring life to a living room. There are plants available that can fit any lifestyle, from high-maintenance to low-maintenance. Plants not only bring in color, they can also freshen the air in your room.
6. Replace Your Blankets
That old paper-thin blanket you have on your sofa needs to go. Upgrading your blankets will make all your gatherings better- your guests will love having a soft blanket for movie night. They will help make your living room appear more put together and fresh.
7. Upgrade Your Throw Pillows
Throw pillows are another accent piece that is frequently overlooked. Though they are just a small detail, they are an opportunity to tie all the colors used in your decor together with your furniture, and at a minimal expense. Not only that, they add extra comfort and practicality to your living room seating.
8. Bring in Accent Mirrors
Mirrors are a brilliant living room design tool. They reflect light, making your space feel brighter and larger. They also offer an extra boost of decor, as frames come in all numbers of shapes, sizes, materials, and finishes.
9. Add a Bookshelf
A good bookshelf is more than just practical- they add an elegant statement piece to your home. Owning books adds some effortless refinement to any space. Books, small pieces of art, and collectibles all look great on a bookshelf.
10. Change Up Your Layout
If your living room still feels dull after these changes, it may be a good idea to change up the layout of your room. If you have large windows, try to keep your furniture open to them to usher in lots of natural light. Keep your furniture spaced out so your room doesn't feel congested.
What Living Room Design Ideas Will You Try?
If your living room needs a refresh, there's no better time to get started than the present! Simple changes like adding art and upgrading lamps can go a long way in the overall feel of your home. Now that you know all the different living room design ideas out there, it is your turn to try a few out!
For more great home tips, check out the rest of the blog.