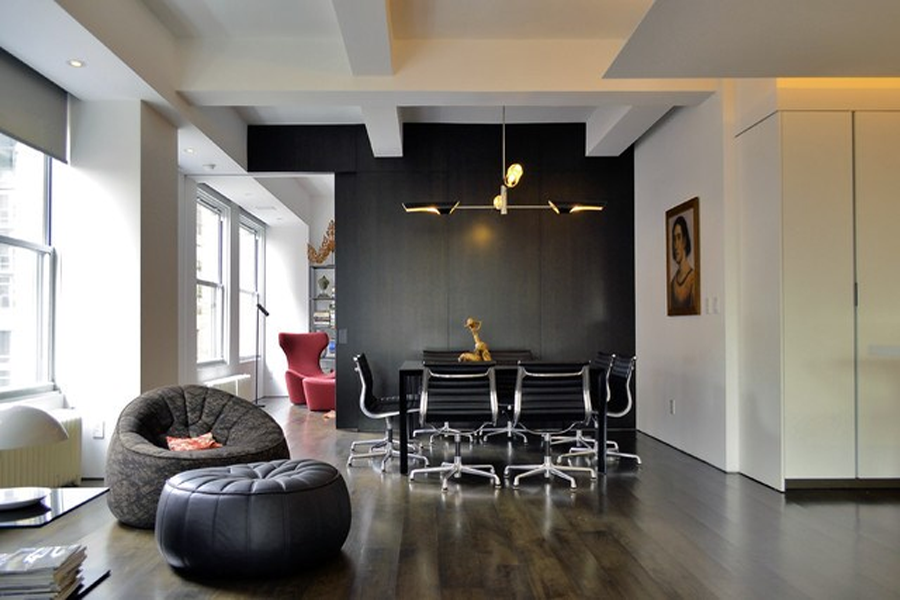 Why the Eames Office Chair Is the Best Choice For Your Home Office?
Office chairs, while it may not seem like it, are more than just a useful item within a workspace. This is something that has been well demonstrated in the history of furniture design. When Charles and Ray Eames unveiled their Aluminum Collection in 1958, they may not have imagined that their Eames Office Chair would mark such an influence that has been virtually evergreen for decades. In fact, the Aluminum Group is a collection that includes several desk chair models, such as the Eames Ribbed Management Chair, Eames Ribbed Executive Chair, Eames Softpad Management Chair, and the Eames Soft pad Executive Chair, among others.
These designs provide much more than functionality, as they are a symbol of modernity in the design world. An office that chooses these chairs demonstrates exquisite taste and suggests an understanding of what has been recognized as a masterpiece since its inception. Its creators have become legendary characters in this discipline thanks to these and other works that were profoundly revolutionary and set an amazing trend. An Eames Management Chair is made of cast aluminum, a material that was thought and strategically chosen to resist the stretched synthetic mesh that was used to flesh out the seats and backs. Before these models were released, nothing like it had been seen in terms of the design of desk chairs, and that made them become models of great inspiration for the creations that would come later.
Office chairs look pleasant in houses with co-working office-like spaces (using home as your office), after covid, everything changed and people are using Mesh Chair with Footrest at their homes.
The Original vs Replicas
The popularity of the Eames collection has produced a large replicas market, with varied end results. If you can find a high-end replica, you can generally get the benefits of great design and look for a fraction of the cost. For an Eames Office Chair replica, we like, check out Manhattan Home Design or Barcelona Designs.
You can also check about latest office chairs here – Chaises de jardin
The Perfect Chair Makes The Perfect Office
The added value in terms of aesthetics and style is a very significant advantage, considering that many people purchase this chair to put together their Home Office, and Mid-Century Modern is a style that is present in many houses and common areas. The collection itself, which has been in continuous production since then, has undergone some changes over time, as some details have been removed and others added, but essentially these are the emblematic designs that caused so much impact in their time. The collection of this pair of geniuses was so recognized that they were awarded the "ICFF Editors' Choice" award for being considered the best outdoor furniture since they were actually the product of a commission from Eero Saarinen and Alexander Girard, who needed a high-quality seat to be used outdoors.
The most recent reproductions of these chairs are made with first-class materials that provide great elegance and comfort. They include Italian Leather Upholstery and a flexible back that favors lumbar support. Its aluminum base makes it a firm piece that transmits solidity and resistance.