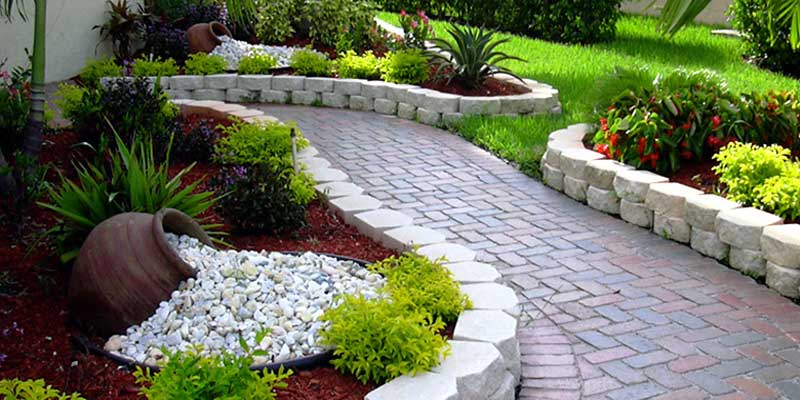 Top Landscaping Ideas for Your Front Yard
If you are someone who wants to make a good impression on visitors, then it is time to makeover your front yard. With a well-planned design, neat planting, and smart landscaping, you can create the best front yard. By landscaping your front yard, you can make your house very welcoming to your guests. A well-maintained front yard not only improves the value of your home but is also good for the environment. Read on to know about some of the landscaping ideas which can make your front yard beautiful?
To design a smart and good-looking front yard, symmetry is essential. If the structure is sound, rest everything will fall into place. An excellent place to start is with clearly defined beds, straight lines, and sturdy planting.To adds interest, divide the plants into pieces with gravel.
If the facing of your house is North, understand that your front yard may not get enough light. If your house faces east or west, it can receive intense sunlight for a portion of the day before receiving no sunlight for the rest. Consider the orientation of your house while choosing plants.
Make your yard appear attractive and brighter at night with the application of some creative lighting and landscaping ideas. Use different lighting techniques to make your front yard look spectacular.To draw attention to a few important components, such as plants or steps, soft, unobtrusive lighting that is strategically placed can be chosen. Understanding how to set landscape lighting allows you to draw attention to various textures and curves while also contributing to a finished appearance.
Knowing what plants would complement one another are the key to turning your front yard beautiful.
Think about using flowers of the same color but different in hue, as they can make your front yard look unique.
If yours is a white house, add some yellow and red tulips to your front yard to make it look stunning.
If you do not have any idea about landscaping hire landscape designers. Birch Mountain Earthworks is extremely popular in the US for landscape designers. Contact them to turn your front yard lovely in no time.
Do try the above ideas and your guests will love it!