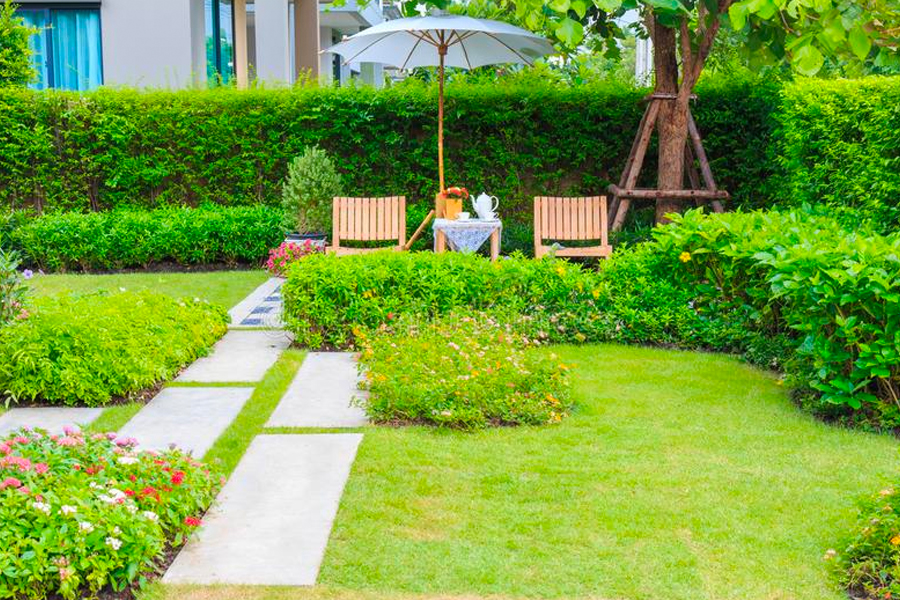 Top 5 Lawn Decoration Ideas to Consider
Did you know that houses with a good curb appeal can sell for 7% more than houses with bad curb appeal? Having a beautiful lawn can increase your house value, make your house easier to sell, and impress your neighbors.
While some people choose to spend tons of money on a swimming pool, outdoor kitchen, and patio, it's possible to improve your outdoor space without spending lots of money. 
Are you looking for lawn decoration ideas to improve the appearance of your house? If so, keep reading for five budget-friendly lawn decoration ideas.
1. Build Planters
Did you know that having a garden can reduce stress, improve your mood, and help you get exercise? There are many health benefits of gardening, but it can be difficult to manage a large garden with a busy schedule. 
If you want to improve your health and the appearance of your yard, consider building planters. You can build custom planters out of reclaimed wood, old metal, or plastic. 
Having planters in your yard will allow you to have a small-scale garden. Building planters is cheap, easy, and allows you to be creative.
2. Decorate With Garden Flags
Another one of the best lawn decor ideas is installing garden flags in your yard. You can find garden flags in different themes, shapes, sizes, colors, and styles. 
You can have different garden flags depending on the season or order custom flags. If you want to add garden flags to your lawn, you can shop garden flags here.
3. Add a Fire Pit
Do you love the idea of spending the summer around a fire pit with your family? If so, you should add a fire pit. While you can buy firepits at the store, you also can build one. 
You can build a fire pit out of brick, stone, or cement. If you have the materials, you can build a fire pit in your yard for free. You may want to invest in outdoor furniture to create a relaxing space.
4. Create a Space for Birds
If you want to create a relaxing backyard, you should consider adding space for birds. You can add a birdhouse, bird feeders, and a birdbath to create a bird oasis. 
You can get creative and build your birdhouse and feeders or buy them from the store. You also can add a hummingbird feeder or butterfly feeder.
5. Install Outdoor Lighting
Installing outdoor lighting in your yard is a great way to improve the appearance of the space, prevent falls, and increase security. 
Some of the best outdoor lighting options include path lights, fairy lights, and homemade lanterns. You can make outdoor lighting using mason jars, holiday lights, or old metal buckets. 
Are You Ready to Try These Lawn Decoration Ideas?
Decorating your lawn can increase your house value and improve the appearance of your home. Some of the best lawn decoration ideas include building planters, decorating with garden flags, and installing a fire pit. 
Did you enjoy reading this article on how to decorate your lawn on a budget? If so, check out the landscape category to learn more about lawn garden decor.