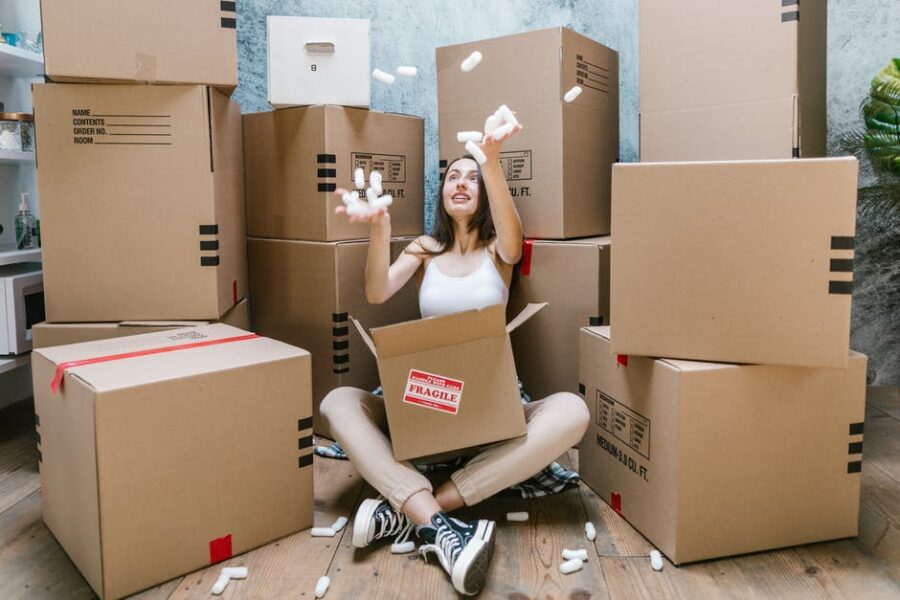 The Ultimate Moving Day Checklist for a Smooth Move
You're all done packing for moving day, so now what? Unfortunately, there are still a lot of steps to take after everything is packed up.
Moving day may seem intimidating, but it can be a smooth process as long as you are properly prepared.
Check out this moving day checklist to help you as you prepare to move house.
Moving Day Checklist
Refer to this guide before any big move. If you are still searching for the perfect place to live, then take a look at these listings (who says you can't have your dream home in Hawaii).
Here are our moving day tips and tricks to help you prepare for your move.
Before the Movers Arrive
A lot of the hard work begins before the movers even arrive on your doorstep. This is what you need to consider before meeting the movers.
Pack up last-minute belongings

. You'll likely have a few items left in the bathroom, bedroom, and kitchen to pack up.

Protect your floors and walls. 

In order to prevent damage while moving out, you'll want to

cover the floors

and walls with a tarp or other protective material.
If you want a few tips, check out our recent blog post on things you should do while moving.
While the Movers Are There
Once the movers arrive, things may seem to happen very quickly. This is how to navigate this process.
Introduce yourself to the movers. 

It is important to be kind and friendly to your movers. They are transporting your most precious belongings, after all.

Confirm technical details. 

Make sure your movers have the correct address of your new home. This is also a good time to make sure everything is signed and the moving paperwork is correct.

Stay out of the way. 

Supervising is okay, but make sure you aren't preventing the movers from doing their job.
Right Before You Leave
There are a few things you should do right before leaving your home for the last time.
Do a final sweep. 

Make sure you haven't left any important belongings behind.

Make sure the property is safe. 

You will want to ensure that your old home is clean and safe for the new occupants to enter.
Unloading at Your New Home
Congratulations, you've made it home! This is what you'll need to do before starting your new journey in your new house.
Do a quick walk-through. 

Make sure everything is working in your new home. Flip on the lights and test the appliances.

Give your movers a tour. 

Let your movers know which room is which and where to unload your belongings.

Tip your movers. 

Your movers have worked hard all day.

Giving them a tip

is customary and welcomed.
Simplifying the Moving Process
If you follow the steps on our moving day checklist, then the moving process should be as stress-free and simple as possible.
If you found this post helpful, then check out our 'moving' category for more informative articles.