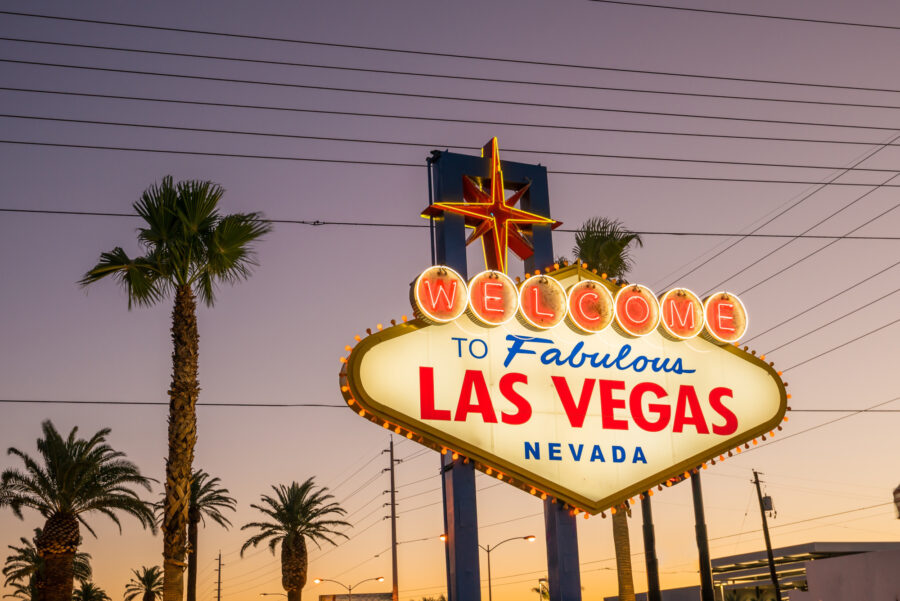 Starting Your New Vegas Life: Buying a House in Las Vegas
Did you know the average person moves over ten times during their lifetime? That's a lot of moving from place to place. However, when the time to move on to a new adventure and more opportunity comes, you have to heed the call.
There are few places in the world more adventurous to move to than Las Vegas. If you're excited about starting a new life somewhere off of the Las Vegas strip, there is a lot you'll want to learn about first.
Buying a house in Las Vegas can come with a few challenges, but if you get to know the process ahead of time you can set yourself up for success. 
What should you know about Las Vegas real estate before diving in? Read on and we'll walk you through what you need to know.
Start With a Proper Plan
We know that you're excited to hop into the Las Vegas real estate market and see all it has to offer. However, you don't want to make the mistake of allowing this excitement to inhibit a smart sense of planning. 
You don't want to fall in love with a house it turns out you can't afford, or get confused and lost in picking between a few properties that have different advantages and disadvantages. The time you spend waffling later can mean losing a house to someone else or a number of other less than ideal scenarios. 
You don't want to waste the time of your real estate agent either, and you definitely don't want to waste your own time during this often-already-stressful period. 
You should do a few things ahead of time to ensure you don't end up in this kind of situation. First, you should make a list of priorities when it comes to your hopes for your future housing.
How many bedrooms would be ideal, and bathrooms? What size yard? What schools are around? How close to public transit? 
So on, and so forth. You might be surprised that you have strong feelings about a large number of factors as it pertains to your new home.
Once you've listed out everything you might have a desire for, get to work ranking them. The time will come when you need to make some tough decisions, and it's the best time to determine what is most important to you ahead of time. 
In addition, you'll also want to put together a realistic budget ahead of time. There's no point in falling in love with any Las Vegas homes that you will not be able to actually afford. Getting real with your financial constraints upfront will save you from time lost and heartbreak later. 
Get a Great Real Estate Agent
Going to the housing market of a city you've never spent time in can come with a huge learning curve. Las Vegas is one of the most famous cities on the planet, and that means navigating the housing market there might not be as simple as it was back home.
Having an experienced professional at your side as you go through the process can help you to find a home that meets your specifications much easier.
A real estate agent won't just hurdle through hoops to get you the perfect home, they will also ensure all your paperwork is completed, negotiate on your behalf, and be around to answer any questions you might have. 
If they've worked in Las Vegas for a long time, they also likely have a direct line to some of the best homes. Many real estate agents have a roster of amazing homes that you can look at, helping to create the most efficient version of a house hunt you could hope for.
You can look at places like Lasvegashomesbyleslie.com to get a sense of what you can expect when working with such a professional. 
Best Area in Las Vegas to Buy a House
Las Vegas isn't all The Strip, of course, and if you're hoping to make the famed desert city your new home, you'll want to get familiar with all Vegas has to offer.
Each neighborhood in Vegas has its own distinctive spirit and vibe and getting to know these neighborhoods can help you better establish where you might want to live.
North Las Vegas, for example, is a neighborhood that is a good bit quieter than living near the Strip. It boasts more families, educational opportunities, and lower costs. At the same time, it's a short drive away from all the nightlife opportunities that Vegas has to offer, so it can provide a best of both worlds scenario.
Summerlin, as well, is a quiet alternative to the Strip lifestyle. Summerlin is a master-planned community and one of the highest-rated in the whole country. This neighborhood was planned out ahead of time by some of the nation's top builders, so you expect a delectable living experience if you choose to settle here.
There are plenty of dining and shopping experiences to keep you busy when you're not busy enjoying your new home. 
Henderson, as well, is a neighborhood worth looking into. It's one of the safest and most livable neighborhoods in all of Las Vegas, and it can be quite affordable as well depending on what you're looking for.
These neighborhoods and more are well worth exploring when looking for where to settle within the Vegas city limits.
Buying a House in Las Vegas
If you're looking to make a big life change and move to one of the most exciting cities around, the above information is for you. Buying a house in Las Vegas is a real milestone in anyone's life, and the info above can help ensure you approach the process in a smart way.
Need more real estate advice? Keep scrolling our blog for more.