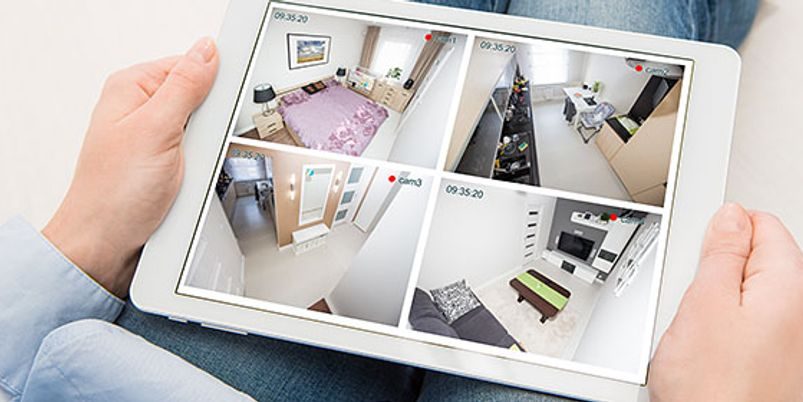 Secure Your Most Loved Place with Smart Solutions
Your home needs to be secured in the right way so that you can carry on with your office or enjoy a vacation in a stress-free way. Though we take home to be the most secured place, it is vulnerable at some points of time. Especially when you leave your young boy or girl alone at home or you have an aged person at home, there are greater chances of your home being under attack. The kids might forget the rules about staying at home alone and leave the door open unwillingly. The unwanted people can arrive in the guise of some professionals and the old persons in home might feel compelled to open the doors. The worst situation arrives when someone pricks your door silently and the safe roof over your head remains no longer safe. But we cannot let any unwanted outsider hamper our peace in home and make it a vulnerable place.
Our life is being driven by advanced technology and that technology can be our resort to ensure home safety. We all have learnt about smart home security systems which help to identify and raise alarm on suspicious activity. But every home is different and their requirement for security systems is also different. That is where www.tutumhome.store comes in. Tutum Home is ensuring high end secured living with their security package and plans. They have something for every home or business establishments. Their systems have some unique features which ensure the security of any home or apartment.
The basic protection
This firm is offering a Home Starter Package which is suitable for homes or apartment with 2 or 3 bedrooms. This package is perfect for home in need of basic protection. The package comes with 2 motion sensors, 2 window or door contacts and 1 control panel. The system can be controlled not only from the Control Panel but also remotely from PC, smartphone or tablet. The door or window contact is useful in making sure that the door is properly locked whenever you leave home. The two motion sensors detect any suspicious activity and sends out notification in real time.
Upgrade to a smarter home
The Automation Package is an upgradation of the earlier one. It includes 1 smart thermostat, 1 smart bulb and 3 smart plugs along with 1 control panel, 2 motion sensors and 2 door/window contacts. This package helps to make a home more energy efficient and safe. Now you are capable of adjusting your heating or light remotely with your PC, tablet or smartphone. The facilities of basic protection like notification for unwanted activity and detecting open doors are also there. This package helps one to ensure home safety in a smarter way.
Keep eyes on your home
Want to keep an eye on the activities going in or around home? The surveillance package is the one you need. This package provides you with 2 motion sensors, 2 door / window contacts, a control panel and 2 wireless outdoor cameras. The system can be controlled remotely and also with the control panel. The cameras are specially designed for outdoor usage and these will enable you to keep an eye on your home from anywhere.
With any of these packages you will get a doorbell with camera to see who's at the door. The systems can be easily installed at home or they will send help for this process. They charge an amount for monthly monitoring and there is no long time contract or hidden conditions. Make your home a safe place with smart technologies in an affordable price.
Securing home now is easier thanks to the advanced technological products that give us some of the most useful home security systems. Choose the right system as per your need and stay free of stress. It is equally important to choose the right place to buy these products. Before making any purchase you must gain a fair idea of the functionality and benefits of the products. And after getting ensured that these will help you secure your home, you can make the shopping. Install the right home security systems and enjoy a stress-free life inside and outside of your home.