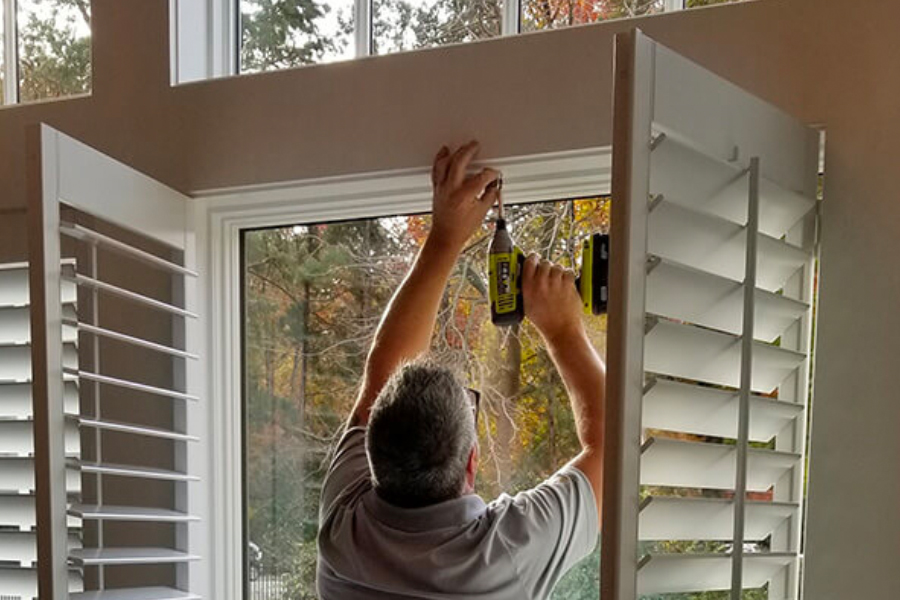 Reasons for window shutters installation
Window shutters are incredibly versatile, and depending on how and where they are used, they can appear modern, transitional, or classic. Real wood and hybrid shutters, as well as UV-resistant Polydatin shutters that are guaranteed to withstand excessive heat, humidity, and high-traffic areas, are the ultimate multitasking window-treatment types.
Matching Shutters to Any Decor:
You'll discover the perfect window shutters to fit your décor, whether it's contemporary, Art Deco, or a 1950s ranch, thanks to a broad selection of stain and paint options in white, grey, taupe, brown, and black.
You Can Design Your Looks:
With shutters, you may get a range of styles by using varying louver sizes. Smaller louvers are frequently better for smaller windows and look more conventional, but larger louvers are better for larger windows and provide more view-through and a sleeker aesthetic.
You Have the Ability to Choose What Is Best For You:
The wide selection of window shutters materials available, including hardwood, composite, and UV-resistant Polydatin compound, makes it simple to select the style and function that works best for your home. In humid environments (bathrooms, kitchens, or beachy regions), a Palm Beach Polydatin shutter that is waterproof, soap-safe, and will not warp is a good option.
Shutters Are Not Harmful to Children or Pets:
Shutters are a terrific alternative for children's rooms because they are cordless, and they are also safe for pets. Palm Beach Polysatin shutters, in particular, are strong enough to withstand hours of play and are simple to clean with a light vacuum or a moist cloth.
You Have the Option to Select Your Level of Privacy:
Different levels of privacy can be created inside a single shutter panel. In this case, the upper part of the shutter remains open to allow in natural light while the lower half closes to provide privacy, making shutters an excellent choice for bathrooms and bedrooms.
They are ideal for curved windows:
Shutters are ideal for odd-shaped windows (from arches and angles to hexagons). Custom shutters can be made to accommodate practically any size or shape of the window.
Shutters can increase the resale value of a home:
Custom wood shutters in rich tones have the appearance of custom cabinetry for your windows. (Did you know that great window treatments, such as shutters, can raise the resale value of your home?) They are also extremely robust and energy efficient.
They work well with sliding or French doors:
Window treatments for doors might be tough to choose, but shutters provide numerous opportunities to make a statement with ordinary sliding or French doors. The Bi-Fold Track System, which allows the panels to fold like a fan when opened, and the Bypass Track System, which allows the shutters to glide past each other to provide a complete view, are two operating systems that work well for these types of treatments.
They shield you from harmful UV rays:
When the louvers are closed, shutters protect furniture, carpets, and artwork from fading by blocking out 99% of damaging UV rays. Shutters also provide sound absorption as an extra benefit.