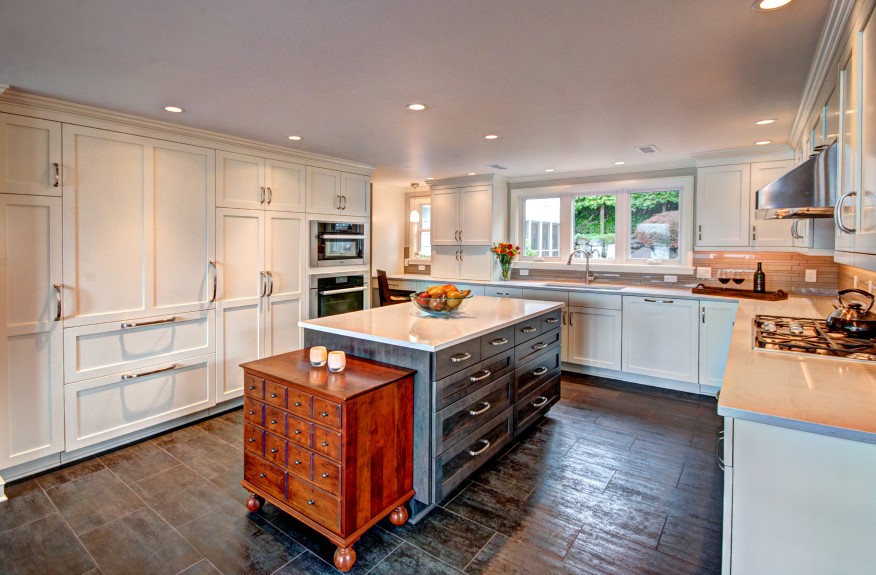 Modern Home Remodeling Ideas For Historic Homes In Oklahoma City
Home improvements and remodeling is a great way to invest in your Oklahoma real-estate to increase the overall value tremendously. Upgrading old and outdated spaces will give off a new fresh feel in your home, as well. Whether you are looking to sell your home or merely want to modernize it for yourself, here is an excellent list of remodeling ideas that you should consider during the planning and budgeting phase.
Consider Front Door Replacement
If your current front door is worn down, old, or just not a good fit for the overall first impression you want to display, then replacing your entry door should be on your remodeling task list. A beautiful front door is a perfect way to transition into your home and delivers a welcoming sense.
Install A Walk-In Shower
Not only is a walk-in shower incredibly luxurious, but it is also practical. With no glass to clean, you can knock off quite a bit of time and hassle of having to maintain that. Also, you will be able to have much more space to move around or bring a wheelchair in if needed.
Install Pull Out Cabinets
Typical cabinets do not pull out, meaning the space you see is what you have to work with to store your things. By upgrading to pull out cabinets instead, you will be able to gain much more storage space and organization. The more space you have, the less countertop clutter.
Build A Bar Deck
If you already have a beautiful deck, consider adding a granite bar table and chairs. This not only looks modern and well thought out, but it will also be an excellent idea for hosting parties or having a few friends over. This will most certainly impress your guests.
Upgrade Lighting
If you have old lighting and lighting fixtures, then now would be a perfect time to consider upgrading them. You can find tons of lighting designs that will fit the look you are going for precisely. For lighting, try going with an energy-saving solution, such as LED. They are a bit costly upfront, but this route will save you money in the long run.
Bedroom Balcony
Building a master bedroom balcony is the ideal way to improve your home quality as well as offer enhanced enjoyment. Imagine waking up in the morning and stepping out on your balcony with a hot coffee, and taking in the fresh Oklahoma air. There is no doubt that this remodeling idea would be an incredible privilege to gain
If you are currently in the process of remodeling your home, chances are you already planned out and know exactly what you want the outcome to be. On the other hand, if you are thinking about remodeling your modern home, then it could look like an overwhelming and expensive project. If your budget is not high enough to do the above remodeling ideas, then stick to some smaller things, like replacing your kitchen countertops. Even the smallest of upgrades will add value and modernize your home.