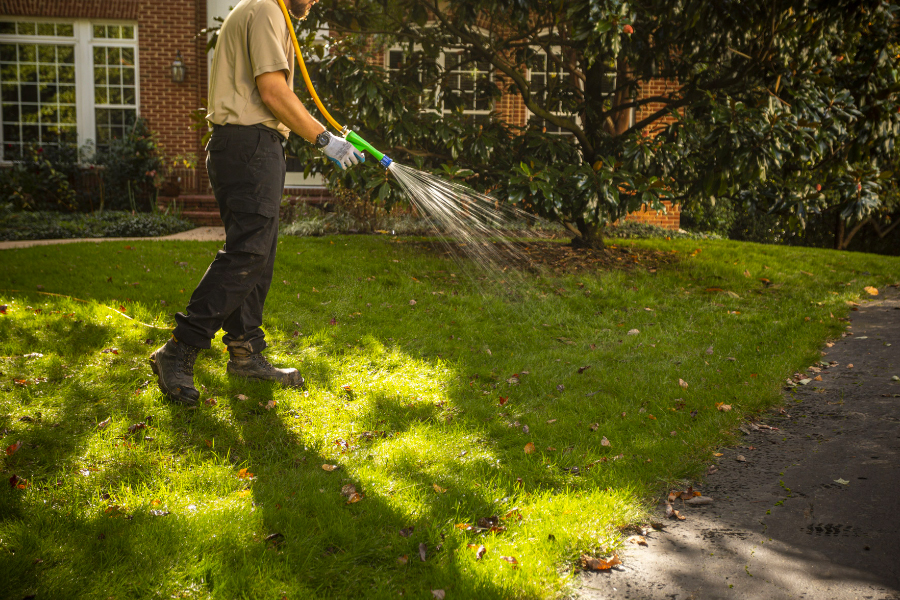 Lawn Care vs. Landscaping: Is There a Difference?
In 2022, there has been 5.5% more landscaping businesses in the United States than there were in 2021. Most homeowners invest a decent amount of money into their yards. From the cost of lawn mowers to landscaping supplements, well-maintained yards cost a ton of money. It's crucial to optimize the value of your yard.
Lawn care and landscaping go hand-in-hand unless you separate their meanings and functions. If you are an individual looking to begin caring for your lawn, you may struggle to pinpoint when lawn care ends and landscaping begins. With these terms interchangeable in many senses, it can be baffling to start.
Read on to learn more about the differences between landscaping and lawn care.
Comparison Between Lawn Care and Landscaping
Lawn care is lawn maintenance that involves mowing, watering, and fertilizing. Landscaping is the design and installation of a wide range of features, including plants, trees, and hardscaping such as patios and walkways. While lawn care is vital to the health of your lawn, landscaping can add curb appeal and value to your home.
Landscaping can be much more expensive than lawn care, as it requires more time and materials. Lawn care is a seasonal service, while landscaping is often a year-round commitment.
How Can Lawn Care Benefit Your Home?
A well-kept lawn can help increase your home's value. But even if you're not planning on selling anytime soon, a healthy lawn can still be a source of enjoyment for you and your family. It's a great place for kids to play and for adults to relax.
A lawn care service helps to protect your home from soil erosion and a healthy lawn can act as a natural filter for rainwater runoff. In addition, lawn care can help to reduce noise pollution and provide a natural cooling effect for your home.
How Can Landscaping Benefit Your Home?
If you have a large yard, landscaping can help you make the most of it. If you have a small yard, landscaping can help you maximize your space. No matter what size yard you have, landscaping can help you create a beautiful and functional outdoor space.
A well-landscaped home can make your property look more inviting and welcoming. In addition to improving the appearance of your home, landscaping can also provide many functional benefits. For example, well-placed trees can provide shade and help lower your energy bills in the summer.
When to Hire a Lawn Care Specialist vs a Landscaper?
A lawn care specialist will usually have more experience with watering, fertilizing, and mowing lawns. They may also be able to offer other services such as aeration and de-thatching.
A landscaper will usually have more experience with design, planting, and caring for different types of plants. They may also be able to offer services such as tree trimming and the installation of irrigation systems. Understand their differences and know what you need first before hiring a lawn care or landscape service.
Keep Your Backyard Clean and Green!
Lawn care and landscaping may seem like the same thing but there is a big difference between the two services. Lawn care is focused on the maintenance of your lawn, while landscaping is focused on the design and installation of hardscaping features. If you need some help getting started, reach out to a local lawn care or landscaping company for a consultation.
Neither is more important than the other, but both are necessary to have a beautiful and well-kept yard. If you find this article helpful, browse this site and read our other blogs today!