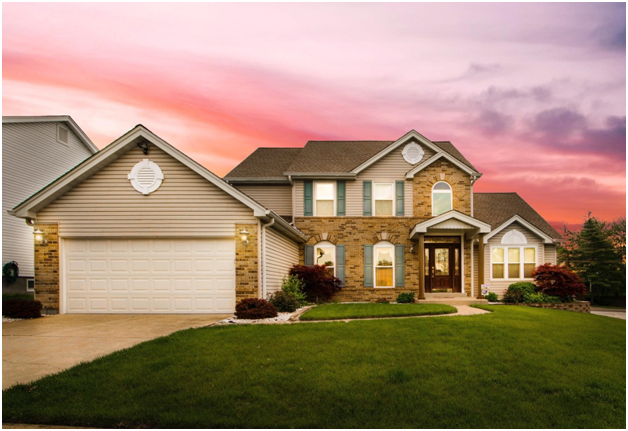 Improve Home Value With These 6 Simple Home Improvement Tips
Many homeowners believe that home value will continue to rise over the next ten years. However, it is essential to understand that many factors can tell much a house is worth. The condition of your house, your home's location, the real estate market, and other things can affect the actual price of your home. If you aim to increase your home value this year, you can choose among the many home improvement projects to achieve your goal.
Increasing your home value helps you sell it for top dollar. It can also help boost your home equity. Here are a few home improvement tips for raising your home value in no time.
First, Think About Your Budget
Money is one factor that can affect your home improvement plans. We aim to get the highest ROI out of the projects, but budgeting comes first. You can use some of your savings to finance home improvements, or you can choose one of the many Mortgage Loans San Antonio, TX that allows you to refinance and tap on your equity. This way, you can cash out and use the funds for improving your home.
Prettify Your Lawn/Yard
One of the first things that matter is your home's exterior. Making your home looking great from across the street can already add value to your home. You can do this by regular trimming and mowing of your lawn and having cheap but professional landscaping people work on your landscape.
Turn To Energy Efficient Lights And Appliances
Appliances lose their efficiency as time goes by. Replacing your old ones with energy-efficient appliances can help minimize energy consumption, thus saving you money and increasing efficiency. Make sure to look for the Energy Star label when shopping for new appliances. As for replacing light bulbs, choose LED or CFLs over incandescent ones.
Choose Hardwood Flooring
One of the things most homebuyers want when choosing a home is hardwood floors. These durable, stylish, and easy to maintain flooring are worth the upgrade as you can sell your home for top dollar with hardwood flooring. You get to choose among the many styles available, plus it comes in different price range, so you're sure to find one that will perfectly fit your budget.
Good Read: Pros and Cons of Hardwood Flooring
Add A Room To Increase Square Footage
More living space means a higher home value. You may not see it as seller, but adding a room can increase square footage, helping you add more money to your home. You can choose to add a room, finish up the basement, or even add a patio or deck. By adding additional living space, you're giving buyers more reason to buy your home instead of the others in the market with similar styles.
Enhance Your Home With Smart Home Technologies
Smart Homes are increasing in popularity, are among the list of most in-demand homes this year. You can make your home smarter by adding smart technologies like security cameras, smart lighting, and thermostats. A smart assistant can help you put your smart home technologies to work without you have to do it yourself.
Recommended Read: How to Make Your House a Smart Home
No matter the reason for improving your home, what matters is you get the most out of your cash by choosing home improvement projects with high ROI.