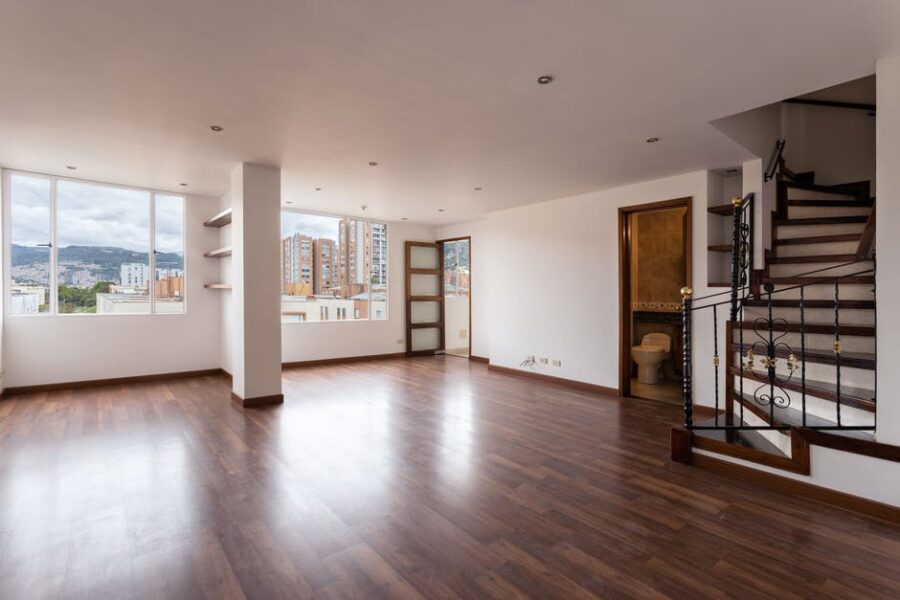 How to Make the Most of a Vacant House
What if you could make money from an unoccupied home? Believe it or not, the answer is yes, you can!
When homes become vacant, the owners lose out in more ways than one. Not only do they lose equity in the property, but they also pay taxes on it.
Also, many people prefer to stay in luxurious homes when they go away. If this applies to you, you don't want your money going to waste, financially speaking.
Follow this simple guide to learn how you can turn a vacant house into a money-making one.
Get Rid of the Clutter
First and foremost, you need to get rid of the clutter. You don't need to keep everything that you own. It's probably best if you get rid of as much as possible.
Not only will this make the house look better, but it will also make it easier to clean. Once you've gotten rid of the clutter, you can start to focus on making it look its best. This means cleaning the floors and generally just making them look presentable.
If you do this, you'll be able to rent out the house much more easily. This could be a new home office, a relaxed living room, or a bedroom retreat. Whatever it is, use the space to your advantage and make the most of it.
Bring in the Light
If the house is unoccupied and for sale, one way to make the most of a vacant home is to bring in the light. This means making sure all the curtains or blinds are open, all the lights are on, and any windows are clean.
This creates the illusion of a bright and airy space, even on dreary days. Moreover, it makes the home more inviting and appealing to potential buyers.
Create a Focal Point
When you walk into a room, your eye is naturally drawn to the most prominent feature. In most homes, the focal point is the fireplace, but in a vacant house, there may not be an obvious focal point. Creating a focal point will help define the space and make it feel more inviting.
To create a focal point, start by finding the most important feature in the room. It could be a large window, an architectural element, or a piece of furniture. Once you've identified the focal point, draw attention to it by surrounding it with smaller pieces or by adding a pop of color.
Add Some Life To Your Vacant House
To make the most out of a vacant house, start by doing a thorough clean of the property. This will make it more appealing to potential tenants and help you get top dollar for rent.
Next, consider what improvements can be made to the property to make it more desirable. Even small upgrades, like painting the walls or renovating the kitchen, can make a big difference.
Finally, make sure to market the property well. With a little effort, you can easily find the perfect tenants when you're selling your vacant home.
Incorporate the Empty House into Your Exercise Routine
If you have the keys and permission to enter the house, there are a few ways you can go about turning an empty home into part of your workout routine. If the house is on a quiet street, you could use it as a starting and ending point for a run or walk around the neighborhood.
Keep the door open and use furniture to create an obstacle course inside. Or, use the wide-open space to practice yoga, pilates, or other calisthenics.
An empty house can also be a great place to Workout with friends. Turn up the music and use the living room as a dance studio, or set up a makeshift gym in the basement. With a little imagination, an empty house can be the perfect place to get your fitness on.
Give Each Room a Defined Purpose
One way to make the most of a vacant house is to give each room a defined purpose. For example, one room could be designated as a home office, another as a playroom for the kids, and another as a guest room. This way, each room has a clear purpose and can be more efficiently used.
Additionally, rooms can be better organized and decorated to fit their purpose. For example, the guest room can be decorated more neatly and have a more welcoming atmosphere, while the playroom can be more fun and playful.
By giving each room a defined purpose, you can make better use of the space in your home and make it more enjoyable for everyone.
Make the Most of Outdoor Spaces
First, you can use the space to grow a garden. This can provide you with fresh fruits and vegetables, as well as beautify your property.
You can also use the space to host events such as parties or weddings. This can provide you with extra income, and you can also use it to build community relations. Finally, you can simply use the space to relax and enjoy the outdoors.
Staging a Vacant House With Furniture Can Make It More Appealing
When you are trying to sell a vacant house, you will want to make sure that you stage it well. This means that you will need to put some furniture in the house so that potential buyers can see how the space can be used. Use online listings and word-of-mouth to reach as many people as possible.
You should try to use furniture that is neutral in color and style so that it appeals to a wider range of people. You will also want to make sure that the furniture is arranged in a way that is pleasing to the eye and makes the most of the space in the house. 
Make the Most Out of Your Vacant Property
Use your vacant house as an opportunity to try new things and be more adventurous. Be open to change and new experiences. Embrace the freedom that comes with having a vacant house.
Use the time and space to reflect on what you want in life and what you need to do to get there. most importantly, have fun and enjoy the time you have to yourself.
If you enjoyed reading this article and are looking for more tips on how to make the most of a vacant house, check out our blog regularly for more!