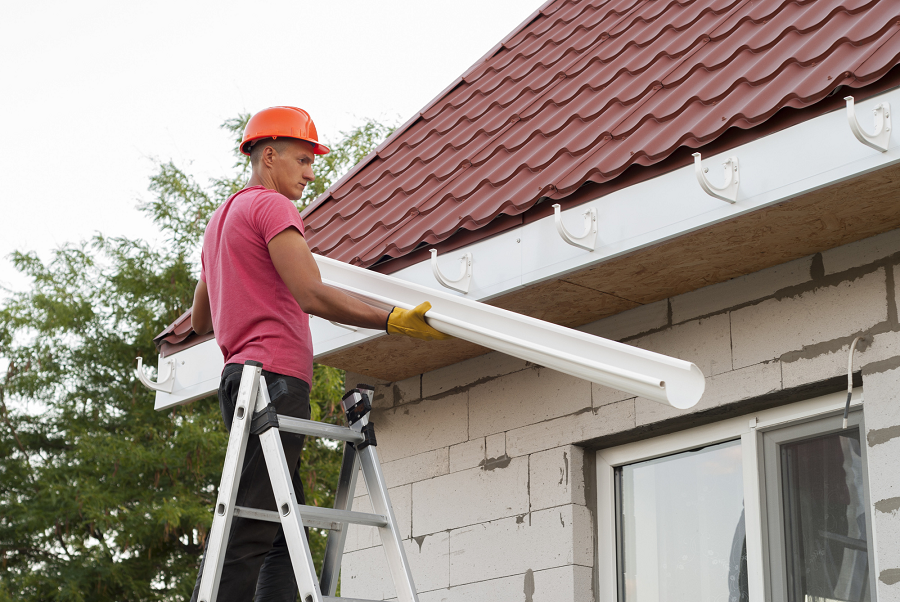 Different types of rain gutters to install in your homes
Rain gutters in your homes provide you a number of benefits along with protecting your house from water damage, drip edge flow and many more. No matter what type of rain gutter you choose whether it is custom or regular, the important consideration you should keep in mind is its drainage supporting quality. This is necessary because if the installed gutter supports your drainage system then it will allow a huge amount of water to pass and if it does not support your system then you are always going to face a number of problems like spills, water deposition, overflow from the roof and many more.
If you are also thinking to install such an additional system in your home then are several types of gutters that you can choose from.
Vinyl gutters
This new implementation in the market is experiencing a great hype among homeowners due to its cheap prices as well as easy to install property. These light weighted gutters are well capable of draining all your roof water without causing any problem as well as work efficiently just like other materials if installed properly. But if not installed properly then it can result in sagging, so to avoid such a situation well as for the better installation, it is important to hire a professional rain gutters contractor.
Aluminum Gutters
These gutters have several other benefits like they are rust proof, offer quick drainage and are lightweight. It also well capable in maintaining its integrity in extreme climates plus can be installed in any type of structure, no matter what type of paint you are using, it is well capable of holding paints for a long time. But the important consideration while installation and afterward is that don't put extra pressure on its surface because they are not too strong to bear great pressure.