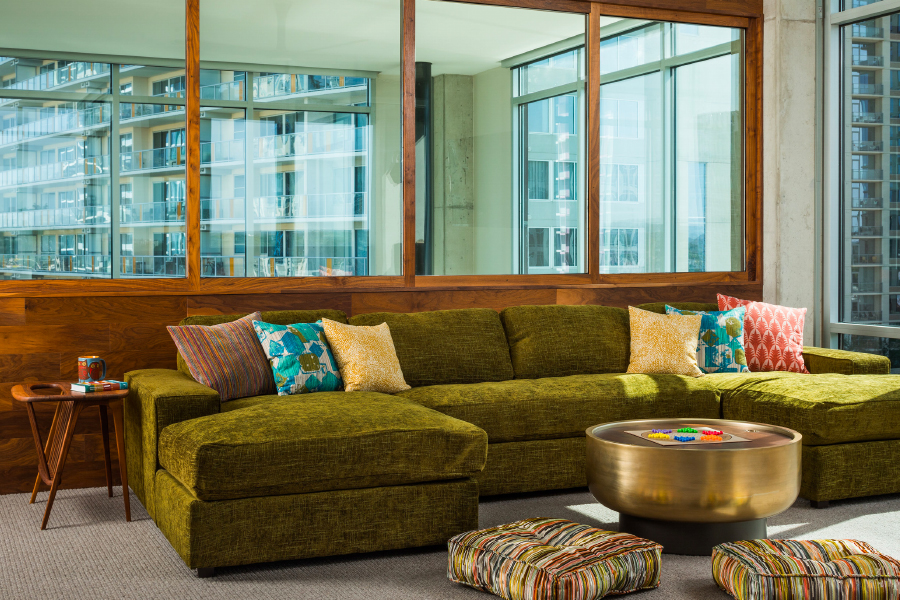 Different Types of Customizable Sofas
1. Sectional:
Sectionals are a popular choice for customized sofa, as they come in many different shapes and sizes. They are perfect for creating a unique seating arrangement in any room. They can be split into individual pieces, making them extremely versatile.
2. Sleeper Sofa:
Sleeper sofas are great for those who need both a comfortable place to sit and a comfortable place to sleep. They come in a variety of sizes and can be customized with different fabrics and colors.
3. Reclining Sofa:
Reclining sofas are perfect for those who want to relax and kick back. They come with different levels of reclining, so you can find the perfect one to fit your needs.
4. Corner Sofa:
Corner sofas are ideal for those who want to make the most of their space. They are perfect for creating a cozy corner for two or for adding an extra seat in a room.
5. Modular Sofa:
Modular sofas are great for those who want to change the layout of their room. They come in a variety of shapes and sizes, so you can easily create the perfect look for your space.
Enhancing a Living Space with Customized Sofas
Customized sofa can be a great way to enhance a living space. Whether you're looking to spruce up a small apartment, add a unique touch to a rental property, or create a luxurious look in your home, a custom sofa can make a huge difference. With customization, you can select the exact size, shape, style, fabric, and color of your sofa to create the perfect look for your space. Here are a few tips to consider when designing a custom sofa for your home.
1. Understand Your Space:
Before you start planning your custom sofa, take some time to consider the space where it will be placed. Measure the area and think about how much seating you need, as well as the overall aesthetic you want to achieve.
2. Pick Your Fabric:
Once you have an understanding of your space, you can start looking at fabric options. You can choose from a variety of fabrics, including linen, microfiber, velvet, and leather. Consider the durability and comfort of the fabric, as well as the overall look and feel.
3. Choose Your Style:
From a classic Chesterfield to a modern sectional, there are many different styles of sofas to choose from. Consider the other furniture in the room and the overall color palette to decide which style will best complement your living space.
4. Get the Right Size:
When selecting the size of your sofa, make sure you measure the area and leave enough space for people to move around comfortably. You may also want to consider the number of people who will be using the sofa, as well as whether or not you plan to put additional furniture in the room.
5. Add Accessories:
Once you've chosen the perfect custom sofa, you can add the finishing touches with accessories. Throw pillows and blankets can add color and texture to the room, while ottomans and side tables can provide additional seating and storage options. 
By following these tips, you can create a custom sofa that fits perfectly in your living space. With the right design and fabric choices, you can create a unique and stylish look that will last for years to come.