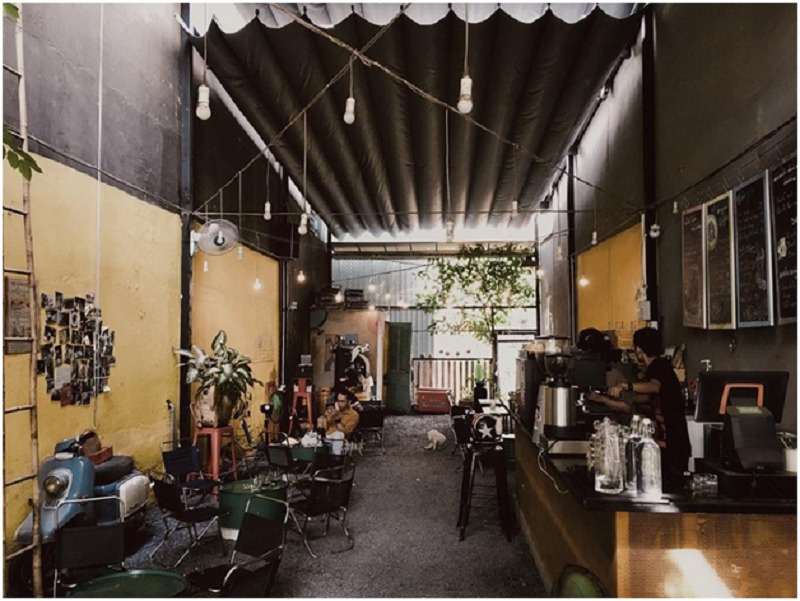 Design Trends in Restaurants and Cafes
Long gone are the days where cafés and restaurants just had to serve good food and drink, and have excellent customer service. Life back then was–almost–simple. You worked on your brand awareness, and nine times out of ten, it would result in brand loyalty. Nowadays, you have to work a lot harder.
From the strength of your Wi-Fi connection to the comfort of your seats and beyond, there's a lot more to consider if you want to retain a high level of customers. With a strong focus on the design of your restaurant or café, people are now choosing to visit somewhere that looks great and will make excellent social media-worthy content—as well as a good experience.
With that in mind, what interior design trends should you be aware of in 2020?
Sustainability
Sustainability is a hot topic at the moment, with many brands making big moves to make their stores and products sustainable. Studies show that taking care of our planet is higher up on most of our priority lists, and in turn, we're opting to choose brands that are implementing sustainable practices.
Although sustainability is specifically of interest of late, the principle behind aligning your café or restaurant with sustainable values is the main focus here. You have to understand your customers and what's important to them, only through this will you be able to connect with them and build a strong, loyal customer base. With this information, you'll be able to transform your setting into an immersive and on-point brand experience that will be unforgettable for all your customers.
Creative Shelving Techniques
Getting creative with shelving techniques has many benefits. Firstly, shelves, as opposed to cabinets and displays. free up important floor space to make more room for your customers to move freely and safely. Secondly, it's now more possible than ever to utilise shelving as a way to accessorise your café or restaurant. Retail shelving, such as slatwall for instance, is an affordable way of maximising the potential of your vertical wall spaces. There's been a sharp rise in the popularity of slatwall and because of this, there are now more colours and accessories to go with them than ever before.
Instagrammable Interior Design
As formerly mentioned, more and more customers are choosing to go to places that look great and may provide them with social media-worthy content. This is prevalent on Instagram, where people are forever taking photo-worthy shots for their Instagram feeds. The physical and digital world are heavily interlinked, with many choosing a career out of building their social media following. You can buy instagram followers from our website. What's great is that if you can get the design right and capture that 'Insta-worthiness' that people enjoy, not only will you see an increased footfall, but those visiting you will in turn act as brand ambassadors sharing your brand message across the digital world for you, for free. Who doesn't love a bit of free marketing?
With this, remember not to just focus on the walls and furniture, your menus and products help create this experience also.