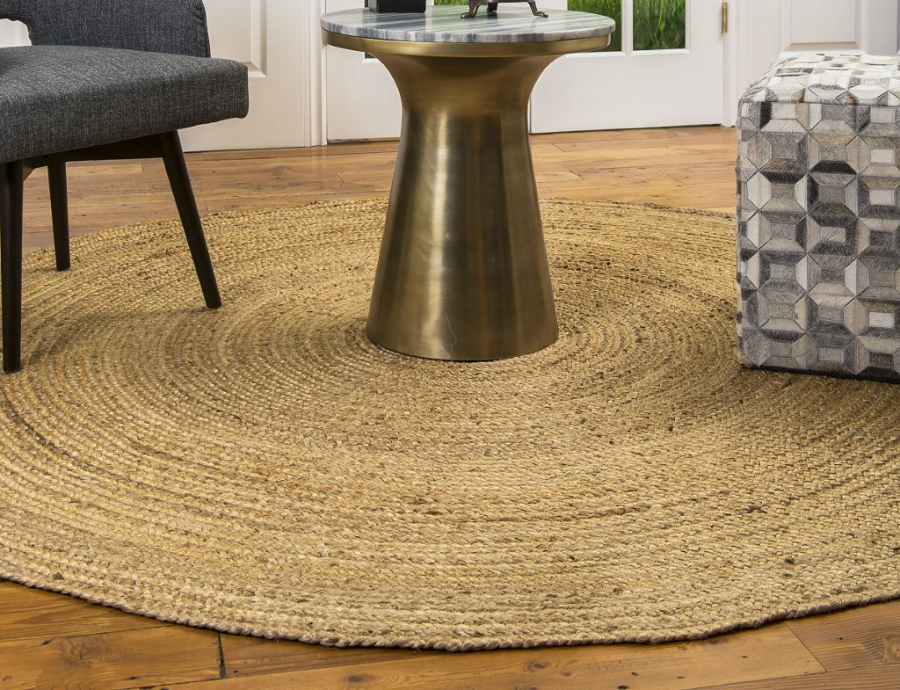 Custom Natural Area Home Rugs
Natural Area Rugs is proud to offer customers custom-made rugs. Customers can pick what size, shape, and color rug they would like. Natural Area Rugs also offers custom stair treads and broadloom rugs once selected, the custom rugs are handcrafted in the United States by artisan rug makers and delivered promptly.
Customers start the process by deciding what type of rug they want. Natural Area Rug offers custom-made sisal rugs, seagrass rugs, and wool-sisal rugs. Made from agave plants in China, our sisal rugs are durable and strong. They look great in a living room or study and work great in high traffic areas. Naturally stain-resistant, sisal rugs trap in dust and allergens from circulating in the air. The best part of a sisal rug is that it requires very little maintenance. Vacuumed weekly, sisal rugs will look great for years to come.
Like sisal rugs, seagrass rugs are made from natural fibers and therefore are extremely durable. Usually neutral in color, many customers opt for a color border around the rug for a pop of color. Like sisal rugs, seagrass rugs tend to be low maintenance. Regular vacuuming is enough to keep seagrass rug looking its best.
Wool sisal rugs are generally soft to the touch and extremely warm. Combined with sisal's durability, stain-resistance, and texture, wool-sisal rugs are the perfect combination for rug owners who want a strong rug that is comfortable and soft to the touch.
Once the customers pick out the perfect rug for them, they must choose the shape of the rug. Natural Area Rugs can choose from square, rectangular, octagon, oval or circle and then enter the dimensions that they want. Customers can also opt to pick a border color and width for their new rug.
Natural Area rugs also offer custom made rug pads. There are numerous benefits for having a rug pad. Not only will it protect your hard surface floor but will also protect your rug as well. Made from durable PVC material, they are perfect to use on any hard surface floors.
Custom rugs are great for any room but sisal and seagrass rugs are not recommended for high moisture areas such as a bathroom, kitchen, or basement. Because they are made from natural fibers, excessive moisture can cause the rug to shrink or expand and ultimately ruin the rug. Make sure to put the rug in a well-ventilated area and if placed directly in the sunlight, it is recommended to occasionally turn the rug.
Custom rugs are great additions to any room. With minimal care, these rugs will satisfy the texture customers crave. Whether customers bought the rug to accent a particular room or bought a larger rug to cover the floor, they will not be disappointed. As always, Natural Area Rugs offer free shipping. When it comes to custom rugs- all sales are final.  Unlike other rugs offered; custom rugs, custom rug pads, and custom stair treads cannot be returned under any circumstances.