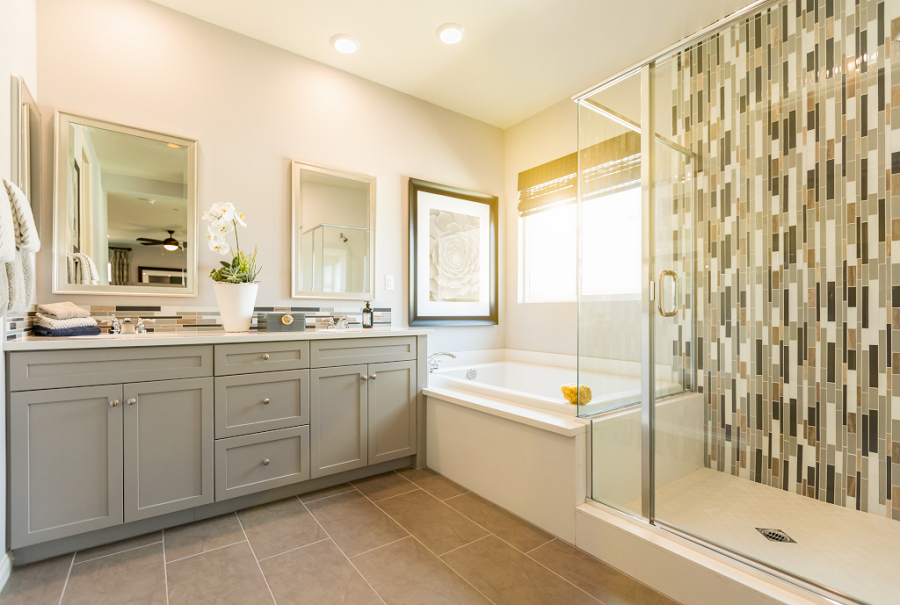 Bathroom Remodel Ideas That Will Blow Your Mind
Whether you have an apartment styled home or a villa, sprucing up a bathroom is always a good idea. After all, it is where the most successful ideas pop up. Let's take a look at some of the best bathroom remodel ideas that are sure to impress.
Painting
If you are not too sure what your bathroom needs to look better then you may want to begin with a single coat of paint. Instead of keeping it all beige, try the contrast idea where you contrast your countertops or the cabinet colors with different colored paint.
Your Bathroom Tiles
Most of the bathroom space is covered with tiles so it is important to maintain the right balance of color so your bathroom doesn't look too loud but at the same time it doesn't pass off as too boring either. Based on the color of your ties, you should then select your countertops and the paint on your walls. It is easier to repaint than to retile. So take your time and invest in choosing tiles that reflect your character and blend well with multiple colors so you can try out different shades of paint.
Reflections
No bathroom is complete without a beautiful mirror. Whether you want to create a vanity or you want to have twin sinks in your bathroom, the mirrors need to match. Instead of going for all glass, you can check out vintage mirrors or brass bordered frames.
The Right Light
Lighting is an important element in your bathroom so it is important to decide what type of lighting you want. Instead of focusing on one focal light piece, add lights to all corners for even distribution.
Accessorize
Your countertop takes up a large space in your bathroom but that doesn't mean you leave it as a plain Jane. Accessorize the countertops with beautiful vases, soap dispensers, toothbrush holders, towel holders, and scented candles. There is a wide range of different bathroom accessories to choose from so you can match your style.
Add A Little Life To Space
Adding a plant or small succulents to your bathroom can liven up the area. When choosing plants make sure to invest in one that does not require too much sunlight as your bathroom won't receive a lot of direct sunlight.
There are small bathroom accessories that you can find at budget stores to help with your bathroom remodel ideas. These accessories don't need to be expensive but they should suit your taste.