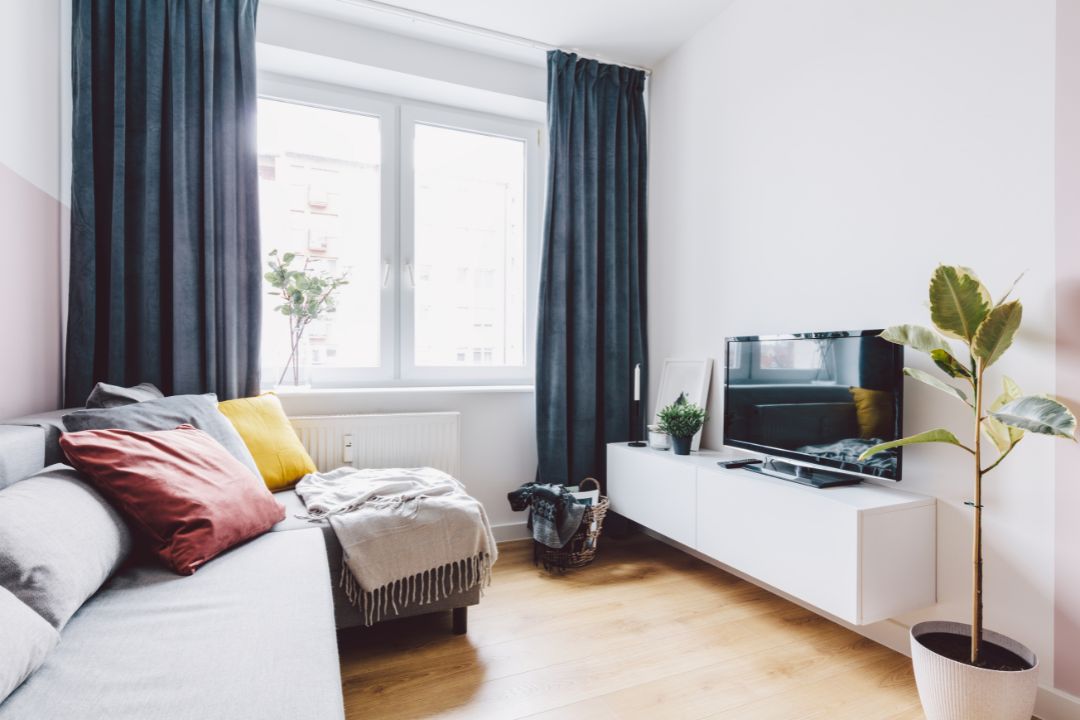 6 Aesthetic Small Living Room Ideas
Small-space living has many advantages. From saving money to relatively being easy to clean, people opting for small-space living can avail of all the benefits. Moreover, contrary to popular belief, smaller rooms can be as aesthetically pleasing as any other space. All you need are some effective ideas to get the decorations going. As the living room remains the heart of a home, our decoration suggestions will revolve around it. We will explore some of the most amazing small living room ideas to make the place a sight to behold.
Small Living Room Ideas
Decorating a small area can get tricky at times. Particularly, because of the limited space, large home items or decoration pieces may be hard to accommodate. Therefore, it is important to think smartly and work with whatever area you have.
Fortunately, with the right plans and some effective decoration tips, the little living area can become a visual treat. That said, let's now go through some amazing small living room ideas to transform the area.
Invest in a Big Rug
Regardless of the type of property you reside in, getting a rug for your lounge can be a worthy investment. A rug is a pocket-friendly option to add aesthetic appeal to the living or any other room for that matter.
However, when getting a rug for a little lounge, be sure to get a big one. A large rug makes the room look big while a smaller one does the opposite. Therefore, get a rug covering the entire area. Moreover, opt for colors matching the rest of the design to add more character to the place.
Arrange the Furniture Smartly
Furniture arrangement is where things can get tricky for a little room. Large furniture takes up too much space and the little types, if not arranged correctly can make the area look crowded. Therefore, when selecting furniture, keep the area in mind. You don't necessarily need large furniture pieces to make a statement as compatible size can do the job just fine.
Moreover, follow the below-mentioned tips for arranging furniture in a little living room:
Arrange furniture around a focal point

Place furniture in the center of the area

Use lightweight furniture as heavyweight furnishings carry a visual weight

Fill the corners with small furniture

Opt for furniture with legs as it is more eye-catching
In addition to making a room aesthetically pleasing, these small living room ideas can make the area look more spacious and inviting.
Play with Lighting
The right lighting can make all the difference in a room. For a little room in particular, lighting combinations can help make a big statement. If the living area has access to natural lighting, let the rays fill the room. Natural lighting mixed with bright-colored walls adds character to the area. For night hours, you can opt for matching ambient lighting to compliment the decoration and wall paint.
Make Use of the Vertical Space
Making good use of the vertical area is among the most effective small living room ideas. You can get creative and make a statement by using the vertical space. Rather than large furniture pieces, opt for cupboards and shelves that can fit the area.
Choose color and furniture material wisely. Opt for shades that make the room more inviting. Moreover, you can place little decoration pieces on the shelves and cupboards for added appeal.
Create a Feature Wall
For an area with limited space, walls can be of great use. Without taking any additional space, a feature wall can be a great way to portray your inner artist and make the area more appealing. You can either paint the wall or hire a professional.
Additionally, wallpapers or posters can also do the job just fine. A feature wall becomes the attraction point in the lounge. It can be a nice option to divert guest attention from the smaller area.
Go Minimal
Minimalism is the right way to go when renovating a lounge with limited space. Too much decoration can make the area feel crowded. Too less might not be as appealing. Therefore, it is important to keep a balance.
Opt for multi-purpose furniture, wall decoration pieces and mirrors. You can go for fabric couches & sofas too, just be sure they are the right size. Additionally, classic, contemporary or any other theme can be used with the minimal approach. Just find the right balance between decorating and over-decorating and see the magic unfold.
These are all the effective small living room ideas you can try. Small spaces come with many advantages. Decorating lounges with limited space can be tricky but with some smart thinking, you can get the job done fine.
Follow the aforementioned living room ideas and transform your place in the best possible way.
Stay tuned for some amazing small space decorating ideas and more.