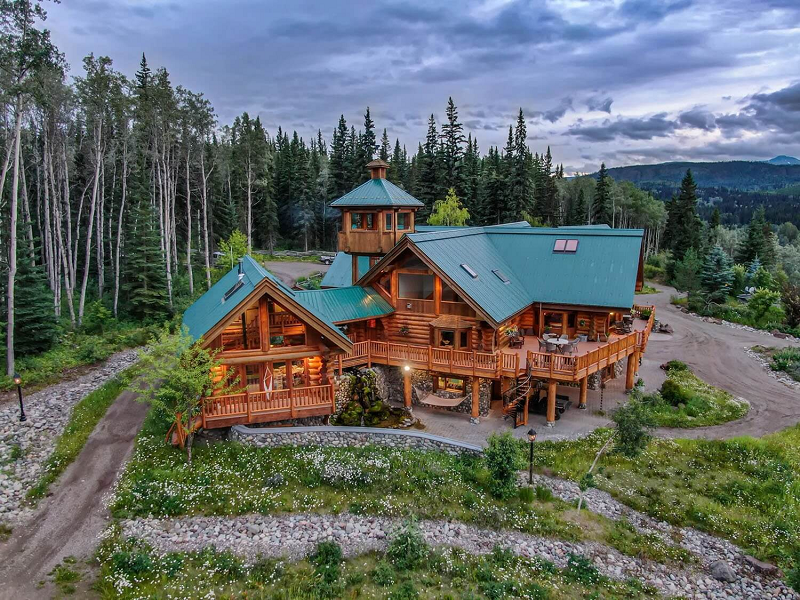 5 Ways To Defend Your Garden Against Harsh Weather Conditions
As garden spaces continue to grow in popularity across the housing market, adding around 20% of value to a property, more homeowners are finding themselves responsible for an outdoor space. This is evidently encouraging a new generation of green-thumbed residents, with new gardening trends demonstrating major shifts in how we perceive the utility of garden spaces.
One concern, however, is that those enjoying a garden for the first time are often unaware of the maintenance involved with outdoor spaces. New homeowners often find their gardens quickly deteriorating, being overgrown with weeds, not being entirely sure how to best keep on top of nature. What's more, there's also the weather to contend with.
Thankfully, defending a garden against the weather doesn't necessitate the same degree of regular upkeep as other elements. In fact, with the right investment, a garden can be enjoyed come rain or shine.
Hedges And Fences
It is often the case that hedges and fences are employed by homeowners to bring a degree of privacy to their garden space. However, these features are also useful to control wind flow around a home. Since high winds can easily stir plant pots and dining furniture, it is useful to consider hedges and fences as a way of limiting a gale's impact.
Water Butts
While there is certainly a need for homeowners to protect their garden space from excessive rainfall, especially when considering drainage, there is also the consideration of drought. With the increasing frequency of hosepipe bans, those with plants and vegetables must also ensure their garden is protected against lengthy periods of heat and dryness.
This can be done easily with the installation of a water butt, collecting rainfall during abundant periods and then storing it safely for the summer season.
Storage And Security
Many homeowners will want to have garden furniture and features outside, enabling them to dine and enjoy their outdoor areas. If these are able to be stored or secured safely during the winter period or even during smaller periods of harsh weather, their quality is likely to quickly deteriorate. As such, many choose log cabins and similar outbuildings as a way to accommodate their outdoor assets.
Warmth Through Light
Dining outdoors is often limited to warmer days as the evenings and periods of cold weather can be too unpleasant to enjoy. However, with a heat lamp, small areas of an outdoor space can be effectively warmed and made instantly cosy. Such heat sources have become more efficient in recent years and cost less to operate, making them an ideal investment for homes in the UK.
Cutting Grass
The responsibility of trimming a lawn was once a frustrating task involving cumbersome and noisy equipment. Now, however, homeowners can replace their bulky lawnmowing equipment with an automated robot much like the disc-shaped vacuums that roam many homes.
These robot mowers can be programmed not only to cover single patches of grass, keeping them neat and tidy throughout the year, but also to cross concrete areas to reach other patches too, before returning to their charging station to ready themselves for tomorrow.